Inside Tim Cook's Apple HomeKit-equipped smart home
Apple Chief Executive Tim Cook gave a rare glimpse into his personal life this week, when he spelled out how he uses HomeKit-connected smart accessories in his own home.
AppleInsider
offers a guide to how you, too, can live like a millionaire tech CEO.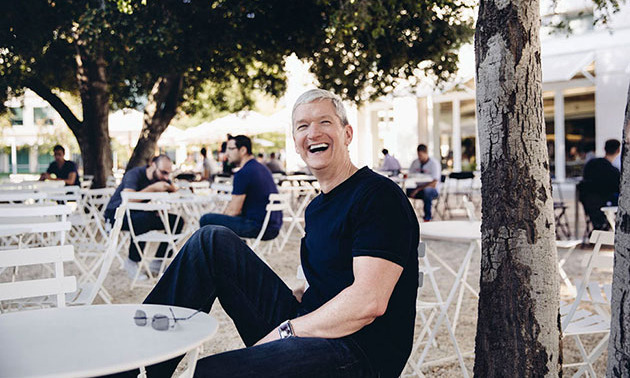 During his company's
quarterly earnings conference call
on Tuesday, Cook revealed to analysts and the media that he has integrated HomeKit products, and the iOS 10 Home app, into his home routine.
"This level of home automation was unimaginable just a few years ago, and it's here today with iOS and HomeKit," he said.
While Cook didn't single out any accessories or products in detailing his routine, Apple's secure authentication for
HomeKit
gives the company strict control over approved accessories, providing consumers with a relatively small set of options. As of the end of 2016, there were
about 100
HomeKit-compatible products available.
As such, we can likely narrow down the HomeKit accessories Cook is using in his own home. Here are our recommendations on how you can get a HomeKit experience on par with the head of Apple.
"Now when I say good morning to Siri, my house lights come on and my coffee starts brewing."
For HomeKit lighting, there are two best-in-class options based in two different product categories: bulbs and switches.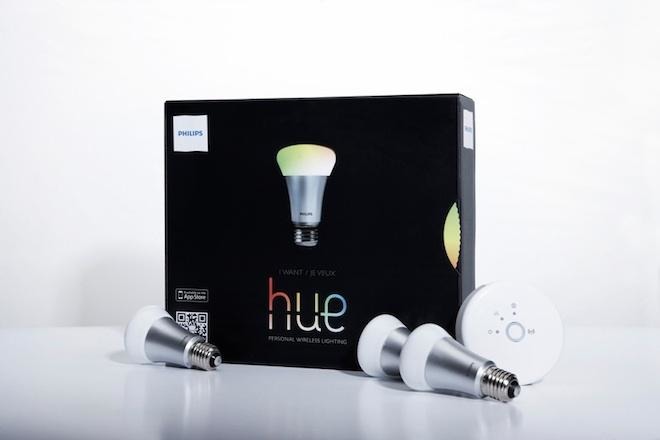 For bulbs, the most popular option is
Philips Hue
, which comes in a starter pack with three bulbs and a HomeKit-enabled hub for $199.99.
And for switches, the
Lutron Caseta Wireless
in-wall dimmer kit is HomeKit compatible and rock-solid. Like Philips Hue, it also requires a hub to be connected to a home router for HomeKit support -- the hub is included in the $190 bundle.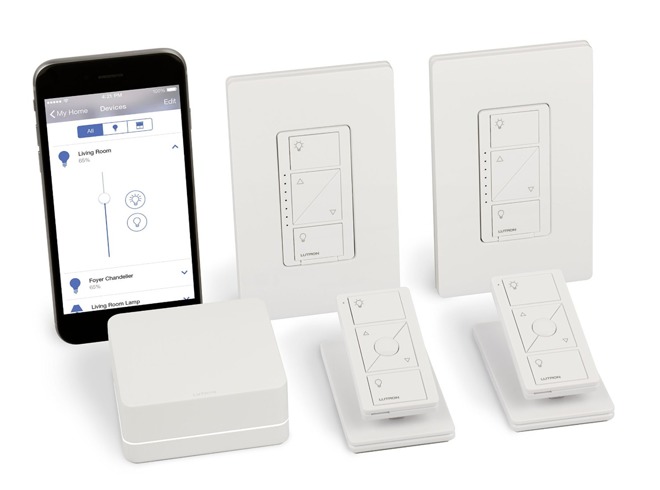 Brewing coffee with HomeKit is an interesting mention for Cook: There is no coffee maker on the market with integrated HomeKit support. In fact, there isn't even support for such an accessory in Apple's own HomeKit protocols.
Unless Cook was revealing some top-secret Apple "iCoffee" machine, it's most likely the Auburn graduate is getting his morning caffeine fix via a smart plug. There are plenty of HomeKit smart plug options on the market --
AppleInsider
has
reviewed
both the
Elgato Eve Energy
and
iHome iPS5 SmartPlug
and found both to be adequate options.
The key with a smart plug accessory is it needs an exceptionally "dumb" appliance to be connected. That is to say, smart plugs are only useful with appliances that automatically turn on and operate when connected to power. If the connected device requires any sort of manual input, HomeKit and Siri integration are essentially useless.
So Cook must be pairing his smart plug with a coffee machine that automatically brews when turned on. For this, we'll need to find a coffee machine with a single, manual on-off switch. The switch would need to be left on for HomeKit controls to operate (and, of course, you'd have to prepare the pot by hand the night before).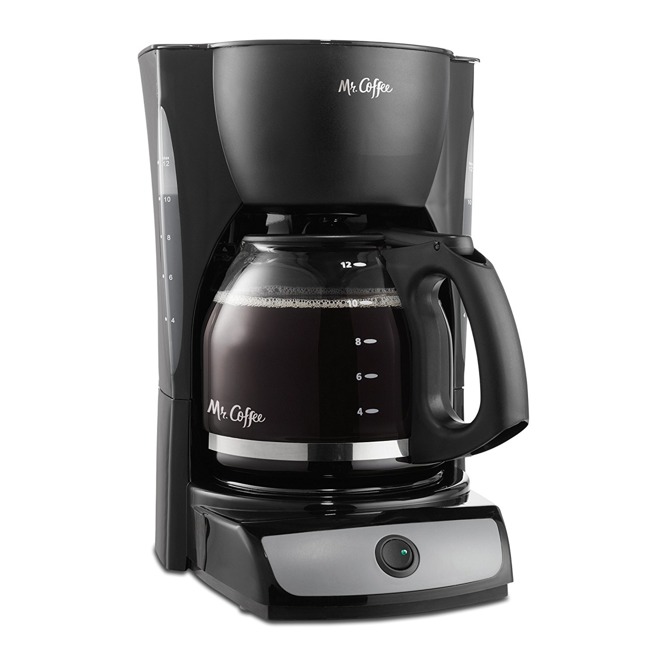 Two potentially simple coffee brewing options available are the
Proctor-Silex 12 Cup Coffeemaker
, or the
Mr. Coffee CG13 12-Cup Switch Coffeemaker
.
"When I go to the living room to relax in the evening, I use Siri to adjust the lighting and turn on the fireplace."
We've already tackled the lighting, but the fireplace mention makes for another nonstandard implementation of HomeKit.
Cook didn't detail what kind of automated fireplace he has, but there are plenty of electric fireplace options available in all kinds of price ranges. Given that Cook is estimated to be worth hundreds of millions of dollars, perhaps he owns the
100-inch Modern Flames CLX Series
, priced at $3,149.
Of course, Cook did also see a
$1.5 million pay cut last year
, so perhaps the Alabama native is looking to pinch pennies where he can. For the more budget conscious, the
Touchstone 80001 Onyx Wall Mounted Electric Fireplace
is well reviewed and affordable at $280.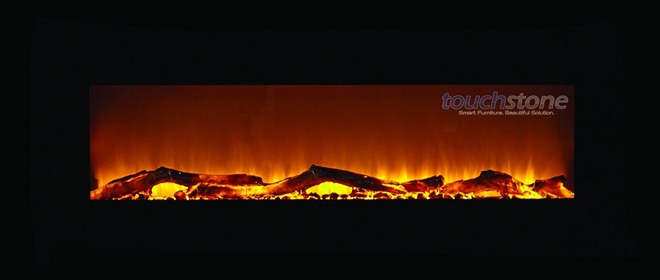 For a wall-mounted electric fireplace, it's probably best to skip the aforementioned smart switches and wire the unit directly into your home electricity. That way, you can turn it on and off via a standard wall switch.
While we mentioned Lutron dimming switches before, those aren't a good candidate here, because an electric fireplace cannot be used with a bulb dimmer. Lutron does, however, offer
a standard on-off switch
with no dimming capabilities. As before, you'll need a Lutron bridge to connect to Apple HomeKit.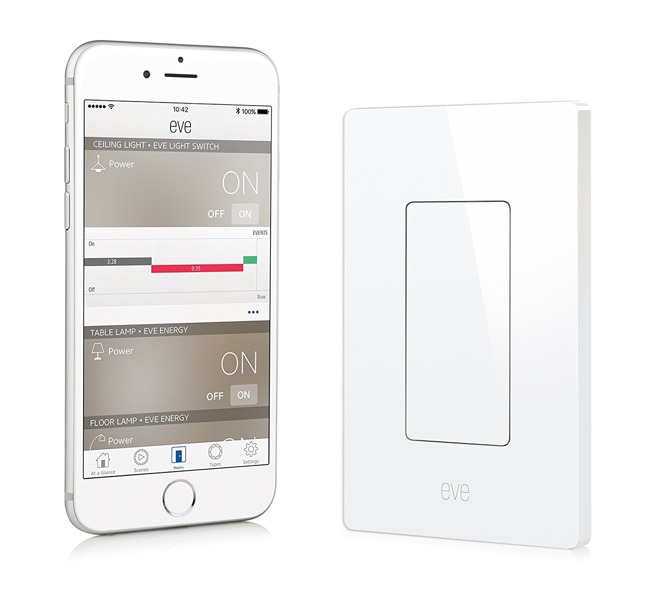 Another option is the
Elgato Eve Light Switch
, which is a Bluetooth Low Energy accessory to control any accessory powered by a wall switch. Unlike the Lutron option, it does not require a hub, though you'll need a newer Apple TV to control it via Bluetooth away from home.
"And when I leave the house, a simple tap on my iPhone turns the lights off, adjusts the thermostat down, and locks the doors."
We'll start with the hardware here, as Cook revealed he has a HomeKit connected thermostat and door locks.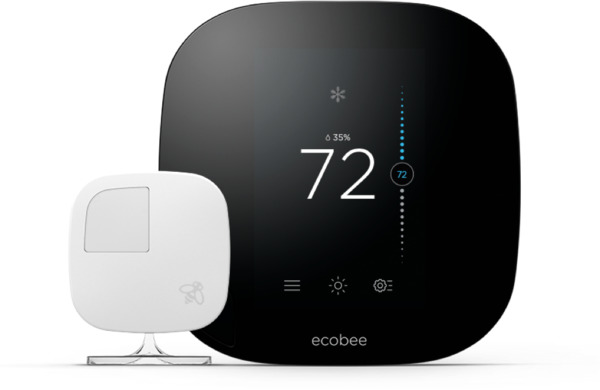 To control your home's temperature via HomeKit, the most common option is the
Ecobee3 second-generation model
. It's available for about $250, though a less fully featured
Ecobee3 Lite version
is priced at $170.
An alternative is the
Honeywell Lyric T5 Wi-Fi Thermostat
, which is more affordable at around $120.
As for door locks, there are three main options to choose from, each with their own strengths and weaknesses. The
$215 Schlage Sense
and
$230 Kwikset Premis
both boast numeric keypad entry, while the
$230 August Smart Lock
integrates with many existing door locks, allowing for simpler installation.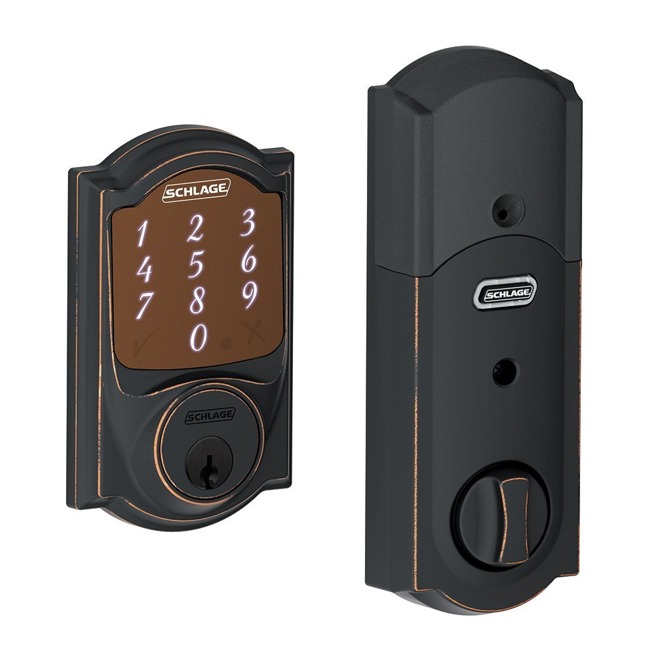 As for the "simple tap" on Cook's iPhone, he's referring to creating a "Scene" with the Home app in iOS 10. We'll discuss that with Cook's final quote.
"When I return to my house in the evening, as I near my home, the house prepares itself for my arrival automatically by using a simple geofence.
With the Home app in iOS 10, scenes can be as simple as a user needs, or they can be wildly complex (with varying degrees of reliability).
A scene can be something as easy as Cook's "Hey Siri, good morning" greeting, which simply turns on the lights and a smart plug to brew coffee. To accomplish that, open the Home app in iOS 10, tap the plus button in the top right, and simply choose "Add Scene." From there, you can create a custom scene name and choose which accessories are powered on or off.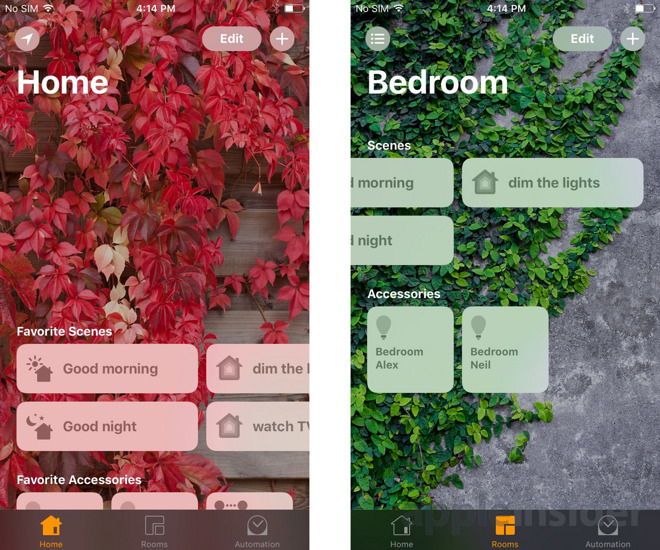 This is likely how Cook accomplishes locking his doors and turning off his lights with a "simple tap." The Apple CEO probably just has a scene for leaving his house, which can be accessed via the Home app, and also through Control Center.
Swipe up from the bottom of the screen for Control Center, and swipe left twice to access HomeKit accessories. Users can choose between favorite accessories or custom scenes by tapping the button in the top right corner of Control Center's HomeKit pane.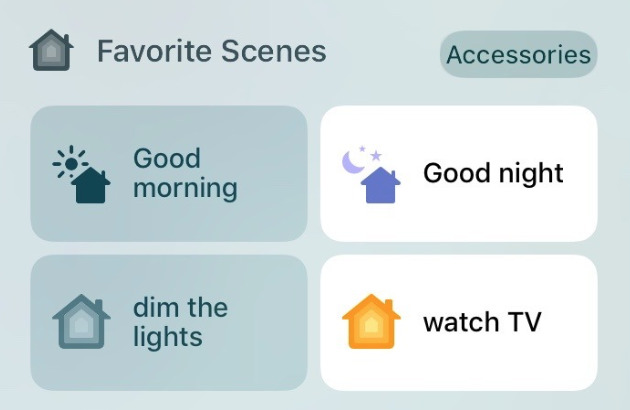 Geofencing with the iOS 10 Home app is a little more complex: You'll need to delve into the app's Automation tab to accomplish this. Scroll to the bottom and choose "Create new Automation," and then choose "My Location Changes."
From here, you can set up a custom-sized geofence for an address or your current location. Scenes can be triggered automatically when arriving or leaving the geofenced area. This is how Cook uses HomeKit to prepare his house for his arrival.
HomeKit automation can also occur automatically at a time of day, and it includes support for the shifting times of sunrise and sunset. Accessories can also be connected to one another for triggers, allowing lights to turn on once a door is opened or a motion detector is triggered.