Tips: How to take screenshots from a fourth generation Apple TV
Sometimes, you've just got to get proof of the high score you just got on that Apple TV game, or if you're like us, you've got to take a screenshot to show something off. AppleInsider shows you how to take screenshots from your fourth-generation Apple TV without breaking out the camera.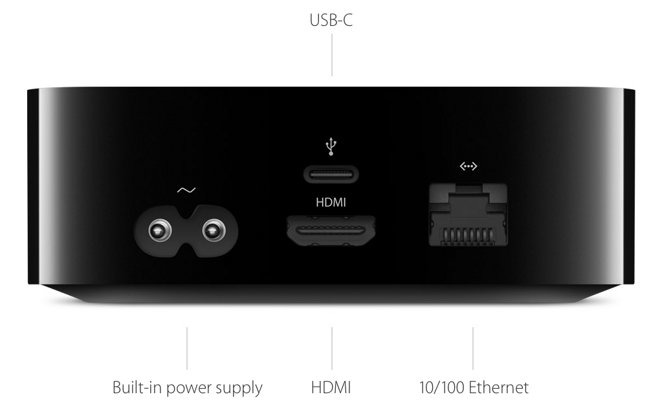 The fourth generation Apple TV has a USB-C port. Apple says it's for troubleshooting, with the company or the Apple TV itself instructing the user to plug the device into a computer running iTunes. We're going to use it to allow Xcode or QuickTime to connect to the device, facilitating capture.
If you've got most any Mac, you need a USB-A to USB-C cable, like a
$11 10-foot one
available on Amazon. The 2016 MacBook Pro needs a
USB-C to USB-C cable
. Connect the Apple TV to the "host" computer.
If you don't already have a free Apple developer's account,
sign up for one
. Next, download and install Xcode.
Pull down the
Window
menu in Xcode, and select
Devices
.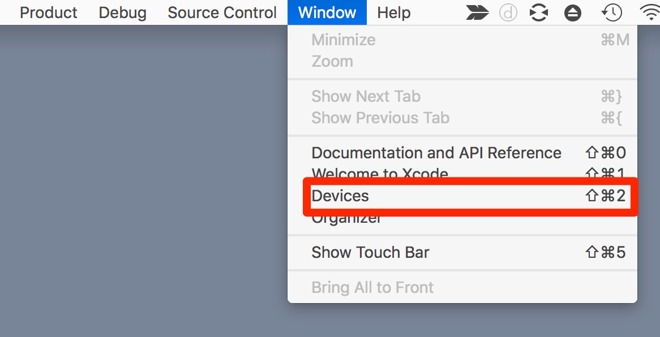 If all goes well, you'll see the Apple TV under "Devices" in the upper left hand corner of the window. Click
Apple TV
once. This will bring up an assortment of information about the device, plus give you a
Take Screenshot
button.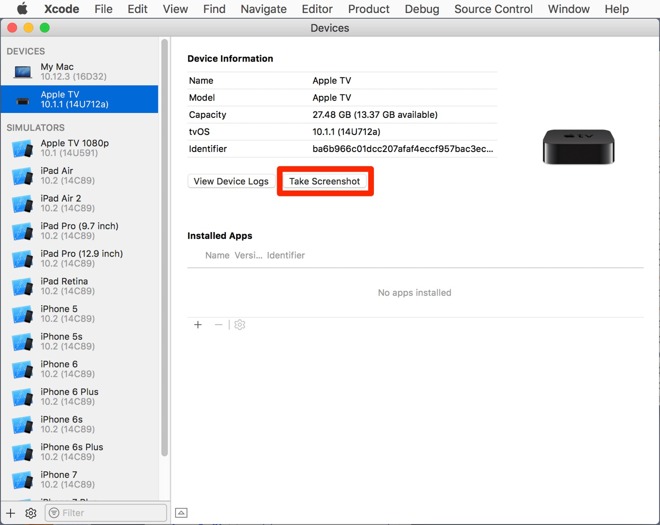 There won't be a preview on the Mac's screen. Every time you click on
Take Screenshot
, you'll hear the camera shutter noise from your computer, and the captured image will pop up on your desktop!
Alternatively, you can open QuickTime, select
File > New Movie Recording
and tap on the source selector, represented by an upside-down caret symbol next to the record button. Select
Apple TV
from the dropdown menu to reveal a live video feed from the set-top.
QuickTime can be used to record both video and audio.
Screenshots
can be taken using the usual screen capture technique:
Command + Shift + 4
then
Space
and click on the open QuickTime window.