Apple's iPhone 7 was world's best-selling smartphone in first quarter of 2017
Posted:
in iPhone
edited December 2019
In a new report, Apple's iPhone 7 and iPhone 7 Plus claimed the number one and two most sold smartphones, during the first calendar quarter of 2017.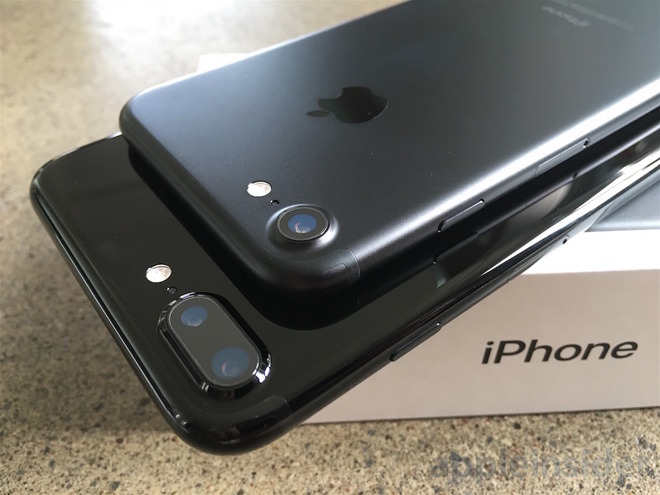 Data collected by Strategy Analytics notes that global smartphone shipments reached 353.3 million units in the first quarter of 2017. Of that 353.3 million, 21.5 million were the iPhone 7, with 17.4 million the
iPhone 7 Plus
.
Given those figures, the iPhone 7 claimed 6.1 percent of global smartphone sales, with the iPhone 7 Plus taking 4.9 percent. Rounding out the top 5 are the Oppo R9s at 2.5 percent, and the midrange 2016 Samsung Galaxy J3 and J5 taking 1.7 and 1.4 percent respectively.
The Oppo R9s retails for around $425. The Galaxy J5 sells for $180 with the J3 retailing for $150.
On April 26, Apple announced its second fiscal quarter results. During the quarter, the company
sold 50.8 million iPhones
, but as usual did not break down by model.
Apple CEO Tim Cook called the declining second quarter iPhone sales year-over-year partly because of more frequent, and earlier
leaks of details
for future products. The "iPhone 8" rumor mill started in
December of 2015
, shortly after the release of the iPhone 6s.