How to share Apple Watch Activity progress with friends & family
Some people need a little encouragement -- or friendly rivalry -- to get in shape. Here's how to share Activity stats from your Apple Watch with others.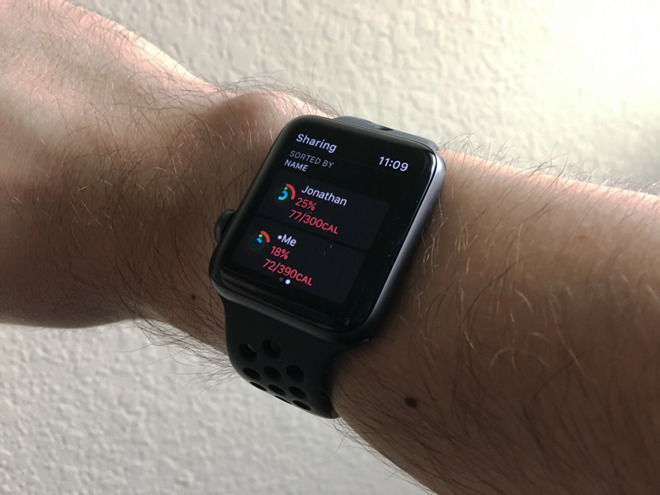 Launch the
Activity iPhone app
, then tap the
Sharing tab
in the lower right. After then hitting "Get Started," you'll see a
plus symbol
in the upper-right, used to add contacts.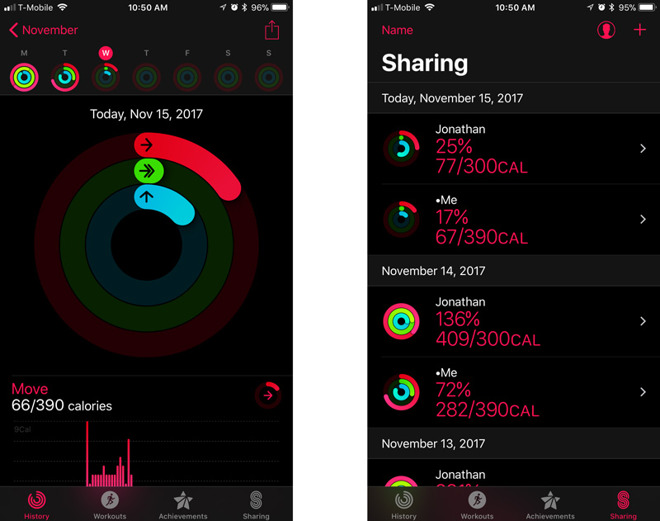 The app will then prompt you to type in a person's contact information, and/or pick from a list of suggested people. You can share with as many individuals as you like, but there is a catch:
everyone has to have an Apple Watch
, since the Activity app is built around it anyway. People on the opposite end will receive an invite, which they can accept through the Sharing tab.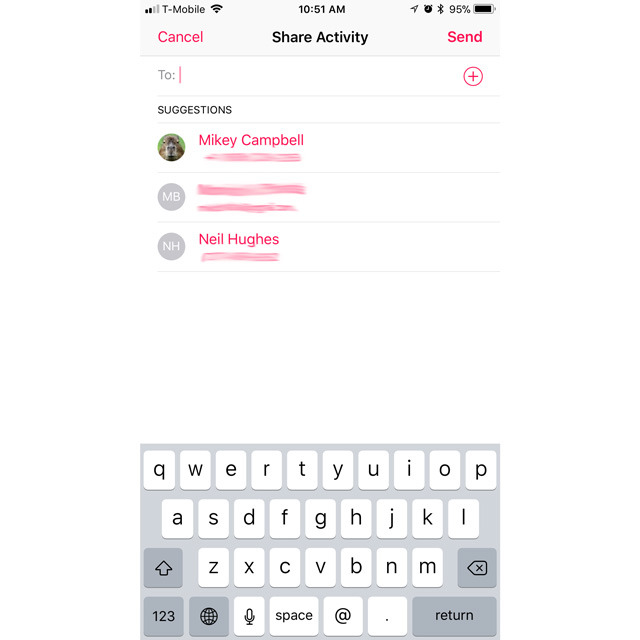 Returning there, you'll now see daily summaries for each person including their Move, Exercise, and Stand rings, as well as Move progress broken out into percentages and calories. Select the
"Name" button
in the upper-left and you can sort by different break-out data.
Tapping on a summary provides more detailed stats, such as steps, workouts, and any achievements.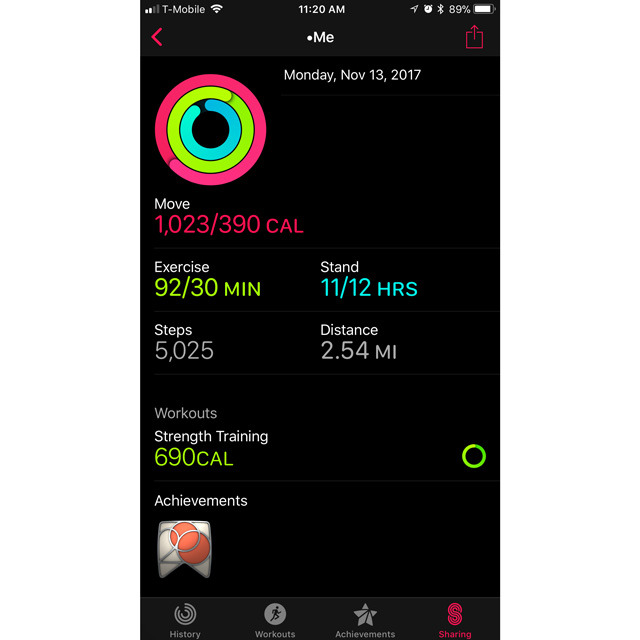 Similar information is available on your Watch. From the watchOS 4 Activity app,
swipe left
to get to the Sharing screen, then tap on any person's name. Initially you'll just see their Activity rings, but using the digital crown you can scroll down to see more. You'll note that when scrolling down to the bottom of a summary or the Sharing screen, there's a shortcut to send an iMessage.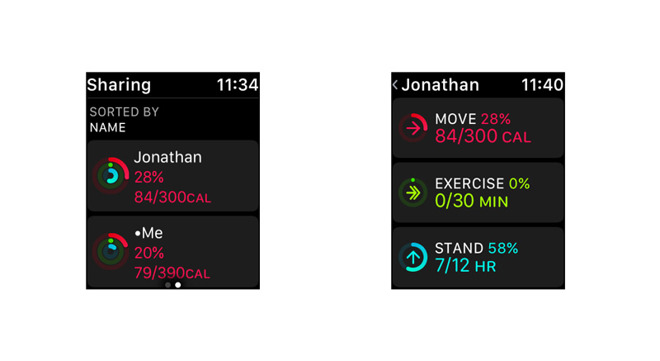 By default, your Watch will automatically notify you whenever someone finishes a workout, wins an achievement, or closes all three rings. These notifications include an option to send a preset reply, whether for boasting or cheering someone on.
If this all gets bothersome, there are a few options. From any daily summary in the iPhone app, you can choose to
mute notifications
from that person, or
remove them as a friend
entirely. Should you decide you need some privacy, there's also a
"Hide My Activity" option
.