How to force-quit troublesome Apple Watch apps in watchOS 4
Although Apple Watch apps tend to be well-behaved, there is a way of force-quitting unruly ones if they freeze or fail to refresh data. The process is fairly simple.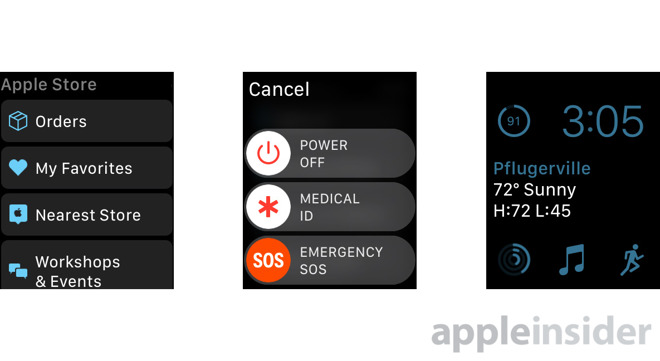 With a problem app still open,
hold down the side button
, which normally triggers the Dock. After a few seconds, you'll see a menu with sliders for powering off, displaying your Medical ID, or using the Emergency SOS function.
From here, though, what you actually want to do is
hold down the button on the Digital Crown
. This should close the app and return you to the watchface.
The result may initially look the same as if you did a single-tap on the Crown, but if you try to reload the app, it should go through the first-time loading process.
If a force-quit doesn't work, the only alternatives may be rebooting your Watch or reinstalling the app.