Apple puts 4K Aerial screen saver of Los Angeles skyline into rotation on Apple TV 4K
Apple recently updated its list of Aerial screen savers for Apple TV 4K with ultra high-resolution snippets ported over from the fourth-generation model, as well as all-new footage of Los Angeles at night.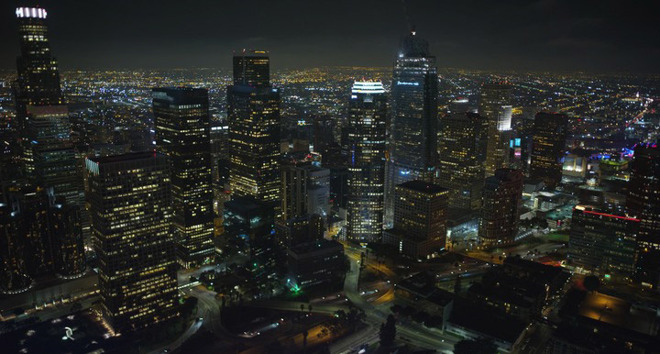 As seen in the
screenshot
above, Apple's latest
Apple TV 4K
screen savers include nighttime drone footage of LA.
The clip is the first new screen saver to hit Apple TV 4K since the device debuted
in September
.
Notably, the latest Aerial screen saver, which can be
downloaded here
in 2K, is encoded as an HEVC file. Apple first adopted H.265, or High Efficiency Video Coding, in iOS 11 and macOS High Sierra, allowing devices like iPhone to better handle high-resolution 4K video.
Along with the night view of LA, Apple TV 4K's screen saver selection now includes 14 4K clips captured in the skies above Dubai, Greenland, Hong Kong, Los Angeles and Liwa in the United Arab Emirates. Save for the new LA clip, all footage is identical to 1080p counterparts first seen on the fourth-generation Apple TV. As usual, users can set the frequency at which new Aerial screen savers are downloaded, and subsequently displayed, in the Settings app.
Apple introduced Aerial screen savers alongside the fourth-generation Apple TV with Siri Remote
in 2015
. The company last updated the feature nearly
one year ago
, when 21 short drone clips went into rotation last December.