Apple releases Swift Playgrounds 2.0 with playground subscription options, more
Posted:
in iPad
edited December 2019
Alongside a slate of new beta software for iOS, macOS and tvOS, Apple on Wednesday released an update for Swift Playgrounds that brings fresh features like subscriptions, new robots and more to the educational app.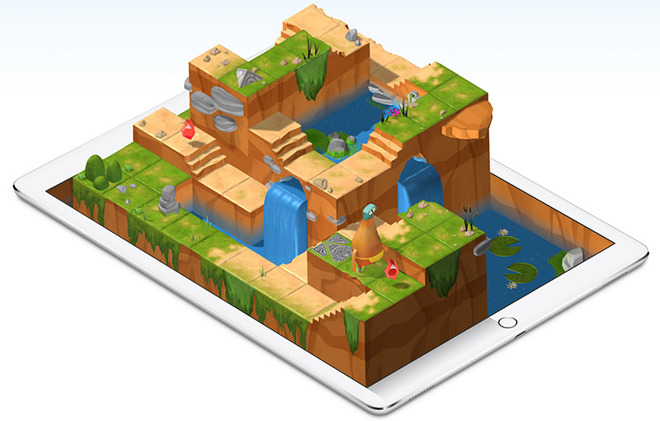 The addition of subscriptions is perhaps the most substantial change to
Swift Playgrounds version 2.0
, as users can now subscribe to playgrounds from third-party creators. After browsing a developer's playground options, users can download selected content to receive alerts when new iterations are available.
In addition, the iPad app includes new robots accessible by tapping on the Add Subscriptions button. IBM's TJBot and Mekamon are among a slate of robots now supported by Apple's coding education app. Third-party robot playgrounds that were previously included in Swift Playgrounds have been moved to their respective author's page in the subscriptions section.
Among the slight changes to the app's user interface is a new content gallery that displays all playgrounds, including subscriptions, in a single view. The addition reduces clutter and shines a spotlight on the new subscriptions option.
Finally, a Locations button lets users open playgrounds from the Files app in iOS 11, while documentation for iOS features and commands is now accessible via a Help button and the tools menu.
Apple first debuted
Swift Playgrounds
in 2016
as part of efforts to teach people how to code using the company's
Swift
programming language. The software relies on a 3D world, animations and other interactive tools to teach basic coding techniques to users of all ages, even those who have no prior coding experience.
The last major update to Swift Playgrounds arrived in September when Apple introduced augmented reality challenges using ARKit, the ability to access iPad's camera, iOS 11 integrations and more.
Swift Playgrounds is a free
234.5MB download
from the App Store.