iPhone 8 and iPhone 8 Plus (PRODUCT)RED Special Edition ships on April 13
Posted:
in iPhone
edited December 2019
As recently rumored, and in-line with previous releases in the series, Apple has announced the (PRODUCT)RED Special Edition iPhone 8 and iPhone 8 Plus, with only a new leather case for the iPhone X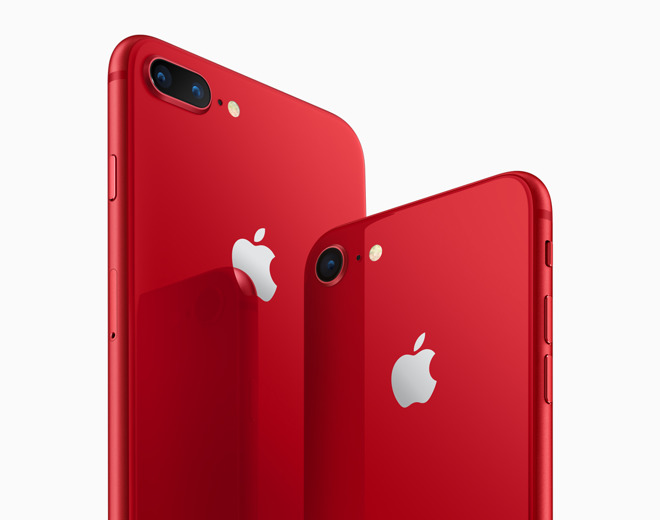 Both phones sport a sleek glass enclosure, now in red, with a matching aluminum band and a sleek black front. The special edition (PRODUCT)RED iPhone will be available to order online in select countries and regions on Tuesday and in stores beginning April 13.
"This special edition (PRODUCT)RED iPhone features a stunning red and black color combination and also offers customers the opportunity to make an impact in fighting the spread of HIV and AIDS," said Apple's Vice President of Product Marketing Greg Joswiak. "We are proud to support (RED) with this bold new iPhone and hope customers think it is as special as we do."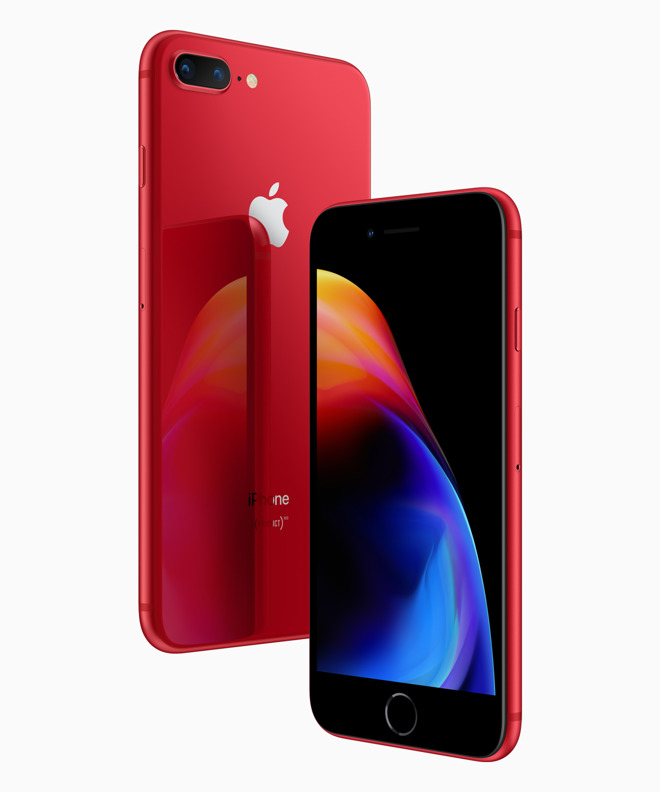 The new design ditches the white face found in the
iPhone 7 version
of the product, and opts for a black face. The 2017 (PRODUCT)RED was
made available the same day
the fifth generation iPad was.
The
iPhone 8
and iPhone 8 Plus (PRODUCT)RED Special Edition will be available in 64GB and 256GB models starting at an Apple retail price of $699.
Both special edition models are available to order beginning Tuesday, April 10 after 5:30 a.m. PDT, and start delivering to customers and arriving in stores in Australia, Canada, China, France, Germany, Hong Kong, Japan, New Zealand, Singapore, the UK, and the US on Friday, April 13. Brazil, Denmark, Ireland, Italy, Malaysia, Mexico, Netherlands, Norway, Russia, Saudi Arabia, South Korea, Spain, Sweden, Switzerland, Taiwan, Thailand, UAE and other countries and regions will follow later in April, with Chile, Colombia, India, Israel, Turkey and other countries and regions following in May.
Apple also introduced a new (PRODUCT)RED iPhone X Leather Folio, which will be available on Tuesday. As with the rest of the company's iPhone cases, it is made from specially tanned and finished European leather, and joins other (PRODUCT)RED devices and accessories.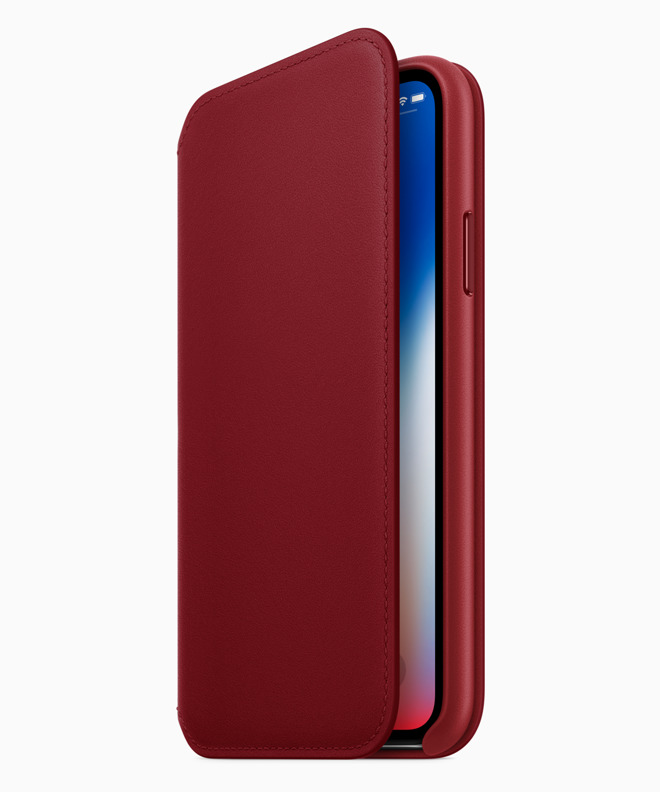 The new (PRODUCT)RED iPhone X Leather Folio will be available from Apple.com, the Apple Store app and Apple Stores for $99 beginning on Tuesday, and joins other (PRODUCT)RED products including Beats Solo3 Wireless On-Ear Headphones, Beats Pill+ Portable Speaker and accessories for iPhone, iPad and Apple Watch.
A portion of proceeds for all (PRODUCT)RED purchases go directly to Global Fund HIV/AIDS grants that provide testing, counseling, treatment and prevention programs with a specific focus on eliminating transmission of the virus from mothers to their babies. Since partnering with (RED) in 2006, Apple has donated more than $160 million to the Global Fund, serving as the organization's largest corporate donor.
(RED) says that Apple's contributions over the last 11 years equates to more than 800 million days of lifesaving ARV medication.