Review: G-Drive mobile adds USB-C for on-the-go storage
The G|Drive mobile USB-C portable hard drive is an updated version of their popular portable storage designed to work with Apple's latest Macs, and
AppleInsider
has one.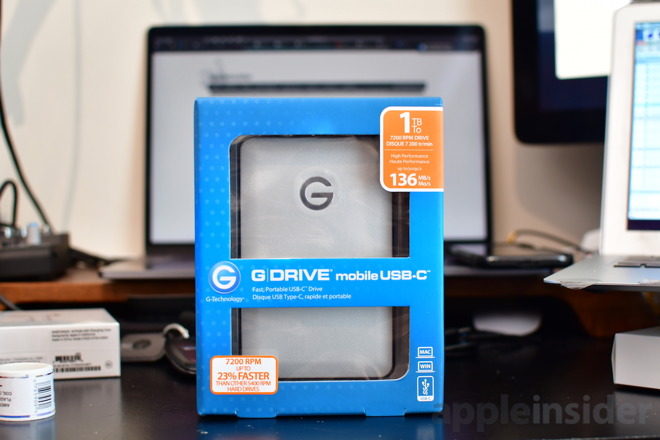 It is only a matter of time before all peripherals move over to USB-C rather than legacy USB-A or micro USB. Some external drive makers have been quicker than others. G-Technology has slowly been moving through their line, updating them with the new interface.
The latest is their G|Drive mobile USB-C portable drive. Let's check it out.
Fit and finish
The G|Drive mobile has a mostly Aluminum enclosure, with a plastic border encompassing the edge for added durability. The aluminum has a brushed finish giving it a soft touch matte finish. It doesn't quite match the exterior of Apple's MacBooks -- but is pretty close.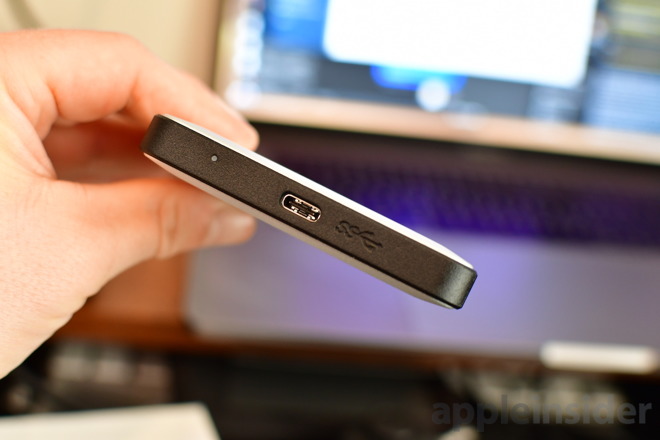 There is only a single USB-C 3.0 port on the drive, with a sole LED positioned to the left. The light remains solid when plugged in and powered, and will flash whenever data is being read or written, like most cases.
Two USB cables are included -- a USB-C to USB-C and USB-C to USB-A for any legacy devices. They aren't particularly long, coming in at 24-inches each, which is longer than we usually see with these bus-powered portable drives.
Speed and performance
These drives aren't SSDs, so they aren't designed to be the fastest out there. Inside is a 2.5-inch 7200 RPM hard drive. It isn't thick by any means, but it does edge past a half an inch.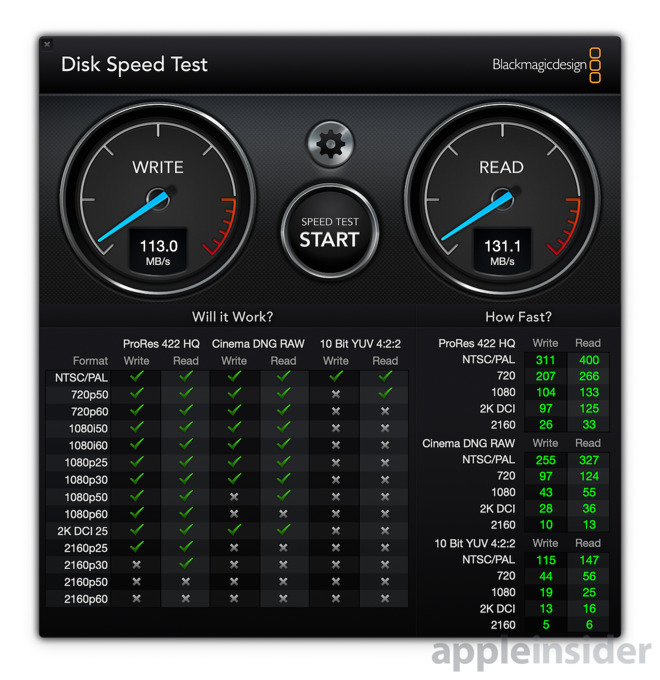 USB-C is quite fast, up to 5 gigabits per second, but that HDD is going to limit it, making it much slower in actual use.
We ran the usual Blackmagic Disk Speed Test several times to see how performance was and we clocked speeds of 113 MB/s write and 131 MB/s read. This is going to be better than many cheaper portable HDDs which opt for the slower 5400 RPM drives.
Real world usage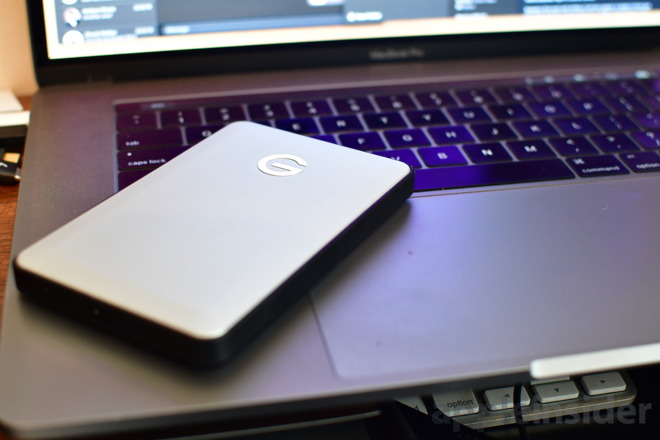 G-Technology's G|Drive mobile USB-C is a handy drive to have around, though there is nothing specifically unique about it.
We much prefer the robust aluminum shell rather than a plastic body that would soon be marred by scratches. This isn't a likely candidate for us to use for data-intensive tasks like video editing, but it is perfect for backing up our MacBook Pros.
It is small, well built, and has enough capacity to be an ideal Time Machine target.
Whether you're a student heading to school, or a professional wanting to back up their data on-the-go, the premium G|Drive mobile USB-C is a higher quality option than many run of the mill bargain drives. A three-year warranty is also preferable to the usual 12-month warranties we see on cheaper models in case anything should go wrong within that time.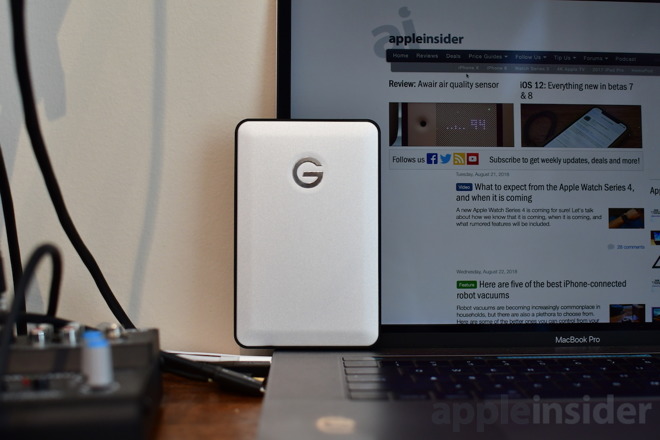 Still, if you prefer a thinner or a faster drive, there are other options out there, many from G-Tech itself.
Rating: 3.5 out of 5 stars
Where to buy
The base 1TB model of the G|Drive mobile USB-C is a bit on the high end, running
$71 on Amazon
. Luckily, the higher capacity models are a bit more reasonable.
2TB costs $94.95
and the
4TB costs $129.95
.