The too-popular iPhone X, Apple Watch 'Series 4,' and more on the AppleInsider Podcast
This week on the AppleInsider Podcast, Victor and William talk through the latest news about Nikon cameras and DJI drones, an analyst who thinks the iPhone X is too popular, iOS 12 betas on old iPhones, and William's ability to attack Victor's email.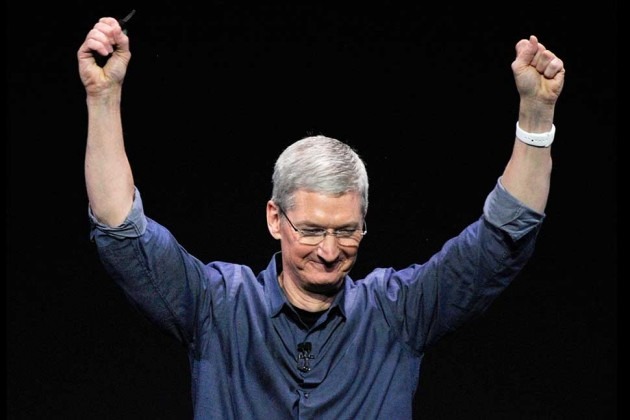 AppleInsider
editor
Victor Marks
and writer
William Gallagher
discuss:


Welcome to another week of breaking William's expectations over tea!

This week, we discuss the latest Nikon DSLR announcement, and their wireless connectivity to Mac and iOS.

We also talk about DJI's latest drones with their emphasis that these are flying photography tools, more than the hobby aviation they were in the past.

Apple has applied for a patent on technology to use light to determine the amount of glucose in a person's bloodstream non-invasively. Victor talks about what a huge impact this could have for people's lives. William wants it in the rumored Apple Watch Series 4 that could come next month.

Why is this a big deal? About 1.25 million people in the US have type 1 diabetes, and it appears to be growing.

Victor and William discuss the analyst who thinks Apple stock should have a "sell" rating because the iPhone X is too popular. The notion is that so many people bought the iPhone X, that the upgrade cycle this year will be muted as a result. It's not entirely illogical, but we aren't convinced.

Victor and William both use AirMail, so of course it had four significant vulnerabilities in it. We talk through it as if William were attacking Victor's email.
We like reader email --
send us your comments and concerns!
.
The show is available on iTunes and your favorite podcast apps by searching for "AppleInsider."
Click here to listen, subscribe, and don't forget to rate our show
.
Listen to the embedded SoundCloud feed below:
Show note links:
Follow our hosts on Twitter:
@WGallagher
and
@vmarks
.
Feedback and comments are always appreciated. Please contact the
AppleInsider
podcast at
[email protected]
and follow us on Twitter
@appleinsider
, plus
Facebook
and
Instagram
.
Those interested in sponsoring the show can reach out to us at
[email protected]

der.com
.