Review: Nomad integrates a Tile Bluetooth tracker to their new Slim Wallet
Posted:
in iOS
edited January 2021
Nomad wants to help you keep track of your most vital items with its new Slim Wallet using an integrated Tile Bluetooth tracker, all within premium Horween leather.
Quality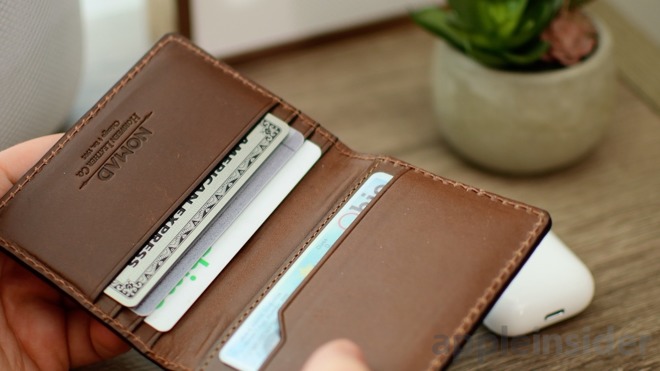 Nomad's Slim wallet
is crafted from Horween leather, the same Chicago-based tannery used for all of its leather goods. If you have any of their leather iPhone cases or Apple Watch bands, you've experienced the quality of this leather.
There is a simple stitch around all the edges adds a lighter contrast to the leather an works as a nice accent aside from being structurally-necessary.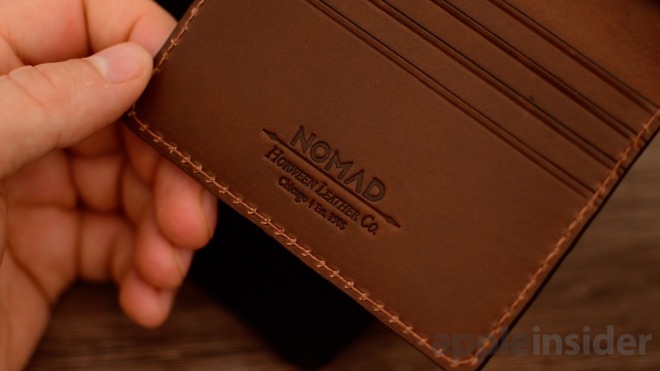 It is easy to get into any of the pockets. Inside, the pocket that resides alone has a nice notch out of the side, making it even easier to remove.
This leather has very little done to it and is vegetable-tanned, which means over time it starts to develop a beautiful rich patina. We've tested it out for a couple weeks and it already looks better than when we unboxed it.
Tile Slim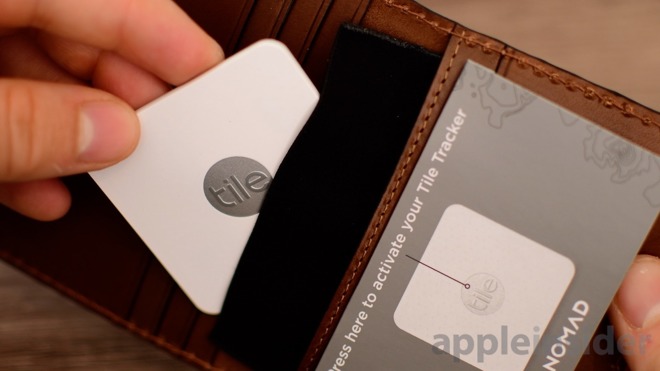 What really sets Nomad's wallet apart -- aside from the excellent design and quality -- is the integrated Tile Slim. There is a special "Tile pocket" on the inside that is kept to itself via a piece of stretchable fabric, still allowing you to store stuff like cash behind it.
Tile is the most popular Bluetooth tracker on the market, making it dead easy to find any of your lost gear. This could be keys, a purse, the remote, or in this case -- your wallet.
It is 100-percent true that anyone can purchase a Tile Slim and slip it into their existing wallet. They run just under
$30 bucks by themselves on Amazon
. However they may not fit quite right in other wallets, and certainly, don't have their own compartment.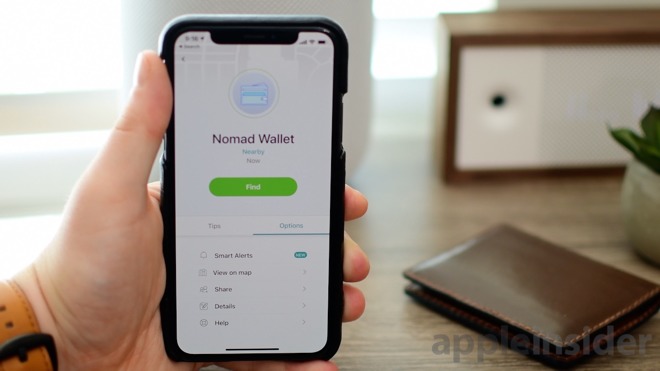 Using Tile Slim and the Tile app, you can view the last known location of your wallet, make the wallet ring so you can find it, double press the Tile to make your phone ring should you ever misplace that, and even get an alert should you ever leave your wallet behind.
If you are ever out in the world and lose your wallet, Tile's crowdsourcing feature can come into play.
Around me, there are more than 2.3K people using Tile. After I mark my wallet as lost, if one of them should ever come within range of my missing wallet, their app will automatically send me an alert with a location, all without that person being notified they've helped me.
I've used Tile myself for quite a few years and have been a huge fan since their original crowdfunding campaign. The biggest downside is that they have integrated batteries which means the entire unit has to be replaced after a year.
Luckily, the Tile app will warn you that is coming, and they offer a recycling program and repeat user discount on the replacement.
Storage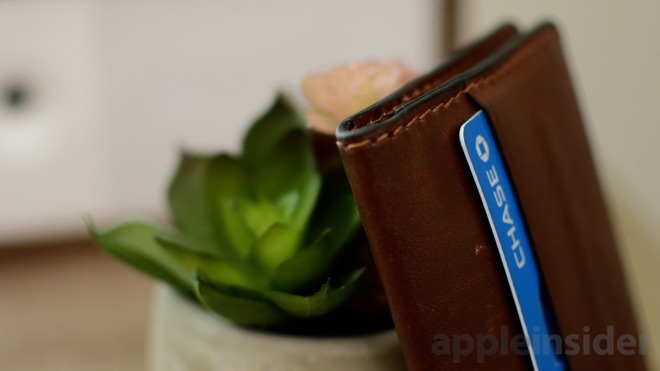 Wallets can be a personal accessory. Each individual carries different items with them be it business cards, credit cards, cash, etc. This can really dictate what kind of wallet they look for. Same thing with size. There are those that prefer a big wallet, as well as those that prefer a slimmer one. Count us as fans of the latter.
Nomad bills this as a "slim" wallet, but we still found it a bit on the thicker side, especially compared to some other truly slim wallets out there. Not to say it is large by any means.
There is quite a bit of storage baked in, with space for five cards and some cash, as well as the Tile Slim hiding on the inside. Personally, I usually only travel with 1-2 cards and rely on Apple Pay when possible, which means this wallet is a bit overboard for me, though I love the built-in tracker.
Nomad says you can fit up to 15 cards by stacking them, so it really can expand for even heavy users. Leather does stretch without bouncing back, so once you go down that road of loading up this wallet with 15 cards, be sure you're committed.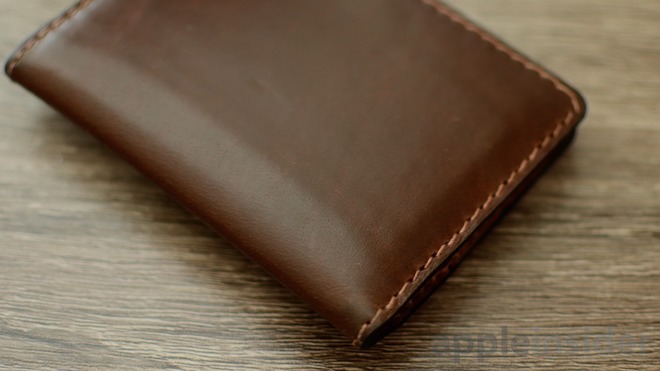 One frequently used card can fit on the outside (or maybe some business cards), a single card such as an ID can fit on the slot on the inside above the Tile Slim. Three others plus cash can fit on the remaining interior pockets. Additional cards can be squeezed in behind other cards or in the "cash" pocket.
Cash, cards, and Tile
Nomad has hit it out of the park here with its latest wallet. They've done a few in the past, but the addition of Tile and the slimmer design make this a clear winner.
In the past, Nomad has integrated Tile into their
portable battery pack
, which is even better because the Tile is completely integrated and doesn't need to be replaced. We do wish Nomad had gone that route, building the Tile into the wallet and having the ability to re-charged over time. When asked about this, Nomad said it would make the wallet too large when they were going for the Slim design.
Rating: 4 out of 5
Where to buy
If you'd like to pick up Nomad's excellent Slim wallet, you can do so directly
from Nomad for $79.95
. The price seems fair when factoring in the integrated Bluetooth tracker compared to other quality leather wallets.