Apple Pay Cash sightings in France, Germany suggest rollout imminent
Posted:
in iOS
edited October 2019
Apply Pay users in France and Germany may gain the ability to use Apple Pay Cash in the near future, with sightings of the set-up process and support pages indicating the launch of the personal payments feature likely to launch in the two countries very soon.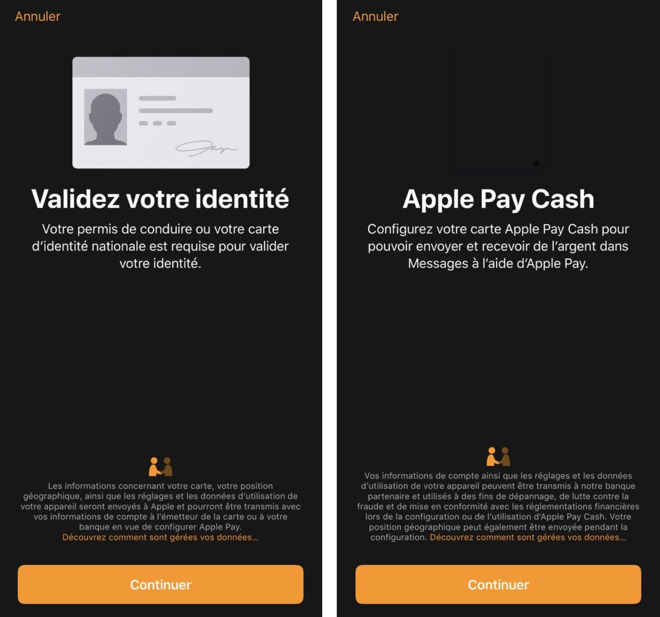 Screenshots have surfaced showing invitations to set up
Apple Pay Cash
on an Apple Watch and an iPhone XS Max, devices owned by a french citizen. According
to
iPhon.fr
, the user lives in France and has a local bank account already linked to Apple Pay, operating through Banque Populaire.
The setup process doesn't appear to be completely functional, as the user noted there was a screen to enter a US-style social security number, presumably for identification purposes.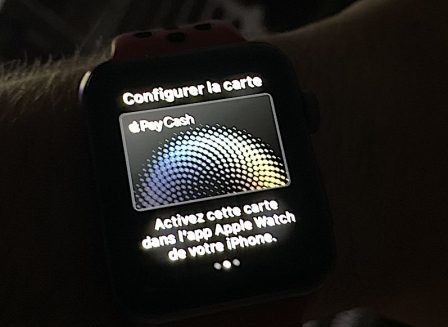 The
screenshots
are not the only sign of an expansion of Apple Pay Cash, as Apple's own support pages for Germany explains the requirements for setting up Apple Pay Cash, as well as its usage. Notably, while the text is in german, the screenshots all depict transactions in english, using dollars, most likely as a stand-in before the feature's availability in the country.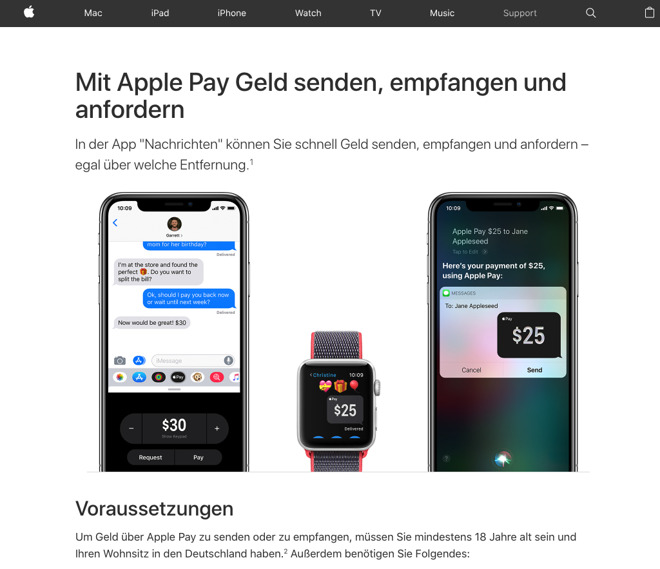 While it is believed Apple Pay Cash will expand from the
United States
to other markets in the near future, with markets in Europe prime candidates for the feature, there is no word on when exactly it will go live in each country. The feature was previously spotted
in February
, with users in Brazil, Ireland, and Spain, seeing it appear in the Messages app, despite not being available to use.