Review: Nomad's Rugged Case for AirPods is surprisingly good
Nomad has built on their history of crafting stylish accessories from premium materials with their new Rugged Case for AirPods, and we've been using it on-the-go for a while, now.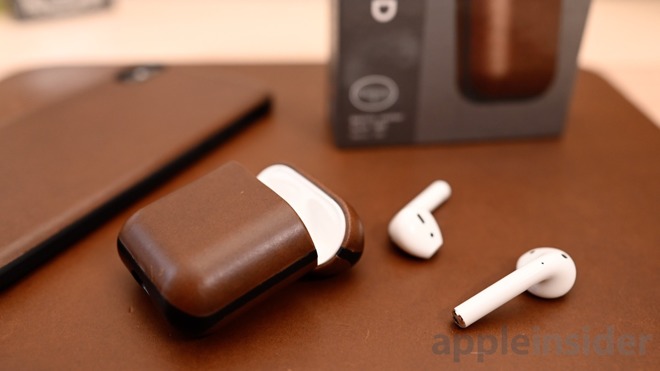 Nomad Rugged Case for AirPods
The most common complaint we see in the forums and YouTube comments regarding AirPods is their propensity to gather scratches on the exterior of the charging case. Something so small that slips in and out of your pocket many times a day will inevitably attract these abrasions -- especially when made out of plastic.
We're personally not sure that this is a big deal for us. But, we can see where people may not like it.
There's two ways to go about this -- either a protective skin that adheres to the plastic, or a removable case. Nomad has chosen the latter, and the execution is better than most.
If you're at all familiar with Nomad's iPhone cases that we've
spoken about before
, then you will recognize the materials in their Rugged Case for AirPods. The body is made of thermoplastic polyurethane (TPU) with a rubberized feel. Wrapped around it is leather sourced from the Horween tannery out of Chicago.
We've mounted the brown version on our AirPods case, but black is also available. Both perfectly match the company's iPhone cases and Apple Watch bands if you're one to match accessories.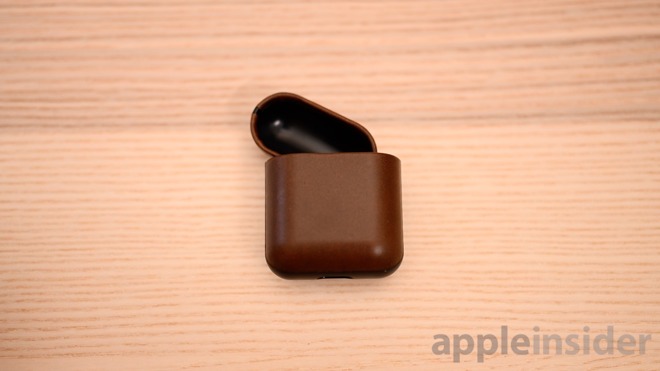 Nomad Rugged Case for AirPods
Unlike others that have come to market, Nomad's shell is a two-part case, with a small lid, and obviously a larger portion for the bottom. We had some initial concerns at how well the top would stay on as we take the AirPods out of our pocket repeatedly, but this turned out to be a non-issue as we used them.
Nomad also kept things slim. When the case is equipped, it adds almost no bulk to your AirPods. This is in stark contrast to the
Twelve South AirSnap
that was difficult to fit in a pocket.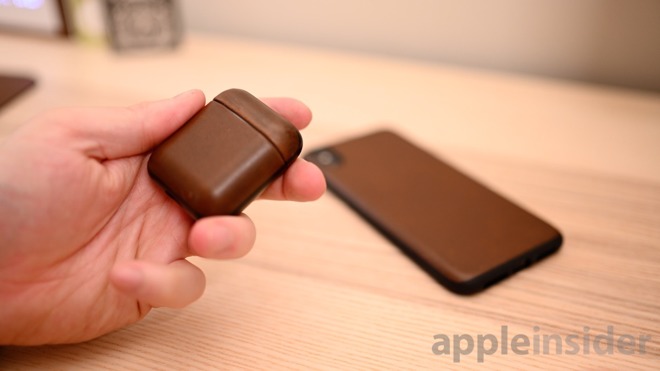 Nomad Rugged Case for AirPods
The best part of Nomad's implementation is that leather is the exact opposite property of the plastic that makes up the case. Whereas the AirPods plastic case looks worse over time as scratches aggregate, the leather of the Rugged Case looks better over time as a rich patina and wear develops.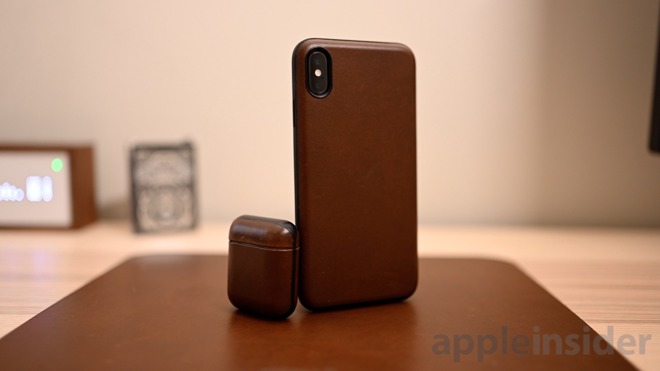 Nomad Rugged Cases for AirPods and iPhone XS Max
It's unfortunate that you may need an accessory for an accessory, depending on how you feel about case scratches. At $29 it isn't exactly cheap either.
But, if you are worried about scratches on your AirPods, or just want to improve their looks, then Nomad's Rugged Case is the best you can do.
Rating: 4.5 out of 5
Where to buy
If you'd like to pick up a Rugged Case for your AirPods, they are available now
directly from Nomad for $29.95
in either black or brown.