Review: SliQ is the latest AirPods Qi wireless charging case
As the world awaits Apple's official Qi wireless charging case for AirPods, it seems like dozens have popped up in its stead. This time around, we are taking a look at the SliQ case by East Brooklyn Labs.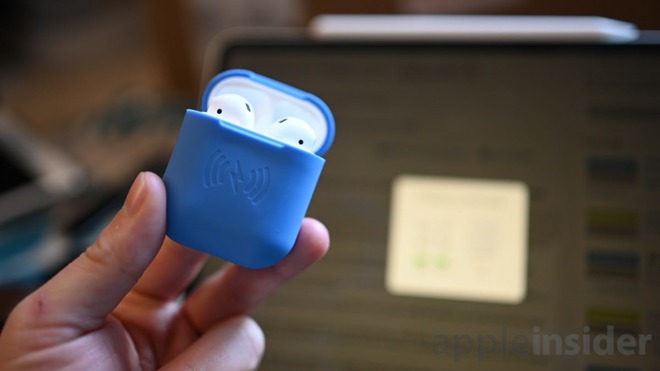 SliQ Qi wireless charging case
Compared to other cases we've looked at, such as the sharp Horween leather
Nomad Rugged Case
or the
Twelve South AirSnap
, SliQ offers more than just protection as the case enables wireless charging.
SliQ comes in multiple colors (ours is blue), all made out of soft silicone. This does make them a bit of a dust and lint magnet when coming from your pockets.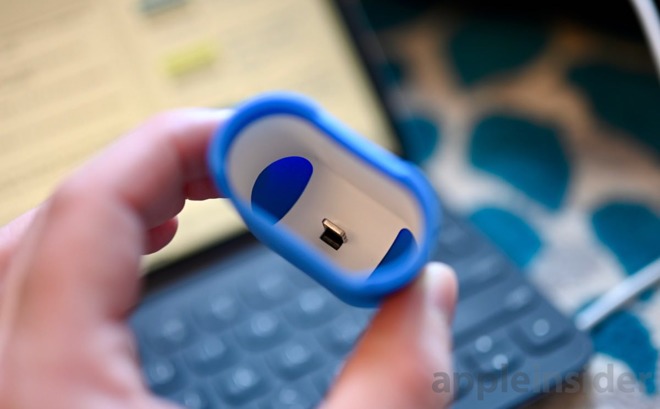 SliQ interior
That soft exterior, though, still allows for access to the rear pairing button with the case on, an area blocked by other cases.
Functionally, SliQ works well. It easily slides on to the AirPods case, leaving the opening and closing mechanism free to work. When placing the case on a Qi charger, there seems to be no issue in charging, though it helps if the charger has a status light to notify users that power is being transmitted.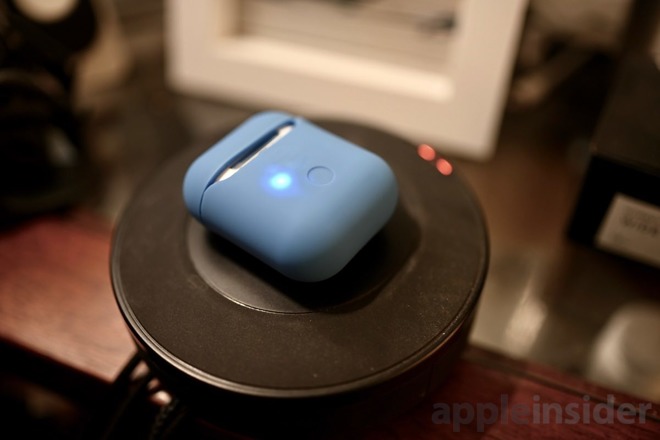 SliQ case wirelessly charging
Technically speaking, Apple doesn't allow such cases through its official MFi program. That's why big accessory makers -- Nomad, Twelve South, Belkin -- haven't introduced their own, leaving smaller companies to fill the void.
Since these aren't certified through Apple, there is always the chance that they could damage your beloved AirPods. We've been using the SliQ case for a few days and haven't noticed any adverse effects, but it is always a slight risk.
We don't love the silicone look or feel compared to the more premium offerings from Nomad, but SliQ does what it was designed to do, and it does it well. Having wireless charging on our AirPods is definitely preferred and another reason to ditch Lightning cables.
Rating: 2.5 out of 5
Where to buy
At $25, SliQ
won't break the bank
and may be a good, affordable solution for users who want wireless charging on their AirPods but are tired of waiting for Apple's own -- and likely pricier -- official wireless charging case.