T-Mobile delays rollout of video service poised to challenge cable, Apple & others
The U.S. branch of T-Mobile is pushing out the launch of a video service it's hoping will pose a challenge to the cable TV industry, and could also compete not just with other internet TV services but Apple's upcoming video platform.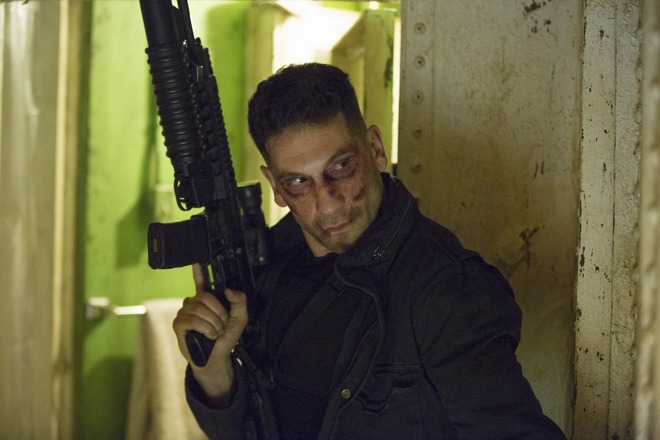 One of Netflix's more popular shows, The Punisher.
The original goal was to launch in 2018, but the project is proving more complex than anticipated, according to
Bloomberg
sources. T-Mobile executives reportedly decided to
develop a more advanced service
rather than just produce one combining cable channels and other online content, which would've made it equivalent to options from Hulu, Sling TV, and YouTube TV.
To prepare for a launch, T-Mobile
bought Layer3 TV
in January for $325 million. The latter offers hundreds of channels for $80 per month, but only operates in a small number of U.S. cities.
The original announcement for the proposed service used multiple content sources at once, with Level3 TV shown alongside Netflix and other programming. At the time, details about how the service worked relating to hardware and software were not advised, nor how much T-Mobile customers would be expected to pay.
T-Mobile has also been trying to secure mobile-oriented distribution rights, a process which has proven complex at every turn, the
Bloomberg
sources said.
It's unknown when the service will launch apart from 2019, but it will face tough competition from new and existing rivals. Apple alone is spending upwards of $1 billion on
an initial slate of shows
premiering next year, possibly as part of a content bundle including Apple Music and
gated material on Apple News
.
That would replicate Amazon's approach with Prime. While Prime customers are nominally paying for speedy shipping, they also get access to Prime Video, a slice of Amazon Music, and other perks.