How to extend the battery life on your Apple Watch
With the holiday season now over, a lot of people are walking around with a brand new Apple Watch. AppleInsider explains how to maximize your Apple Watch battery life so it lasts as long as possible.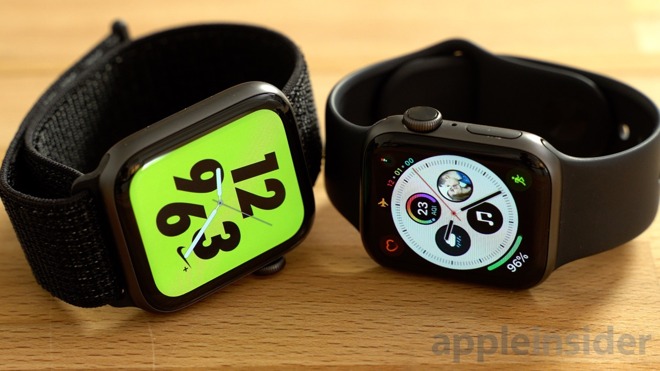 Apple Watch Series 4
Since you just got your hands on a new Apple Watch, you're excited to use it and test out all of the features. It's almost guaranteed that you're spending much more time on it now than you will after you get used to it. For that reason alone, your battery is going to drain much quicker than usual, at least in the beginning.
Of course, excitement over a new toy is not the only reason for the battery to deplete quickly. After spending three months with the Apple Watch Series 4, I now easily achieve two full days of battery life from a single charge.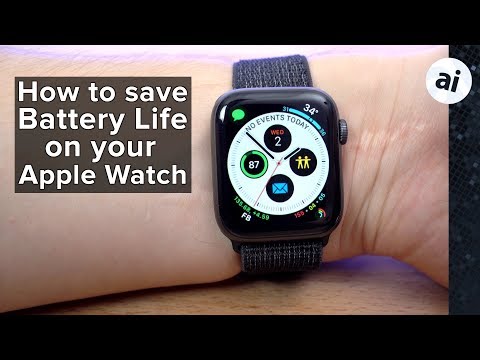 Screen Brightness
Out of everything that drains power on the Watch, the display hits it the hardest, by far. If you want to save a lot of battery life, you need to reduce how much power the display drains.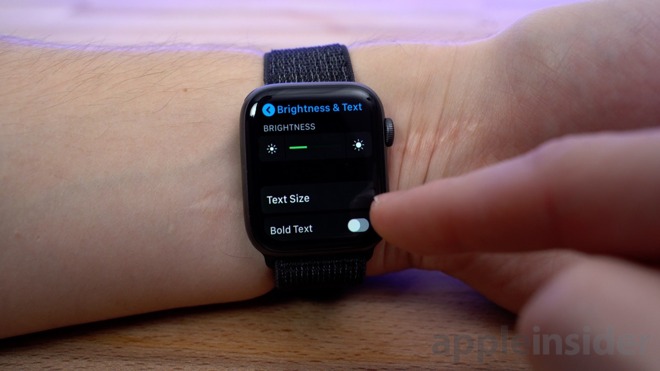 Apple Watch brightness
The Apple Watch features an OLED display. While we aren't going to get into a big technical discussion here, in an OLED screen, each pixel illuminates itself. A black pixel will use barely any power compared to one that is actively in use.
So if you want to increase battery life, don't use a full-screen watch face like the Photo face or fullscreen Nike+ watch face, or even the white background version of the chronograph watch face. Most of the time, use one with as much black space as possible to save battery life.
Another sure way to preserve the battery is to lower the brightness of the display. Tap the crown to see your apps, then tap Settings and scroll down to brightness and text size. Reduce brightness, but only as far as you feel is acceptable to see the screen's contents.
Wake
You can also save battery life by adjusting the Wake Screen settings, by disabling Wake Screen on Wrist Raise and Crown Up. You can also scroll down to the bottom of the same set of settings and make sure the display will wake for only 15 seconds instead of 70.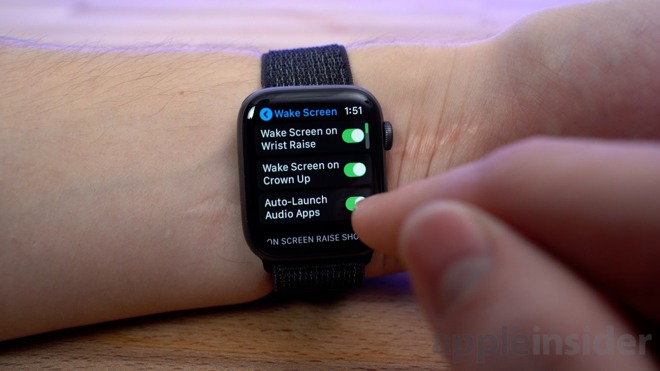 Apple Watch Wake settings
If you don't want to mess with those settings, you can simply use theatre mode instead. From your watch face, swipe up from the bottom of the display to access your control center, then scroll down and enable theatre mode.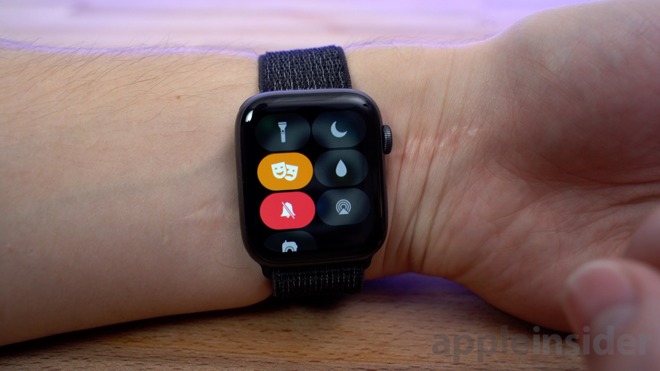 Apple Watch theatre mode
This will basically turn on Silent Mode and keep the screen dark unless you tap the screen, press the crown or press the side button.
If you're actually in a theatre, you can scroll up on the crown to slowly turn up the brightness of the display. Wherever you stop, your brightness will stay at that same level while using the watch.
Need to Know
You can also save battery life by minimizing the number of notifications you get. There are two ways to disable notifications you don't urgently need to see.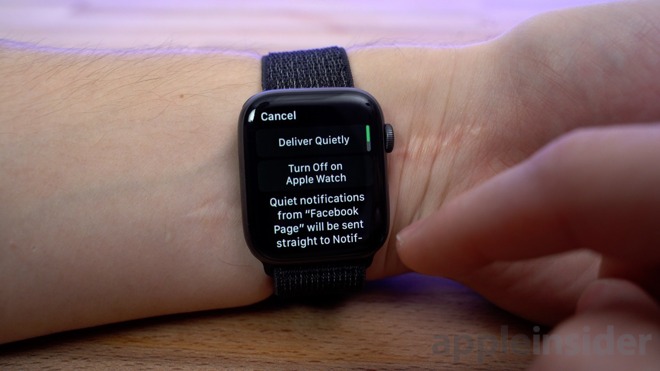 Notifications
When you get an unimportant notification, swipe left on it and tap on the menu icon, then tap "turn off" on Apple Watch.
Another way to do this is to go to the Watch app on your iPhone, then go to Notifications and scroll down to the Mirror iPhone alerts section. There, you can disable app notifications you don't care to see on your Apple Watch.
App sync
A lot of iPhone apps also offer a Watch app, which uses power on your Apple Watch to make sure data is synced between both apps.
If there are any Apple Watch versions of apps you don't need, you can uninstall them by going to the Watch app on your iPhone, scrolling down to the "Installed on Apple Watch" section, tapping into an app and disabling it.
Complications on your watch face that constantly refresh to show up-to-date information use extra power, so ditching any unneeded auto-refresh complications can slightly improve battery life.
Siri
Apple Watch includes the "Hey Siri" feature, which does use a little bit of power by constantly listening for that command. If you don't use it, you can disable it by going to Settings, General, and Siri.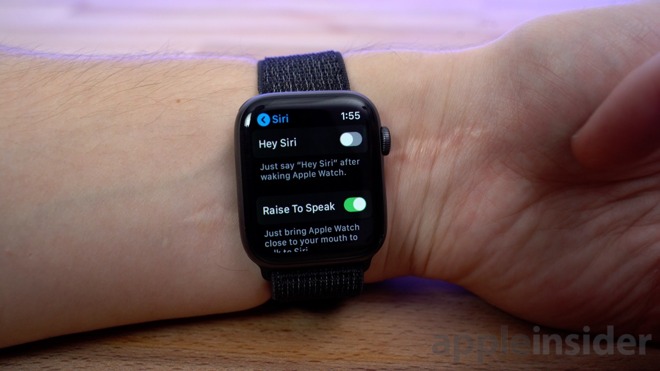 Hey, Siri
With watchOS 5, you can simply use Raise to Wake instead. If you scroll down, you can also lower Siri's respond volume, further improving battery life.
Heath and Haptics
If you're one who doesn't care much for heart rate data while on walking or running workouts, you can turn on Power Saving mode by going to Settings, General and Workout. Calculations for energy burn may be less accurate than normal, but you'll be saving some battery life in exchange.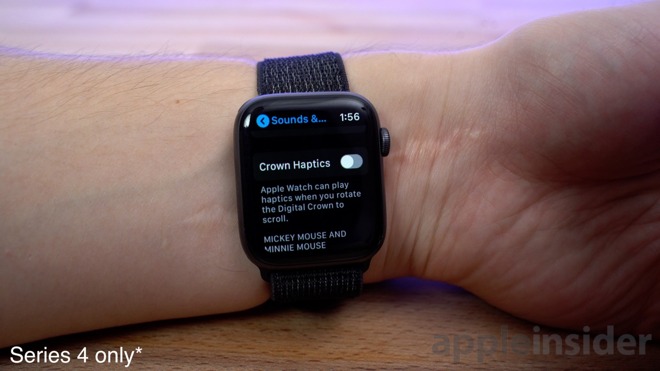 Apple Watch Haptics
Another sure way to save battery life is to lower the volume of alerts by going into the Sound & Haptics settings. You can even turn on silent mode if haptic feedback is enough for you. If you scroll down, you can also disable Crown Haptics.
Other Ideas
If you've tried all of the above and still find the Apple Watch battery draining incredibly quickly for no good reason, there are a couple more things you can do.
First of all, make sure you're updated to the latest software on both your iPhone and Apple Watch. To update Software on your Watch, go to the Watch app on iPhone, then General, then Software update.
If that doesn't solve the problem, reboot the Apple Watch by pressing and holding both the digital crown and side button at the same time, until the Apple Logo shows up.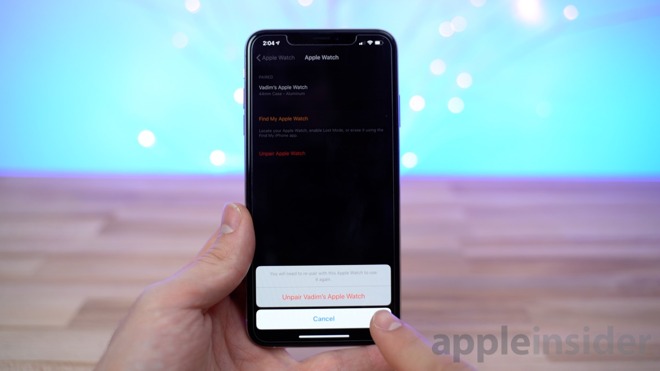 Unpair Apple Watch
It may also be worth trying to unpair and re-pair your Watch. Go to the Watch app on iPhone, then tap the Apple watch at the top of the screen, tap the 'i' icon next to your watch, tap Unpair and confirm. Re-pair your Apple Watch to the iPhone in the same way as you first set it up.
If you're still having issues, check for any suspicious apps that may be causing excessive battery usage and uninstall them. Also, make sure Bluetooth is always enabled on your iPhone, since having it disabled increases battery drain on your Apple Watch.
Finally, if your battery does drain down to 10 percent battery life, you can enable Power Reserve Mode, which basically shuts everything off except for a clock, boosting your battery life significantly.
To do this, bring up your control center, tap the battery percentage, and then drag the appropriate slider. To turn off Power Reserve, simply press and hold the side button until you see the Apple logo and wait for the Watch to restart.
Where to buy
Both Apple Watch Series 4 and Series 3 devices are currently on sale with discounts of
up to $350 off
. For the latest deals and product availability, be sure to check out our
Apple Watch Price Guide
.