Use your iPhone to help you grow food with the Miracle-Gro Twelve Indoor Growing System
Scotts Miracle-Gro is attempting to make it as easy as possible for people to do gardening in an apartment or without a physical garden, with the Miracle-Gro Twelve Indoor Growing System enabling green-fingered users to produce fresh vegetables from inside their home.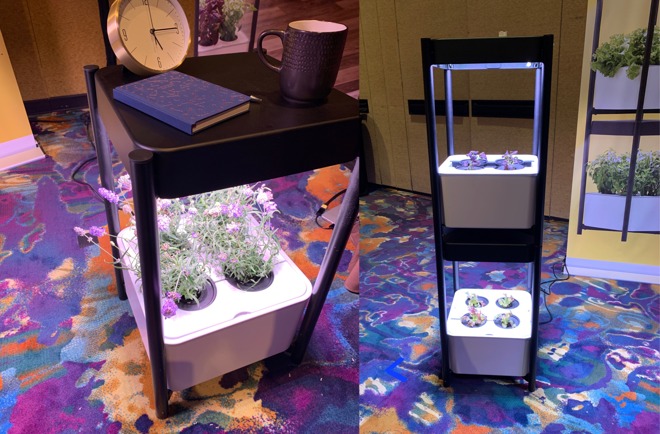 The Miracle-Gro Twelve and a double-stacked version
The free-standing and stackable
Miracle-Gro Twelve
is designed to sit inside the home, taking the appearance of a side table with an extra storage container. Measuring 28 inches tall and with a footprint of 16.5 inches by 16.5 inches, the unit's base has four spaces for plants to be placed for growing.
Able to hold two gallons of water and nutrients, the reservoir can circulate the feed to the plans using its pump, saving users from constantly needing to water the plants, while a built-in water level sensor will notify the user if more needs to be added. In the two section is an LED grow light, specially designed to promote growth, and includes three different light settings.
To make it as easy for those new to gardening to get results, the unit connects to a companion iOS app via Bluetooth, offering alerts and advice when needed. The app can be used to set the growing schedule, change lighting mode, monitor the water level, and manage the calendar for the unit.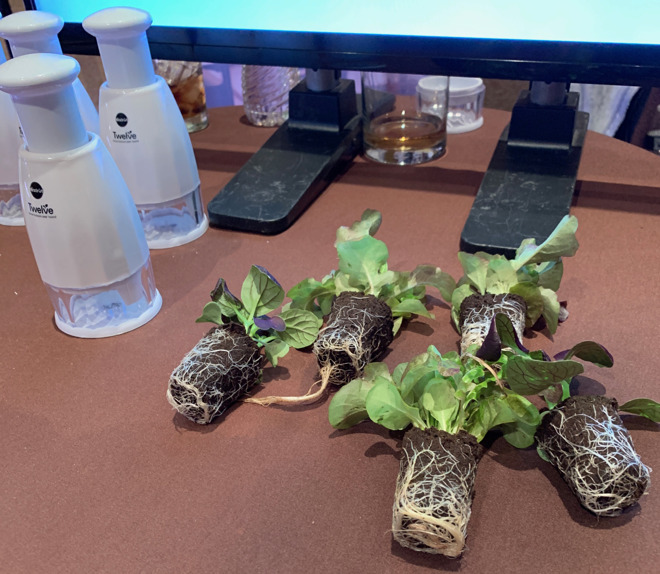 Starter plants for the Miracle-Gro Twelve
Users can acquire their own seeds for the unit or can buy starter plants from Miracle-Gro, then need to add them to the planting containers, and then each month add food to the water reservoir. The company says it can be used to grow both plants and vegetables, with the potential for results within a few weeks of planting for some vegetation.
The Miracle-Gro Twelve is being made available for order from January 28, priced at $299 per unit, excluding seeds and starter plants.
AppleInsider
will be attending the Las Vegas Consumer Electronics Show starting on January 8 through January 11 where we're expecting 5G devices, HomeKit, 8K monitors and more. Keep up with our coverage by downloading the
AppleInsider app
, and
follow us on YouTube
, Twitter
@appleinsider
and
Facebook
for live, late-breaking coverage. You can also check out our official
Instagram
account for exclusive photos throughout the event.