Video: Rounding up the 2019 iPhone rumors, including USB-C, 5G, and more
Posted:
in iPhone
edited January 2019
It is the start of a new year, and there's already a number of rumors circulating about Apple's iPhone releases for 2019. Based on the chatter we've been hearing, there could be some big changes for the iPhone arriving later in 2019, including a shift to USB-C and a triple-camera setup on the rear.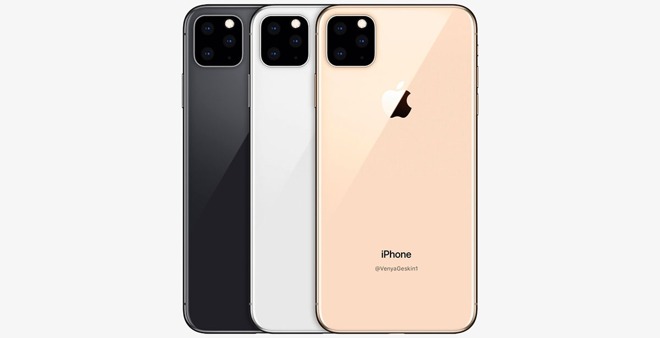 USB-C
Out of all the rumors, the biggest one is the switch from the Lightning port to USB-C. In June last year,
DigiTimes
claimed
2019 iPhones will switch to USB. Just a few days ago, Jean Baptiste Su seemingly backed up those rumors in a report published
by
Forbes
.
How likely are we to see USB-C on an iPhone this year, given that neither outlet has a stellar track record?
The
2018 iPad Pro
has finally made the switch over to USB-C, so that's definitely the first step in the process. The previously-rumored 18W USB-C power adapter is
already shipping
with the new iPad Pro models, while also being available for purchase separately on Apple's website. It also conveniently offers enough power to fast-charge the latest iPhones from empty to 50 percent in only 30 minutes.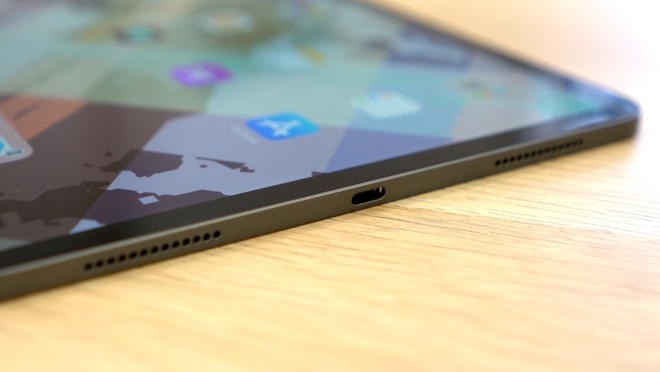 An iPad Pro with USB-C connectivity
Apple could easily ship that same USB-C power adapter right in the box of a 2019 iPhone model, but we won't know for sure until it happens.
Rear Cameras
Rumors of a triple-lens camera coming in an iPhone this year have also sparked from well-known leak source
OnLeaks
, while
Digit.in
published
renders
of what a triple-lens camera could potentially look like. This orientation is unlikely, given the amount of internal space that it will consume in this orientation, but three cameras is still a possibility.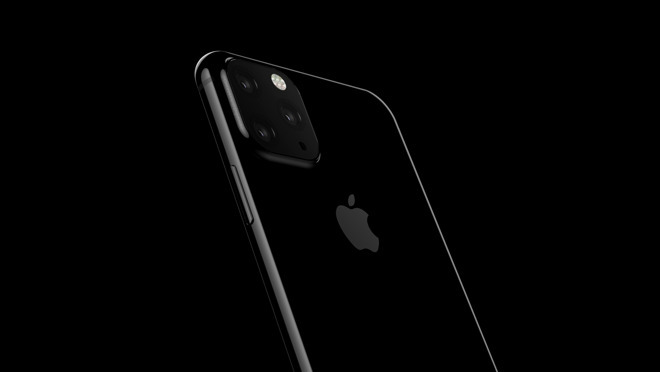 A render of what a triple-lens iPhone could look like
The three lens camera setup is rumored to support Sony's
"time of flight"
3D depth map technology, which could expand the possibilities for augmented reality on iPhones and make autofocus shooting faster and more precise for both video and photography.
However, back in September, analyst Ming-Chi Kuo said that
it's unnecessary
for the 2019 iPhone models to be equipped with a rear-side time of flight system. Given it is a major feature, more rumors could be expected in the near future.
Face ID updates
Along with the time of flight comments, Ming-Chi Kuo is predicting an improved
Face ID system
will be implemented in the 2019 iPhone lineup. Kuo wrote that he believes Apple will raise the output power of the flood illuminator, which should lower the impact of invisible infrared light in the environment and ultimately make for a more accurate system, both for Face ID authentication and face-tracking features like Animoji.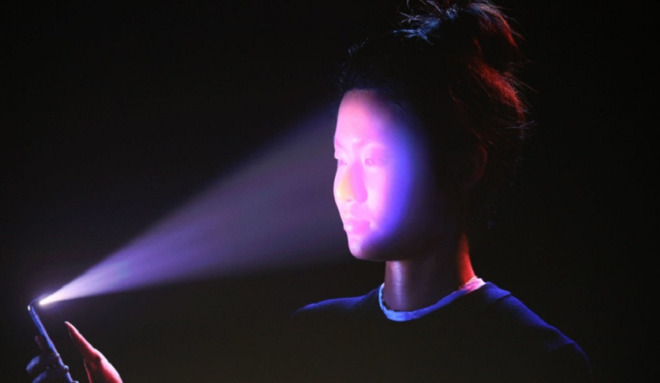 TrueDepth camera in use in Face ID
Back in May, Apple was granted a patent for a technology called "
vein imaging
using detection of pulsed radiation." Basically, this would allow Face ID or similar technology to scan the veins inside a users face, making authentication more secure by adding in elements that are not easily replicated in a mask.
Apple doesn't need a more powerful flood illuminator for this, and Apple's research doesn't always make it to market. Even so, such a system could make an already reliable and secure authentication system like Face ID even better.
5G
There's recently been a lot of talk about 5G modems coming to smartphones, but we're not likely to see an iPhone with 5G until at least 2020. One report from
Fast Company
suggests Apple intends to use Intel's 5G-capable modem in an iPhone slated for release
in 2020
, not 2019.
Apple sitting out the
first year of 5G
isn't a big deal. There are still fights to be had in regards to how the networks are built -- and the carriers still have a lot of work to do.
Existing cellular networks still offer a lot to consumers, as 4G LTE already supports download speeds of up to 125MB/s. Even this isn't fully utilized by the iPhone, as the
iPhone XS
has only attained download speeds of up to 72 MB/s, in a survey taken using the SpeedSmart Speed Test iOS app.
Those speeds are already more than fast enough for most users, and there's still room for improvement on Apple's part, even without 5G.
Displays
Back in May, a report from South Korea's
ETNews
claimed Apple has decided to use
OLED displays
in all new 2019 iPhone models. The report also mentioned the possibility of an LCD model being maintained if there are more than three new models, which seems unlikely.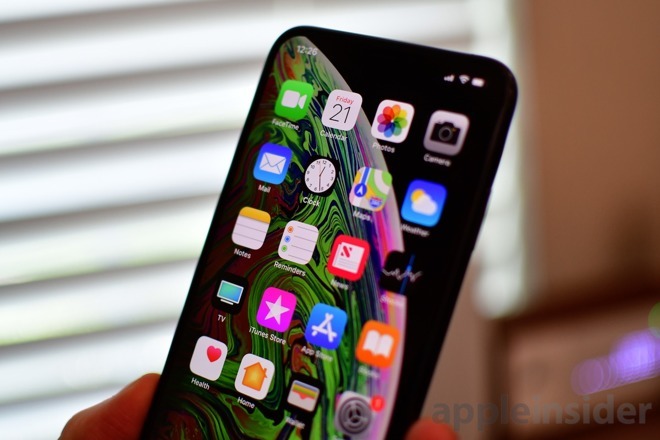 The iPhone XS Max's OLED display
I personally welcome this change, since most high-end Android phone manufacturers have already switched to OLED displays on all of their high-end devices.
On top of that, rumors from
ETNews
allude that Samsung might be supplying Apple with a new Y-Octa OLED panel technology for Apple's 2019 iPhones, which integrates the touch-layer directly into the OLED panel. Theoretically this can make OLED displays
thinner and cheaper
to produce.
This would make it easier to switch to OLED across the entire iPhone lineup. The only concern is that initial panel shipments are expected to be limited -- and Samsung has yet to use the technology in its own devices.
There have also been talks of Apple bringing an in-screen Touch ID sensor to the 2019 iPhone lineup, but analyst Ming-Chi Kuo believes Apple has
left Touch ID behind
for the hugely successful and accurate Face ID system.
With Face ID rumored to be gaining improvements this year, we concur that it doesn't make a lot of sense for Apple as a whole to bring back Touch ID.
Waterproofing
If you're hoping to see better waterproofing in the 2019 iPhones, you may be out of luck. Ming-Chi Kuo says the new devices will retain the
existing level
of waterproofing we see on current iPhones. Much like 4G LTE, it's more than enough for the vast majority of iPhone owners..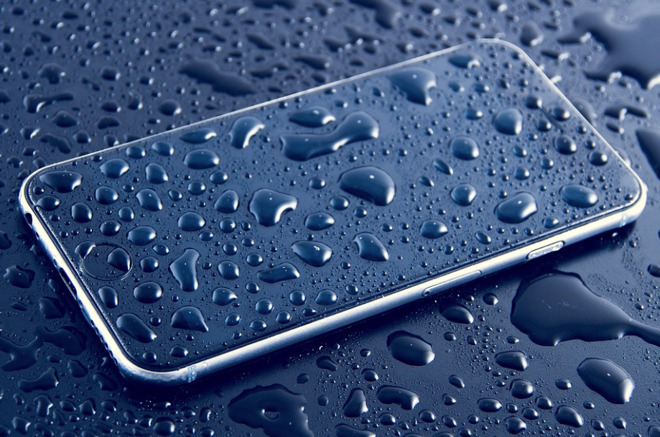 This used to be a nightmare scenario for smartphone owners.
Most users just want to be able to take their iPhone into the bathtub, hot tub or perhaps a swimming pool without the fear of ruining their phone if it accidentally gets wet or drops in the water. The latest IP68-rated iPhones already offer enough water resistance for that level of protection.
Hiding the Elements
Austrian company AMS recently launched an optical sensor that can measure ambient light from behind a smartphone's OLED screen. While we think we won't see this implemented until at least 2020, this type of technology paves the way for future iPhones to hide more of its sensors under the display and further reduce the size of bezels.
This may be a long shot into the future, but with transparent OLED displays already in the making, Apple could move the entire Face ID TrueDepth sensor array, including the front-facing camera beneath the display for a notch-less and bezel-less full-face design. To make this function, Apple would simply turn off pixels that are located directly above any of the sensors or cameras while using Face ID or taking a selfie photo.
But again, we definitely shouldn't expect anything like this until at least 2020.
Regardless of what Apple does to the iPhone, it's likely that what will arrive will be interesting and with enough changes to make it exciting for almost everyone.