Nike teases Tuesday reveal of new iPhone-controlled self-lacing sneakers
Posted:
in iPhone
edited January 2019
One of the features of Nike's self-lacing sneakers for the mass market -- set to be announced Tuesday -- will be smartphone control, including the iPhone, according to a teaser video.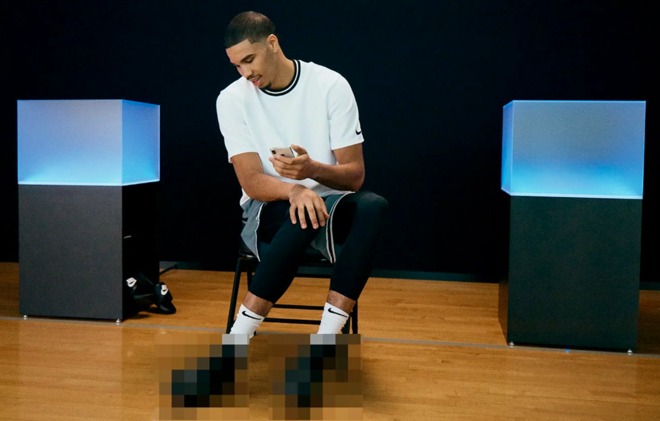 Posted on Twitter, the video shows various athletes reacting to the shoes as they lace up. One person can be seen using an iPhone 7 Plus or 8 Plus, and another
hints
that an app can adjust each shoe individually. An accompanying photo shows a person with an iPhone X or XS.
Nike
is due to make its announcement at 8 a.m. Eastern time.
Nike has said little else about the shoes except that they're based on 2016's HyperAdapt 1.0, priced at $720. Reports have suggested that the follow-up will cost about $350, which is still expensive for sneakers but may attract more people wanting to be on the cutting edge of sports gear or fashion.
The HyperAdapt was in turn based on the Nike Mags, which took their inspiration from 1989's "Back to the Future Part II." That movie predicted self-lacing Nikes alongside technologies like hoverboards and flying cars.
Nike is a long-time Apple partner, reaching back to the days of "Nike + iPod" accessories. That association has fallen by the wayside in favor of
Nike-branded models of the Apple Watch
.