Nike's Adapt BB is an iPhone-controlled, self-lacing basketball sneaker
Posted:
in iPhone
edited January 2019
Following up on earlier teases, Nike on Tuesday announced the Adapt BB, a self-lacing basketball sneaker that can be controlled from smartphones, including the iPhone.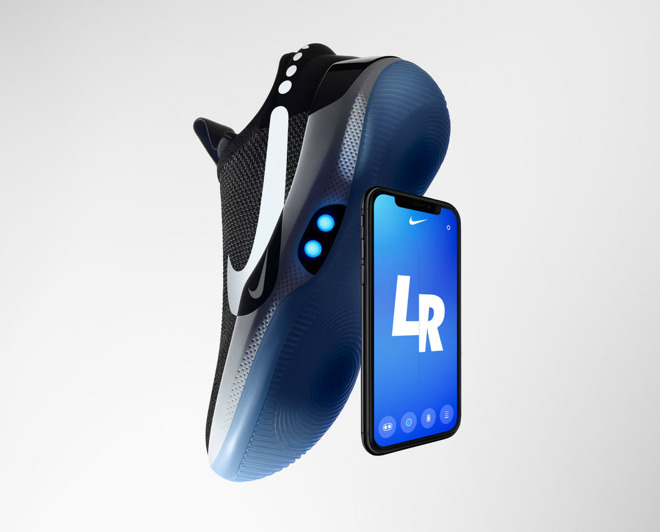 Simply slipping a foot into the shoe will trigger its motors, adjusting automatically to keep the shoe tight. Wearers can finesse this with manual buttons or the upcoming Nike Adapt app, which will let people adjust each shoe individually, and eventually create presets for different parts of a game.
Accordingly the shoe will even support firmware updates for its FitAdapt system.
Basketball was chosen because of the changes a player's foot can go through, Nike said. A foot can grow as much as half a size over the course of a game, and conventional shoes can potentially start too loose or end up too tight.
The
Adapt BB
is the end product of years of development. It began as the Mag, an extremely limited product based on the self-lacing Nikes in the 1989 movie "Back to the Future Part II." It evolved into 2016's HyperAdapt 1.0, a multipurpose shoe that was priced at $720 -- well out of the range of the average person.
The new product is still more expensive than most athletic shoes at $350, even Nike's soccer cleats, which don't top $295.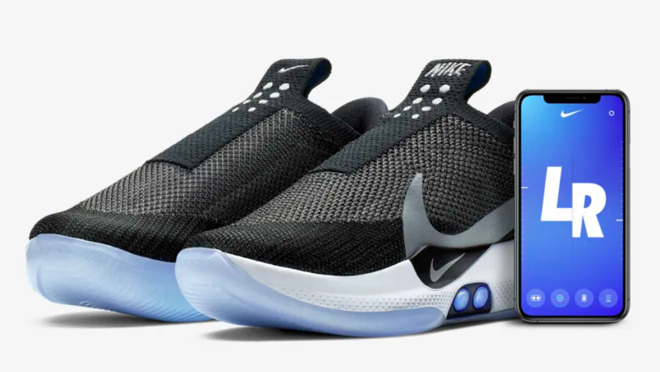 Preorders for the
Adapt BB
start today ahead of a Feb. 16 ship date. The shoe comes in sizes ranging from Men's 8/Women's 9.5 to 14/15.5.