Apple's holiday quarter revenue miss not fully appreciated by Wall Street, says Gene Munst...
Wall Street predictions for Apple's future demonstrate that the analysts don't yet have a good handle on the long-term effects of Apple's predicted $5 billion shortfall during the holiday quarter according to long-time Apple analyst Gene Munster.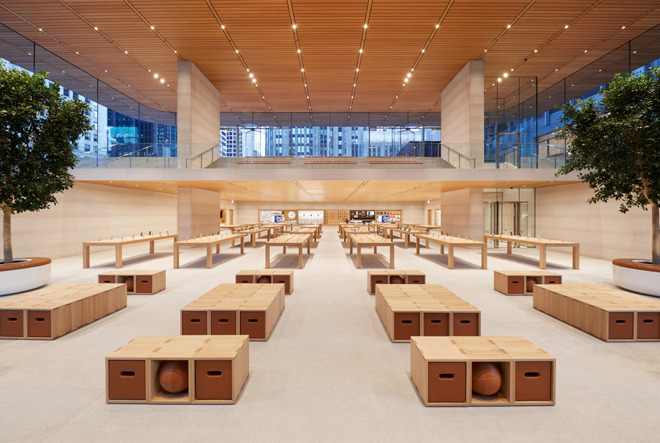 "We think the Street has not fully factored in the repercussions of the miss into FY19 [fiscal 2019] estimates,"
said
Loup Ventures' Gene Munster on Thursday. The analyst suggested Apple's 2019 revenue will decline 5 percent year-over-year, well more than the 2 percent indicated by Wall Street consensus. Munsteer added that iPhone shipments were flat for FY18 and will sink 17 percent in 2019.
Munster also noted that China "hit a wall" in the December quarter, with the region's revenues estimated to be down 36 percent year-over-year, whereas as recently as the September quarter they were up 16 percent.
Cook admitted that China was the core reason for
downgrading its December-quarter revenue guidance
from between $89 billion and $93 billion to just $84 billion. The company saw weak iPhone sales in the region, enough in fact to account for all of the $5 billion guidance shortfall, and more than the company's year-over-year revenue decline.
One positive is that Apple will declare a record quarter in terms of earnings per share, Munster said, up 7 percent thanks to a lowered share count. While revenue is expected to be down 5 percent, earnings are seen dipping just 1 percent, something the analyst called "unprecedented and representative of a resilient business."
He also addressed Apple's new plans for reporting, which will no longer break out iPhone, iPad, and Mac sales numbers, simply splitting figures into Services and Products. Apple is expected to put growing emphasis on services like Apple Music and its
upcoming video platform
.
"We're expecting Services to have a 65 percent gross margin and account for 13 percent of revenue and Products to have a 27 percent gross margin and account for 87 percent of revenue [in the December quarter]," he commented. "Given this is the first reported quarter with segment margins, consensus estimates will have a wide, less helpful range.
"We're hopeful that Apple provides a year of historicals that follow the new reporting methodology for modeling purposes. We believe those historicals will show slightly increasing hardware margin in FY18 based on increasing iPhone ASPs [average sales prices], but we expect the hardware margin will decline in FY19 and Services margins will rise. The net effect is flat margins."
Munster lastly concluded that the only "acceptable" decline in Apple's hardware margin would be in order to gain marketshare and services revenue by selling cheaper hardware. High iPhone prices are believed to be another cause of Apple's recent woes, given a U.S. starting price of $749 for an iPhone XR, and even tougher barriers in countries like China and India.
Apple will reveal its official December-quarter results Tuesday, Jan. 29.