Apple News coming to Canada with iOS 12.2 & macOS 10.14.4 Mojave beta
Posted:
in iOS
edited January 2019
The first beta of iOS 12.2 was just released to developers, and one of the first major changes is the launch of Apple News for Canadian users.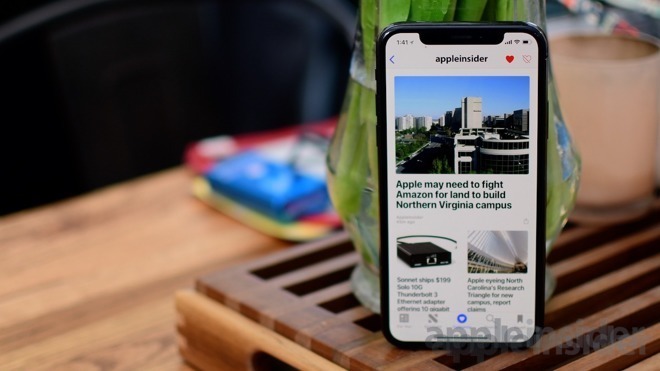 Apple News
Multiple beta testers took to Twitter to confirm the launch nearly immediately after the initial beta of iOS 12.2 was released.
AppleInsider
has since confirmed the addition.
Apple News launched on Sept 16, 2015 with iOS 9, and was originally available only in the U.S. The News app works by drawing from Atom and RSS feeds, and can be submitted from any outlet that complies with Apple's formatting requirements.
We will continue to dig into the latest betas to see what other changes are in store for users come the full release.