Review: The G-Drive Mobile USB-C HDD is a great storage solution for your Mac
Finally, G-Technology has added a USB-C port to the G-Drive Mobile line, and we've got one on our test bench.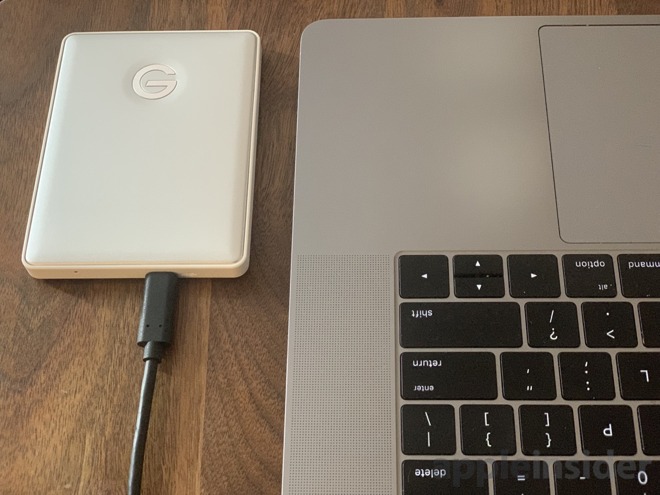 G-Drive Mobile USB-C
Storage devices are arguably the most common accessories that still get connected to your Mac. Whether a massive RAID array at your desk, a super-fast SSD, or a portable solution for backups and media it needs to connect somehow. Slowly but surely, all accessories have been transitioning to USB-C and storage has been at the front of that transition.
We've been using the 2TB G-Drive Mobile USB-C hard drive with our MacBook Pro for the past few weeks, partitioned as half external storage and half a time machine backup.
Compatible I/O
This drive has a USB-C port on one end and both USB-C to USB-A and USB-C to USB-C cables in the box. This allows it to work out of the box on the newest Macs, as well as on older Macs and PCs that have type-A ports. It doesn't have the speed as Thunderbolt, but given the common USB-C connector, it does fit and work with any Thunderbolt 3 ports.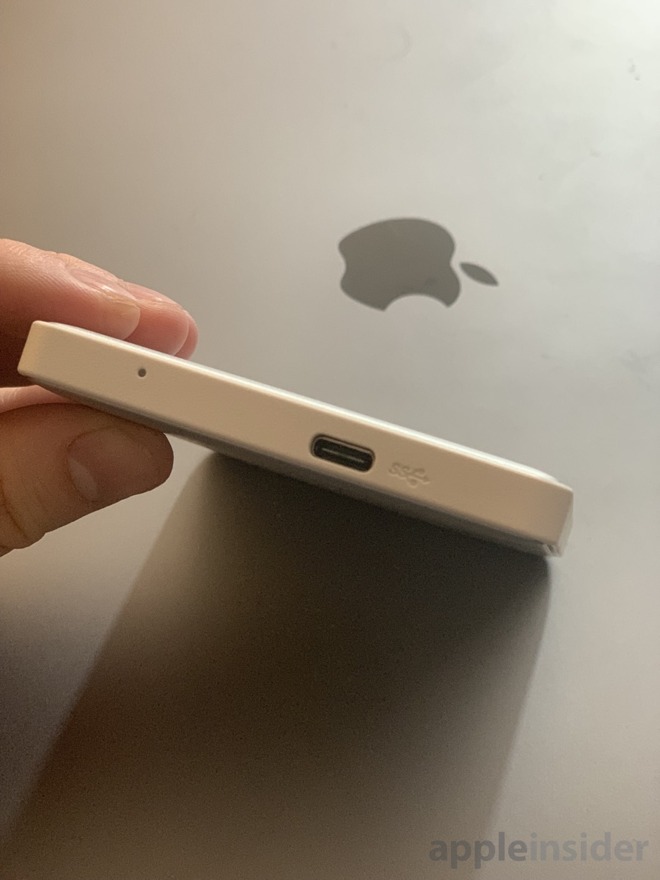 G-Drive Mobile USB-C port
There's no difference in speed between the two of them, so you don't get any benefit choosing type-C over type-A. It just happens to work natively with your machine without any adapters.
By including a native USB-C port on the drive rather than a mini B, it allows you to use almost any USB-C cable you've got lying around. Next to the port is a small LED which flashes when the drive is in use and can act as an indicator when it is a poor time to disconnect the drive.
Performance
This drive isn't meant to be the fastest in the world, and shoot for cost-effective data density. The 1TB, 2TB, and 4TB models all ship with a 5400RPM internal 2.5-inch HDD, which is a fine average for a daily use drive.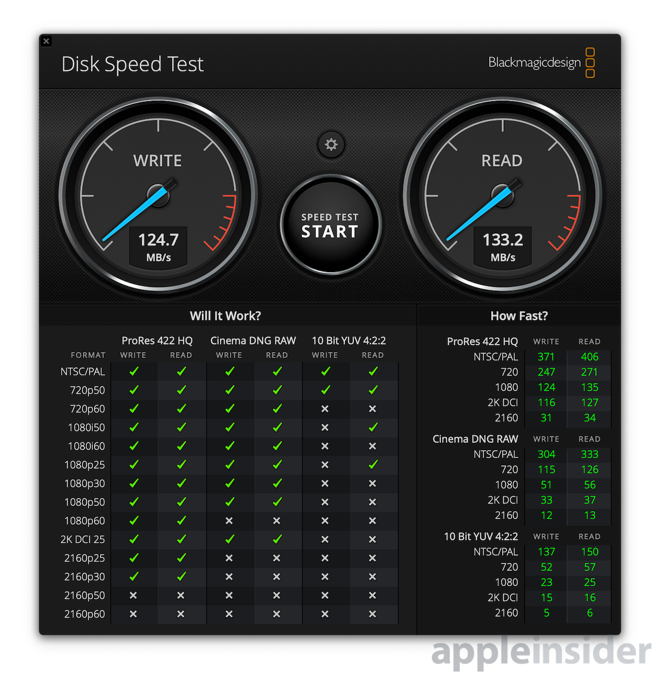 Blackmagic Disk Speed Test
G-Tech promises up to 140MB/s max transfer rate, which is just about what we saw. In our Blackmagic Disk Speed Test, we pulled 125MB/s on average for write speeds and 135MB/s on average for read speeds. If you are looking for faster, G-Tech does put out more pro-oriented drives with faster internals and I/O. You can also look at SSDs.
With 140MB/s, this is a great drive to use for transferring common files or for backing up your machine. Think daily utility use, not blistering speed.
Made for Macs
The G-Drive Mobile USB-C drive isn't exclusively made for Macs -- it works with PCs just fine -- but it is clearly designed with the Mac user in mind. The exterior is simple and stylish and the aluminum matches that of any Apple computer.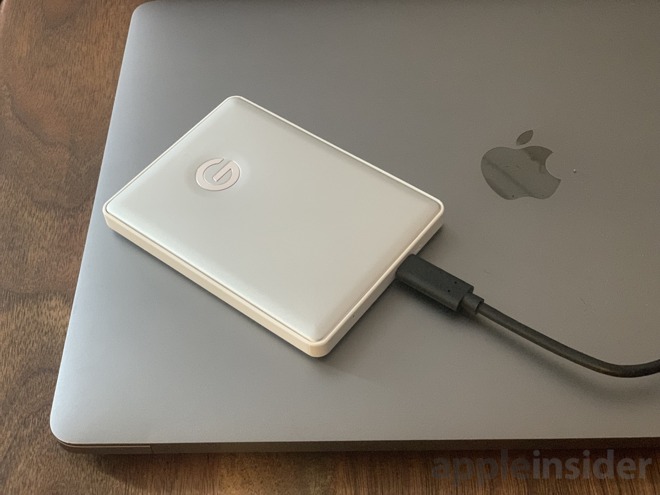 G-Drive Mobile USB-C
There are gold, silver, and black finishes available, which matches the coloration of Apple's most recent gear.
G-Tech includes a three-year warranty on the drives which is above the one year average we see on consumer-grade storage solutions. Should anything go wrong within that period, G-Tech will have your back.
Rating: 4 out of 5
Where to buy
If you need some additional storage for on the go, you can grab the G-Drive Mobile USB-C portable hard drive
from Amazon starting at $70
in either silver, black, or gold.