Apple Watch 'Flight' spot highlights cellular functionality with airborne acrobatics
Apple has released a new video for the Apple Watch Series 4 highlighting the freedom the cellular model provides to its users without requiring a nearby iPhone, by showing a runner whisked into the air and transported to the middle of a lake.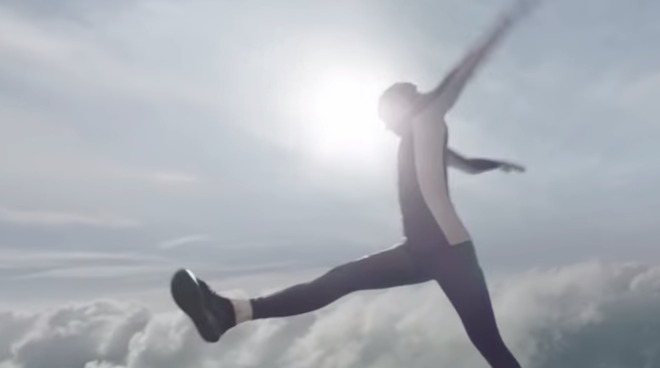 Published early on Wednesday to Apple's YouTube channel for the United Kingdom, the
video
titled "Flight" starts with a runner on the side of the road following a path given by her Apple Watch. She is taken to a woodland and up a hill, before being carried into the sky by the wind.
Following a period of airborne acrobatics, the fitness enthusiast is dropped into water, which turns out to be the middle of a lake surrounded by mountains and trees. The actor receives then declines an incoming call on the Apple Watch before surveying the view, and starts swimming to shore.
The tagline of the ad spot is "The freedom of cellular," referencing the ability of the cellular-equipped Apple Watch variants to take calls wherever there is cellular service.
According
to
Creative Review
, the spot was directed by Jonathan Glazer, and features champion skydiver and America's Got Talent contestant Inka Tiitto.
The commercial is the latest in a string of videos for the Apple Watch, which typically focuses on the fitness credentials for the device. In 2018 Apple produced a trio of ads challenging users to "
Close your Rings
" on the Apple Watch by exercising throughout the day, while another featured a man running into
clones of himself
as part of a campaign titled "There's a better you in you."