Use an iPhone to update the Nike Adapt BB sneakers, or you'll brick them
NikeOwners of the Nike Adapt BB, self-lacing sneakers that can be tied and loosened via a smartphone app, are reporting their high-tech footwear has been bricked by the Android version of the app, an issue caused through a faulty delivery of new firmware.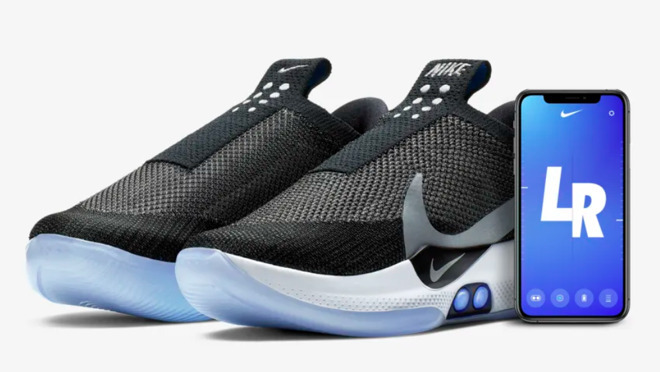 Launched in January and on sale since February 16, the
Adapt BB
are shoes that can automatically adjust to keep the shoe tight, as soon as the wearer slips it on. While there are manual buttons to adjust the tension, it can also be controlled via a companion app, with each shoe able to be adjusted individually.
In its first week of availability,
CNET
reports
the shoes required a firmware update to be applied, one which could only be performed via the iOS or Android app. It appears that, at least in the Android app's case, there were issues that weren't picked up, which has led to users complaining in
reviews
for the Nike Adapt app on the Google Play Store.
Many of the complaining apps advise the app will only connect with one of the shoes and not the other, as well as effectively disabling the main ability of remotely adjusting the shoes. In some cases, suggestions to follow Nike's own troubleshooting process, including performing a hard reset on the shoes, does not seem to solve the problem.
By contrast, owners using the
iOS app
do not appear to have suffered the same issue.
While in many cases bricked hardware turns devices useless until they can be fixed, owners of the
$350 Adapt BB
are still able to wear and use the sneakers until Nike provides a solution. Nike has yet to comment on the issues.