Antelope ships USB-C Edge Go mic with bundled emulation tools
Antelope Audio on Wednesday launched the Edge Go, a product it claims is the "world's first bus-powered modeling microphone," capable of running entirely off a Mac's USB-C port.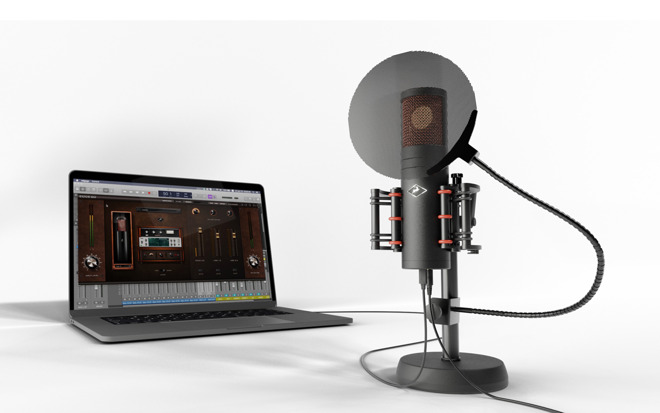 Using bundled software and integrated chips, the microphone can simulate both vintage microphones and studio effects processors, Antelope said. Some examples include mic brands like Tokyo, Berlin, and Vienna, and processors such as limiters, compressors, and expanders. The device has its own audio interface with A/D conversion and 192-kilohertz, 24-bit resolution.
With a mic model selected, people can adjust the pickup pattern to cardioid, omnidirectional, or any other style. Without emulation Antelope promises a "transparent, flat 20Hz-20kHz large-diaphragm sound."
Among preset effects are "Reel to Reel," "Telephone Effect," "Fan Noise Reduction" and more. The mic's chips allow it to offload effects processing from a Mac's CPU.
Antelope is selling
the Edge Go
for $1,595. It comes bundled with a shock mount, a metal mesh pop filter, an adjustable desktop mic stand, and a USB-C to USB-A cable if needed. A headphone jack on the mic allows for direct monitoring.