New York state demands info on iPhone apps sharing private data with Facebook
The New York state government sent out a barrage of letters this week, asking for documents and other information from Facebook and the developers of at least 11 iPhone apps accused of sending private data to the social network.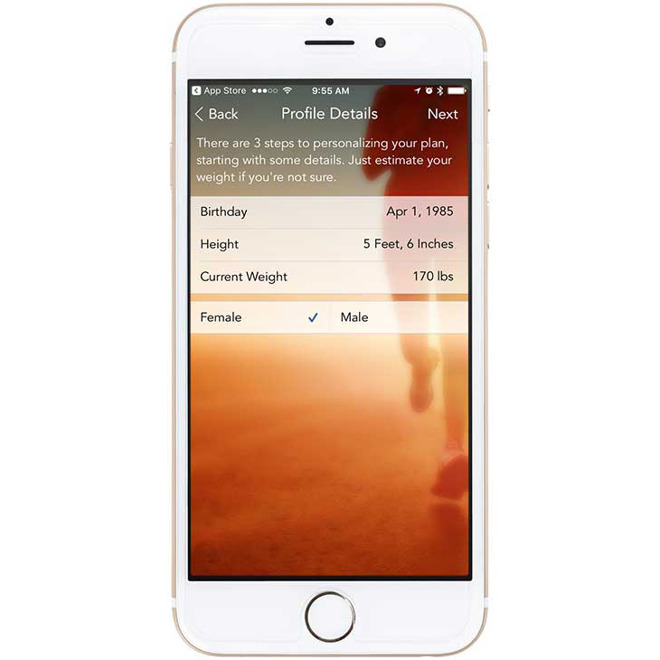 LoseIt! is no longer sharing health data with Facebook.
Most of the named apps are health and fitness related, some better-known titles being
Lose It!
,
Flo Period & Ovulation Tracker
, and
BetterMen: Workout Trainer
. Also implicated though are two real estate apps,
Trulia
and
Realtor.com
.
One of the letters,
directed
to Facebook CEO Mark Zuckerberg, calls for information about all of the companies that have sent mobile user data through Facebook software in the past three years, according to the
Wall Street Journal
. The missive also asks for the categories of shared data, and a list of New York residents who had their data collected.
All of the requests were sent out by the Department of Financial Services.
The
Journal
exposed the 11 apps in an earlier report, noting that in some cases apps were sharing things like weight, blood pressure, alcohol consumption, menstrual cycles, and even sexual activity, where recorded. At least some of the apps -- like Lose It -- halted data sharing after the newspaper alerted them to it. One developer, BetterMe, simply altered its privacy policy to more accurately disclose practices.
A Facebook spokeswoman said that the company is reviewing its letter, and insisted that it maintains strict policies.
"It's common for developers to share information with a wide range of platforms for advertising and analytics," the spokeswoman explained. "We require the other app developers to be clear with their users about the information they are sharing with us, and we prohibit app developers from sending us sensitive data. We also take steps to detect and remove data that should not be shared with us."
In reality though Facebook has been embroiled in a range of privacy scandals during the past year, such as ones involving two of its own apps -- Onavo Protect and Facebook Research -- which
landed it in hot water with Apple
. Another is Cambridge Analytica, which Facebook found to be harvesting data without user consent for the sake of building voter profiles. The practice was discovered and shut down in 2015, but only
made public
a year ago, triggering investigations in both the U.S. and the U.K.
Facebook and the U.S. Federal Trade Commission are now negotiating a fine that could cost the former
billions of dollars
. Analytica clients included the 2016 Presidential campaigns of Donald Trump and Ted Cruz, and Mexico's Institutional Revolutionary Party.