Supposed 'AirPods 2' ad leak offers fleeting glimpse at next-generation device [u: fake]
A pair of purportedly leaked Apple commercials for an as-yet-unannounced "AirPods 2" product surfaced on Wednesday, though the videos fail to reveal new features or capabilities like onboard Siri support.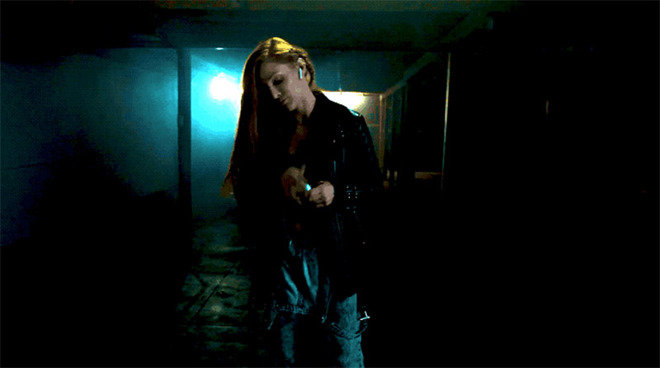 Screenshot from supposed 'AirPods 2' ad. | Source: MacRumors
According to
MacRumors
, the two clips are claimed to be
marketing videos
for Apple's hotly anticipated AirPods follow-up. After viewing both ads, which are said to be accomplished in Apple's signature style, the publication believes the leak is legitimate.
Like other Apple ads featuring new devices, the "AirPods 2" spots focus less on hardware as they do aesthetics, in this case akin to older iPod ads. As such, a clear picture of the supposed next-generation earbuds model is -- quite literally -- unavailable.
Both videos feature a woman who takes a pair of AirPods out of their case, inserts them in her ears and commences to dance in a dark room, her pitch black silhouette contrasted by a colorful laser light show.
From its brief appearance, the AirPods in the purported ads share a design with the current-generation version, suggesting the device is physically identical to existing hardware. The device appears to be white, though a definitive determination cannot be made from screenshots provided.
Apple is widely expected to launch an "AirPods 2" model this year, though rumors surrounding the device have run rampant. Previous reports claim the earbuds will
launch in spring
with improved health features, a new black color option and improved
surface texture
. Others suggest Apple will release a promised
wireless charging case
before launching a second-generation AirPods variant this fall.
Apple itself seemingly outed a major "AirPods 2" feature in a
recent iOS beta
that included a "Hey Siri" setup screen for AirPods. Currently, Apple's virtual assistant can be triggered remotely using AirPods gestures, but the beta suggests Siri will be built into a future model for native interactions.
Update:
The ad appears to be a fake.