Review: Gresso titanium iPhone cases offer a luxury experience and protection with a price...
Posted:
in iPhone
edited January 2021
Gresso's hefty Magnum titanium iPhone cases are as protective and unique as they are expensive which makes them a tough sell for the average consumer, but they sure do look great.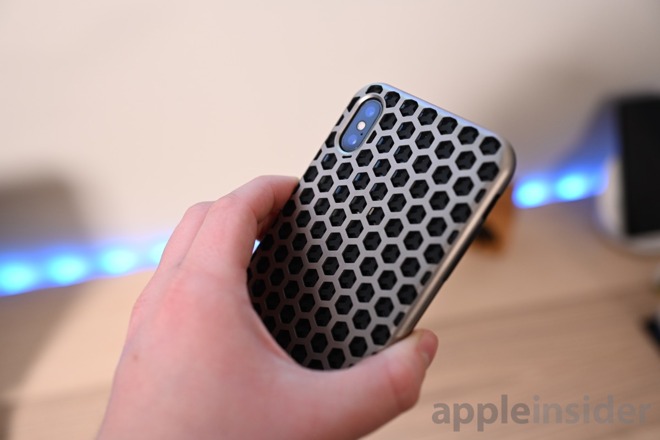 Gresso titanium case
Let's get this out of the way right at the get-go -- the Gresso Magnum collection of cases is not cheap. They aim to be the luxury side of a market that skews largely towards the low-cost models.
A luxury experience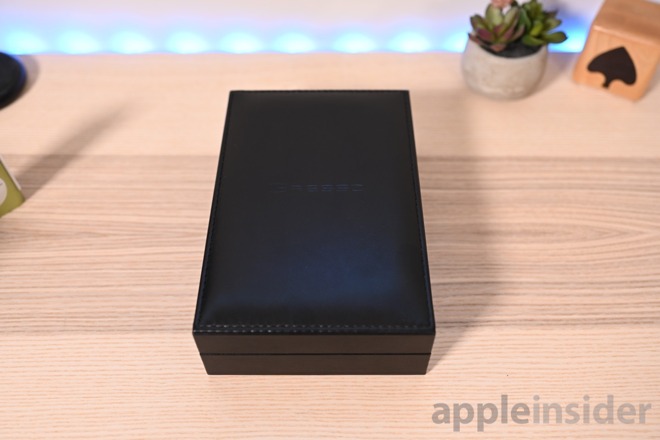 Gresso titanium case
With Gresso, not unlike Apple, it is not just about the product but the experience as well. Each case comes in a matte black box that holds what we can only assume is the nicest packaging ever for a case.
The packaging is a leather-wrapped wood box that is padded on the top and feels soft to the touch. Glossy silver hinges and guides let the top to swing open, revealing the case within. There are so many small details just in the packaging such as the pillowed interior, magnetic closure, and top accent stitching. The box is so nice, we aren't sure what one does with the box after buying one of the cases, other than perhaps using it put the phone in when reselling to up the second-hand market value.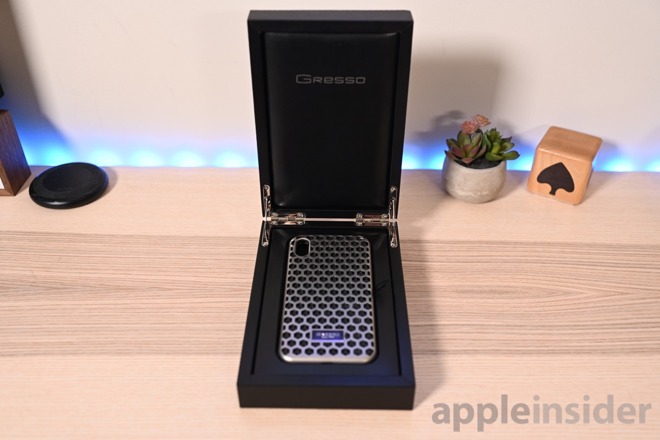 Gresso titanium case inside the box
The case comes forth easily thanks to a ribbon protruding from the right side which carefully dislodges it from its home.
Meticulously crafted
Each Gresso Magnum titanium case is crafted out of a single plate of titanium that is both lightweight and exceedingly strong. We've seen plastic, leather, and other cases that offer less protection weigh more.
There are primarily two distinct styles available. Either a solid brushed back, or a pattern CNC cut from it. Both are stunning and offer adequate protection.
As titanium is naturally silver/grey, the black color is achieved through physical vapor deposition, commonly known as PVD. In this process, the case is placed in a vacuum chamber along with a sample of the plating material. This plating material is then heated, before it condenses onto the case, giving it its dark color. This is a commonly used process though isn't as strong or wear resistant as Apple's DLC process used to color their stainless steel Apple Watch link band.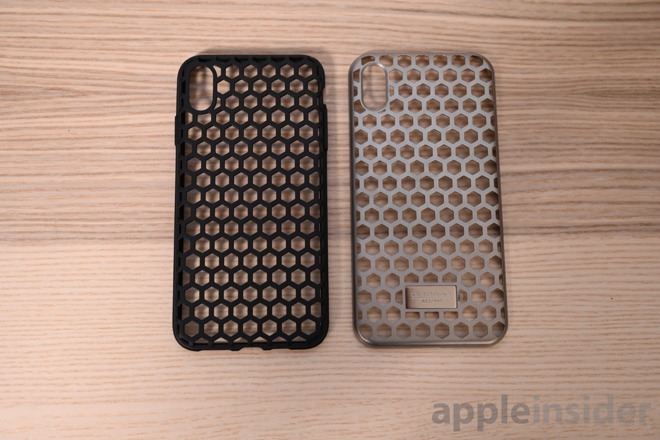 Gresso TPU bumper (left) and titanium shell (right)
Within the titanium outer piece is an inner TPU bumper. This adds additional shock protection to the case when dropped. According to Gresso, these cases are able to withstand drops from up to 30 feet and loads of 550 pounds. In the real world, that won't necessarily mean as much because phones are rarely that high and can still get a screen crack if hitting any sort of edge or debris.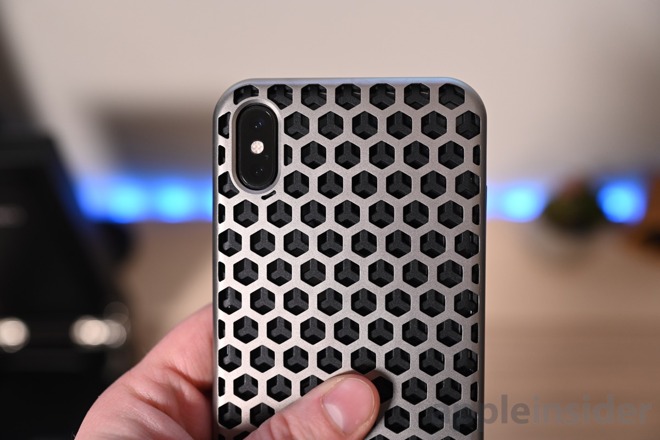 Gresso titanium case combined pattern
The TPU bumper has some style of its own, with a repetitive hexagon pattern across the back. On the solid-back case, this isn't seen. On the patterned case, the hexagons overlap creating a new pattern with some depth. It looks great, though debris does get trapped in there from time to time.
It takes Gresso more than eight hours to make each titanium piece, and that shows.
What its like to use a titanium case
We've toted around iPhone XS Max in Gresso's titanium case for some time now, and it has us torn on exactly how we feel about it.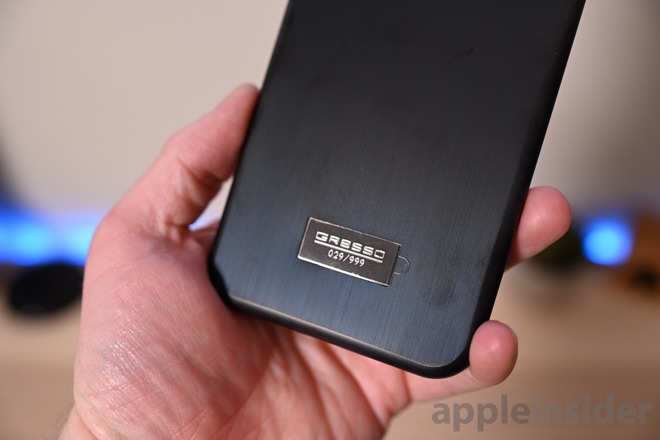 Gresso titanium cases are individually numbered
On the negative, the frigid northeastern winters make this case particularly hard to hold bare-handed in the low temperatures. The titanium draws any heat from our hands and makes wearing gloves that much more of a must.
Flip things over, we've a ton of positives. These cases look amazing and we can't count the number of people who wanted to see it, touch it, or hold it. They clearly look the part of luxury and we've enjoyed sporting it around town.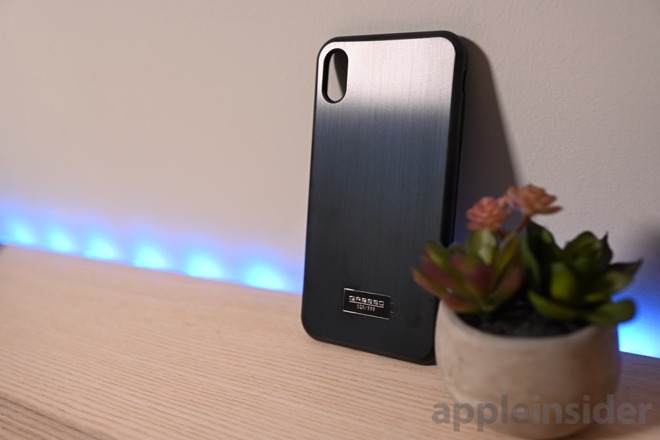 Gresso titanium black solid case
We also dropped our phone at least once, and the titanium and lip around the front completely protected our phone without even a scuff on the case itself.
There no spinning this -- at near $600 few, if any of you, will see the point in dropping that much coin on a case for a phone that will get replaced in a year or two. The luxury market is often overlooked though, with few alternatives. We end up with modified iPhones such as the
Tesla iPhone from Caviar
that makes less sense than the functional cases from Gresso.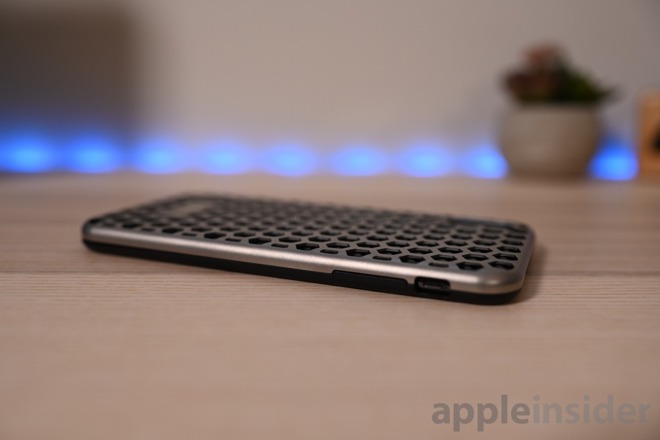 Gresso titanium case side view
When rating the Gresso Magnum titanium cases, our only knock is the outlandish price. That price looks more tolerable than the thousands laid out for a gold-plated solar iPhone.
Rating: 4.5 out of 5, as long as you leave the cost out of the equation.
Where to buy
Pick up any of the Gresso Magnum titanium cases for the
iPhone X
,
iPhone XS
, or the
iPhone XS Max
in black or grey with a solid or patterned back. Each runs just shy of $600.