Apple Watch forecast to hit 27.5 percent of all smartwatches by 2023
The Apple Watch has become so popular as a wearable that it could account for 27.5 percent of all smartwatches of any kind in 2023, research firm IDC argued on Monday.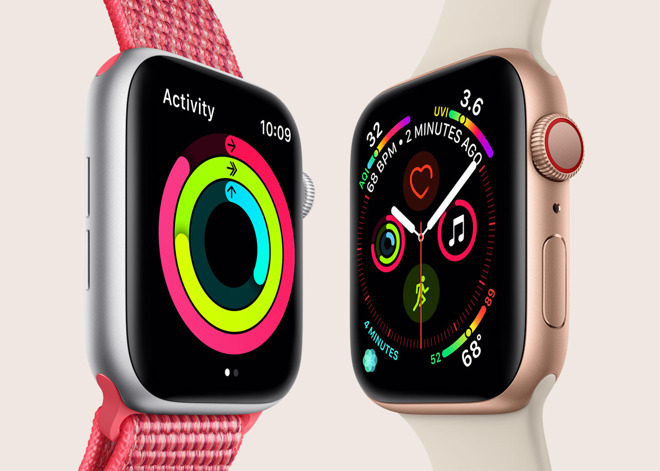 "Smartwatches from Apple will undoubtedly lead the way and despite increasing competition from watches running forked versions of Android as well as Wear OS, WatchOS will account for 27.5 percent of all watches in 2023," it said in a
report
. "Other than smartwatches, hybrid watches and simpler kids' watches will also continue to grow albeit at a much slower pace."
The firm didn't elaborate on the Apple figure, but predicted that the overall wearables market will grow 15.3 percent by the end of 2019 to reach 198.5 million units, and hit 279 million units in 2023, with watches representing 47.1 percent of that number. Apple's share would be approximately 36.1 million.
Apple doesn't officially disclose Watch figures, instead wrapping units and revenue into wider categories. That's forced analysts to turn to other sources for data such as retailers.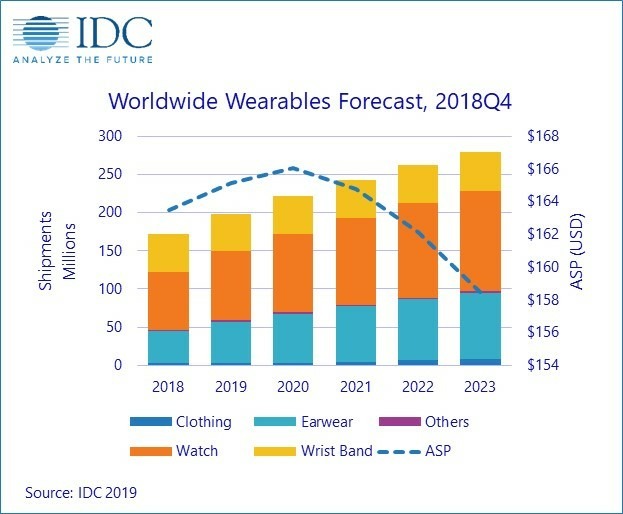 The IDC report mentions other wearable categories like "hearables," clothing, and fitness trackers, but doesn't make reference to augmented reality glasses and headsets. That could skew Apple forecasts, since the company is believed to be
working on AR glasses
that could ship as soon as 2020. Such a product could easily eliminate the need for an Apple Watch, overlaying info directly in front of a person's vision.