Apple refreshes Apple Watch band & iPhone case offerings with new colors for Spring
With Spring on the horizon, Apple has released a refreshed line of cases and bands with several new color options.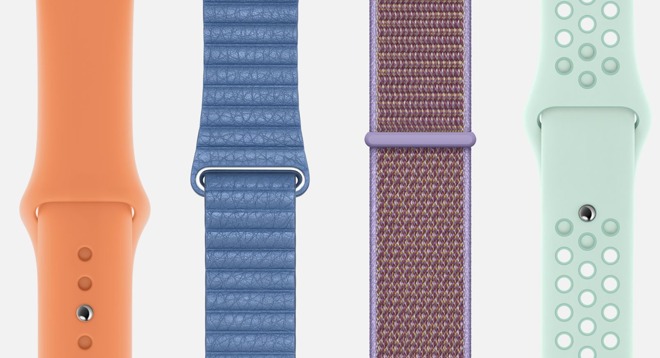 Spring watch band colors
While updating the store today with the second generation AirPods, Apple also took the opportunity to refresh its offerings with new Spring colors of Apple Watch bands and iPhone cases. The new hues are all vivid and colorful to celebrate the impending arrival of warm weather in the U.S.
For the Apple Watch, Apple's Sport Band is newly available in Spearmint (green), Delft Blue, and Papaya (orange). The Nike Sport band has stylish new Black/Hyper Grape, Spruce Fog/Vintage Lichen, and Teal/Tropical Twist colorways. Leather Loop can now be picked up in Spruce Fog, Hyper Grape, Summit White, Teal Tint, and Black.
The leather bands were updated too. Leather Loop is now available in Sunset and Cornflower while the modern buckle comes in Cornflower, Sunset, and Lilac. The Hermes Double Tour is also updated with several new colors.
As new bands come in, old ones go out. Several older colorways have been discontinued to make room for the fresh styles.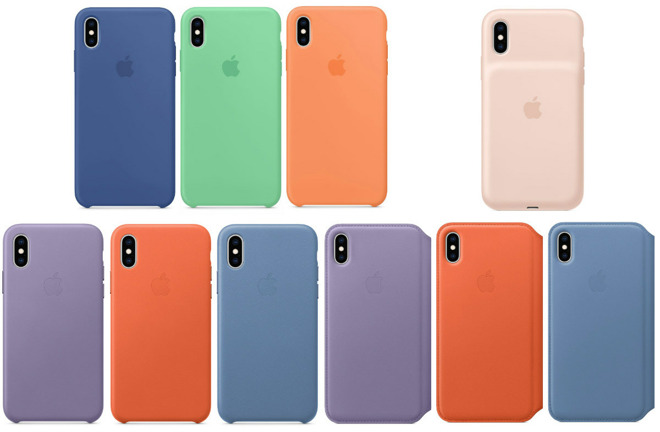 Updated iPhone Spring colors
For iPhone, there is an updated version of the Smart Battery case for the XS in pink sand.
Standard silicone cases now show up in Spearmint, Papaya, and Delft Blue. Leather cases too borrow from the Apple Watch bands coming in Cornflower, Sunset, and Lilac.
The
cases
and
bands
are available through Apple now, before hitting other retailers and stores by next week.