Apple profiles dance choreographer Hope Boykin to promote AirPods
Apple on Tuesday published a marketing profile of New York-based dance choreographer Hope Boykin, looking to sell AirPods as more than a convenient pair of wireless earbuds.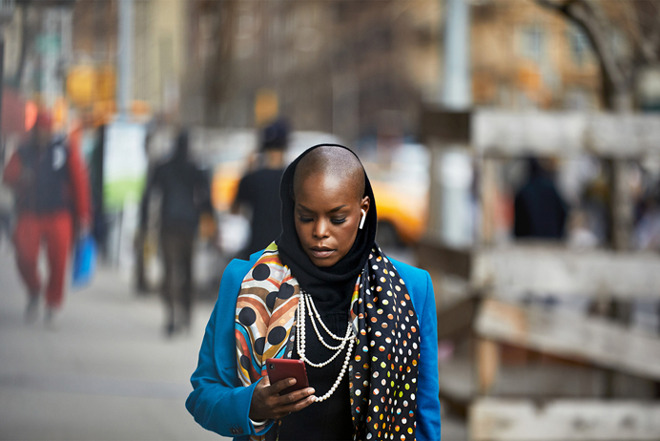 Boykin rejoined the Alvin Ailey American Dance Theater this month after an ankle injury, and wears her AirPods during walks, subway rides, physical therapy and even some of her dance work, the
profile
claims. This includes choreographing a March 15 Andra Day performance -- Day, notably, has been featured in
Apple ads
and on Beats 1 radio.
"I can turn and jump and leap, and they do not come out of my ear," Boykin said in one quote. "You are untethered, but you're still free."
Apple was also eager to highlight related products, calling attention to Boykin's use of iPhones and an iPhone-connected DJI Osmo camera to record rehearsals, even Final Cut Pro for editing personal art videos.
"I have my AirPods in so I can make sure my work sounds the way it should sound," Boykin said.
Thematically the profile fits in with Apple's frequent claim that it's "at the intersection of technology and the liberal arts." In this case however it's more likely concerned with selling its just-launched
second-generation AirPods
, which sport a new H1 chip enabling faster connections, "Hey Siri" commands, and better power efficiency. They're also compatible with an optional Wireless Charging Case.