Apple crime blotter: 'virtual kidnapping,' Floridians warned about iCloud scam, movie mone...
Apple iPhone and iCloud-related scams, Texas seeks to ban lewd unsolicited AirDrops, money printed for motion pictures used to buy an iPhone, iPads pinched from a children's hospital ward, and a dubious iPhone theft in a New Orleans hotel, all on the Apple crime roundup.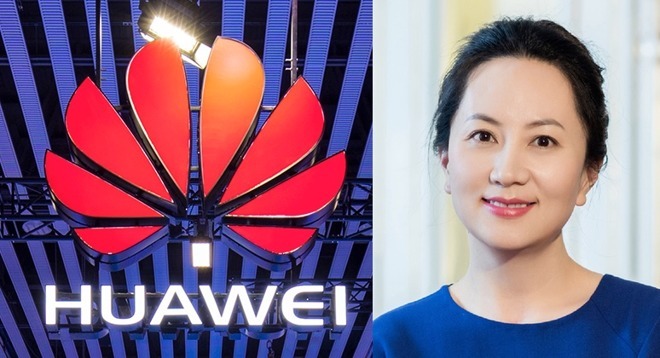 Meng Wanzhou, CFO of Huawei
The latest in an occasional
AppleInsider
series, on the latest in Apple-related crime:
Man pleads guilty to hacking Apple accounts of athletes, rappers
A Georgia man pled guilty Thursday to federal charges that he hacked into the Apple accounts of several professional athletes and celebrities, the U.S. Attorney for the Northern District of Georgia
announced on Friday
.
Kwamaine Jerell Ford, 27, used a phishing scheme to get wealthy athletes and entertainers to provide him their Apple account passwords, which he used to steal both personal information and credit card numbers. He then used the latter for thousand-dollar spending sprees. None of those who had their Apple IDs stolen have been named publicly.
Huawei CFO was arrested with Apple products
You may have heard of celebrities getting caught using or tweeting from iPhones despite their endorsement deals with Apple competitors. The chief financial officer of Huawei recently did them one better.
When Meng Wanzhou, the CFO of the Chinese manufacturer, was arrested in Canada last December for wire fraud and violating sanctions on Iran,
she had a MacBook Air, an iPad Pro, and an iPhone 7 Plus
in her possession. The company not long earlier had demoted two employees for tweeting on Huawai's official account from iPhones.
Man and woman in Wisconsin arrested in iPhone fraud scheme
A man and woman in the Kenosha/Racine area of Wisconsin have accused of using fake customer accounts to
fraudulently order 30 iPhones
from the Boost Mobile store where the woman worked. According to the
Racine County Eye
, both face charges of theft-false representation and fraudulent writings.
Eight Apple Pencils stolen from Greenwich Apple Store
A theft was reported at the Apple Store in Greenwich, Conn.
Eight Apple Pencils were taken
, per the
Greenwich Time
.
Florida man bought woman's iPhone with "movie money"
A 19-year-old man in South Florida has been arrested after police say he
attempted to use counterfeit money to buy an iPhone
from a woman in a Letgo transaction. According to
CBS 12
, the man paid for the phone with what appeared to be five $100 bills, but upon closer inspection those bills were inscribed with the phrase "for motion picture use only."
The man, who police say had pulled off the scam before, was charged with grand theft, uttering a forgery, and possession of a counterfeit paying instrument.
iPhone, expensive watch stolen from man in New Orleans hotel
A man in New Orleans fell asleep in his hotel room, and when he woke up
his iPhone, $1,000 in cash, and Audemars Piguet watch
were missing. According to
KATC
, the man said he invited a woman up to his hotel room at 3 in the morning, "he and the subject talked for a short time before he fell asleep," and the items were gone when he woke up.
Texas proposes banning unsolicited lewd photos
Texas is
weighing legislation
to ban unsolicited sharing of explicit photos, which sometimes happens via the AirDrop feature, as well as through dating apps. According to
Texas Monthly
, the bill would make sending unsolicited nude photos a Class C misdemeanor, although questions have been raised about how enforcement would work for such a ban.
Florida residents warned of iCloud scam
Police in Florida are warning of
a familiar scam involving spoofed Apple Store phone numbers
and iCloud. According to the
News Press
, targets receive phone calls from the actual number of an Apple Store in Miami Beach, in which a robotic voice claims that the user's iCloud account had been compromised. They are then told to press one to get in touch with an "Apple customer service agent."
'Virtual kidnapping' scam claims caller has daughter's iPhone
The FBI is warning Americans of
a scam called "virtual kidnapping,"
in which the scammer spoofs a phone call from the iPhone of the person's daughter and claims to have kidnapped them. According to the
Indianapolis Star
, one recent attempt at the scheme fell apart when the person the scammers called turned out to be a private investigator. That man, Mark Walker, was immediately suspicious that the "kidnappers" only asked for $1,000.
Donated iPads stolen from hospital's children's ward
The CEO of Milton Keynes Hospital in the U.K. has expressed despair
because several iPads donated to the hospital's children's ward
have been stolen. According to
MKFM
, a Twitter user posted a sign at the hospital stating "apologies that these iPads, which were donated to us, are no longer available for your use. This is sadly because they have been stolen from the department."
Man accused of stealing six iPhones from Sprint store
A man in Bowie, Md., was arrested this week for his part in the theft of six iPhone XR devices from an area Sprint store. According to the
Carroll County Times
,
the phones were stolen from a shipping box
, and were valued at $4,599.84.
Have an Apple-related crime story for us? Email
AppleInsider
and
tell us about it!