Apple's Clips app updates with camcorder filter, new graphics & sharing options
Posted:
in iPhone
edited April 2019
Apple on Tuesday updated Clips -- its Snapchat-like iOS video recorder -- with a new camcorder filter, plus extra posters, stickers, Live Titles, and sharing options.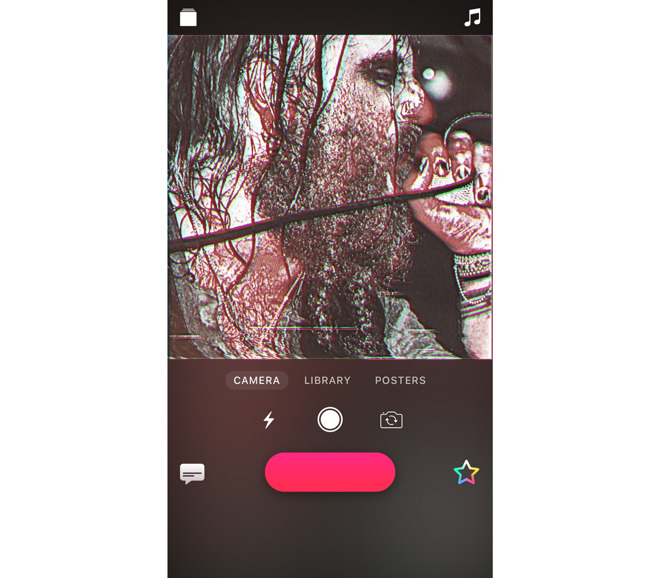 Added share extensions let users send projects via email or AirDrop, upload to cloud storage, or alternately save them using the native iOS Files app. ClassKit compatibility means students can share video work by way of the
Schoolwork
app for iPads.
The eight new posters include solid backgrounds, an animated globe, and "vintage" designs, among them a blue camcorder screen to match the new filter. The extra stickers have 8-bit and 3D themes.
Music can now be imported from GarageBand and other music creation tools, and projects can be duplicated and renamed for creating alternate versions.
Clips
is a free download and runs on iPhones and iPads with iOS 11.1 or later.
Clips was first launched in
April 2017
. It was one of Apple's first 64-bit only apps, preventing it from running on devices like the iPhone 5. Apple began requiring 64-bit compatibility later that year with iOS 11.
In fact the company had already been discouraging 32-bit apps in iOS 10, at first saying they could slow down devices, then outright warning people that they wouldn't work in a future iOS update.