Yamaha to deliver AirPlay 2 support to 14 home audio products in April
The audio arm of Japanese conglomerate Yamaha on Monday announced upcoming integration with Apple's AirPlay 2, saying 14 products will support the streaming protocol as part of a software update later this month.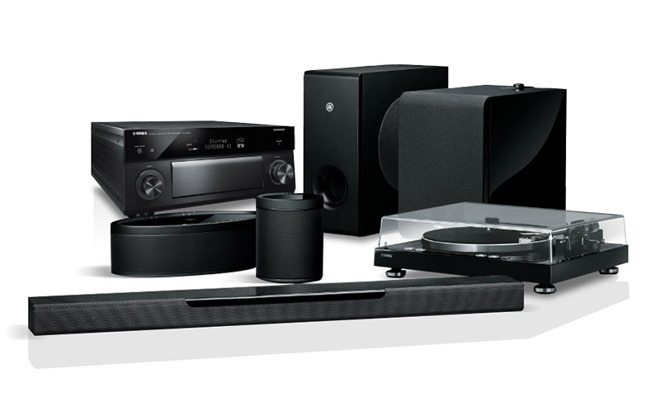 In a press release, Yamaha says a range of wireless speakers, AV receivers and a sound bar will gain
AirPlay 2 compatibility
with a firmware update due for release in late April.
The company's
MusicCast 20
and
MusicCast 50
wireless speakers,
MusicCast BAR 400 sound bar
,
RX-A 80 Series AV receivers
,
RX-V 85 Series AV receivers
,
RX-S602 slimline AV receiver
, ATS-4080 sound bar, TSR-7850 AV receiver,
CX-A5200 AV preamp/processor
and XDA-QS5400 MusicCast Multi-Room Streaming Amplifier are set to receive the upgrade. Yamaha's
MusicCast VINYL 500 turntable
will net AirPlay 2 capabilities in the second half of 2019, according to the release.
Yamaha on AirPlay 2 support:
Support for Apple AirPlay 2, adding the ability to stream Apple Music and other streaming services from your iPhone, iPad, HomePod and Mac to multiple Yamaha devices and other AirPlay 2-enabled speakers - simultaneously, perfectly in sync and throughout your home. And, with Siri on your iPhone, iPad, HomePod and AirPods, you can control what's playing in every part of your home with just your voice.
In addition to AirPlay 2, Yamaha's pending firmware update will bring Qobuz high-res streaming services and Spotify Connect for free accounts to the hardware listed above.
Yamaha also said an April 16 update to its MusicCast app will deliver Actions on Google support to all MusicCast models released since 2015. The new integration allows users to issue voice commands to MusicCast hardware via Google Home, Android or iOS devices.