Two new AirPods models, one with new design, coming in 2019 & 2020 says Ming-Chi Kuo
Apple analyst Ming-Chi Kuo is predicting two new AirPods models to ship at the end of 2019 or in the beginning of 2020, solidifying Apple's lead in the marketplace.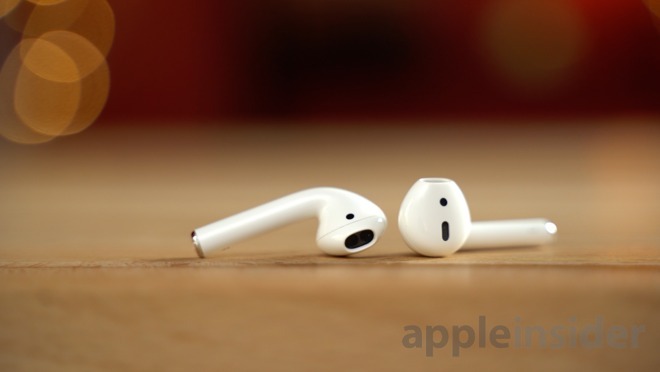 One model predicted by
Ming-Chi Kuo
is expected to have an all-new form-factor at a higher price. The second model is expected to be the same as the present in both design and cost.
The biggest changes beyond a possible external design shift are predicted to be in manufacturing. Apple is said to be shifting to a new SiP design to improve assembly yields, save internal space, and cut costs.
As a result of the changes, Kuo says that Apple will sell 52 million units in 2019, and between 75 million and 85 million in 2020.
The remainder of the report seen by
AppleInsider
focuses on what suppliers are expected to benefit and be hurt by Apple's shift. Apple supplier Unitech is expected to be hurt by the manufacturing shift, with Amkor, Luxshare, and Goertek -- all existing suppliers and manufacturers -- gleaning the majority of the component and assembly orders.
Earlier on Wednesday
, sources predicted that a new AirPods model would incorporate noise cancellation technology. Impact on the battery could be offset by Apple using the manufacturing process improvement to save space internally to to fit extra battery capacity.
This new report from Kuo doesn't mention health monitoring features coming. The AirPods have been long-rumored to get
extra health features
, however they may be planned for some later generation.