Eric Schmidt not seeking re-election to Alphabet's board of directors
Long-time Google board member, and three-year Apple board member Eric Schmidt won't be on Alphabet's board of directors after his term expires on June 19, 2019.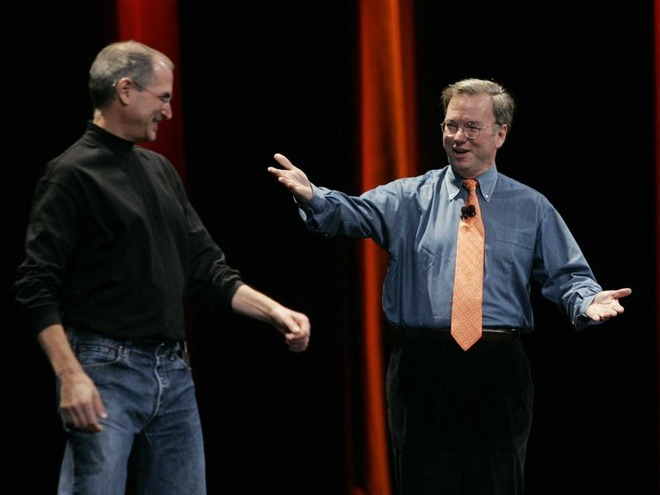 The news about Schmidt's departure from the board comes in parallel to new appointee Robin L. Washington being named to the board of directors for the company. Alphabet marked the departure
in a press release
.
After over 18 years on the Board, Eric Schmidt is not seeking re-election at the expiration of his current term on June 19, 2019. He will continue as a technical advisor to Alphabet. Eric has served as a member of the Board since March 2001. He was Google's Chief Executive Officer from July 2001 to April 2011, and its Executive Chairman from April 2011 until January 2018.
Schmidt has a history with Apple, having served on Apple's board from August 2006 to August 2009.
"Eric has been an excellent Board member for Apple, investing his valuable time, talent, passion and wisdom to help make Apple successful," said CEO Steve Jobs at the time. "Unfortunately, as Google enters more of Apple's core businesses, with Android and now Chrome OS, Eric's effectiveness as an Apple Board member will be significantly diminished, since he will have to recuse himself from even larger portions of our meetings due to potential conflicts of interest. Therefore, we have mutually decided that now is the right time for Eric to resign his position on Apple's Board."
At the time, Both Google and Apple were under investigation by the US Federal Trade Commission about antitrust matters,
forbidding "interlocking directorates"
where directors served on the boards of competing companies. The matter was ultimately dropped by the FTC, presumably because of Schmidt's departure.
The departure was played up as hostile, but Jobs and Schmidt were
seen in 2010
chatting over coffee about unspecified internet content matters, before departing for a more private locale.
Other accounts suggest
that the matter discussed was Google stealing aspects of iOS for Android, despite the external amicability.
For Schmidt's part, he had nothing but positive things to say about his tenure with Apple.
"I, as a former board member, have a special spot for Apple in my heart," Schmidt said in a Google earnings conference call
in January 2010
. "But I will tell you Apple is a very well run company. They have a lot of very good stuff coming. We have a couple of very good partnerships with them, and we also compete with them in a couple of areas. My guess is that is a pretty stable situation for awhile."