Tim Cook says that Apple has bought 20 to 25 companies in the last six months
Apple is now typically buying a company every two to three weeks, CEO Tim Cook said in an interview during Berkshire Hathaway's annual shareholder meeting this weekend.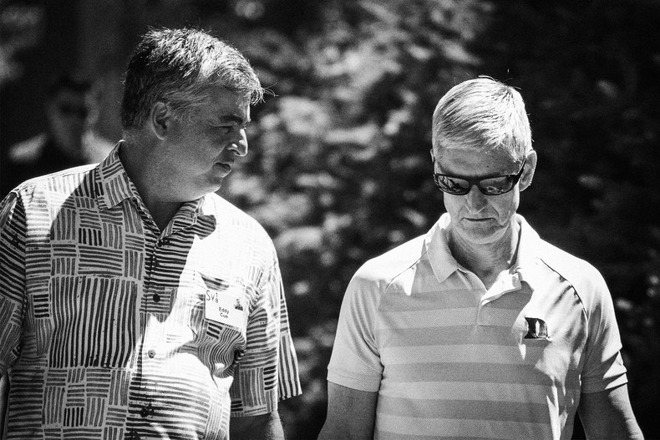 In the last six months alone Apple has snapped up 20 to 25 businesses, Cook told
CNBC
. These aren't usually announced, the executive explained, because they're
often small firms
and Apple is "primarily looking for talent and intellectual property."
After spending on projects like its
$1 billion secondary campus in Austin
the company looks for targets of opportunity, Cook continued.
"If we have money left over, we look to see what else we [can] do," he commented. "We acquire everything that we need that can fit and has a strategic purpose to it. And so we acquire a company on average, every two to three weeks."
Some recent small-scale takeovers include
backend startup Stamplay
and
machine learning outfit Laserlike
. Other areas of interest include
augmented reality
and
Apple Music content
.
Analysts and investors have sometimes pushed Apple to use its cash reserves -- now topping $225.4 billion -- to buy out large corporations, even rivals like Netflix or Tesla. It hasn't made any such purchase since 2014, when it spent $3 billion on
buying Beats
to lay the groundwork for Apple Music and future audio gear.
Its last major purchase was Texture, announced during SXSW 2018, for which it allegedly
paid at least $485 million
. That service formed the basis for Apple News+, which lets people read a collection of magazines and newspapers for a flat monthly fee.