Chinese iPhone decline slowed in April, buoyed by local smartphone demand
The decline of Chinese iPhone sales slowed in the month of April, UBS said in a Friday investor memo, but that may have been because of improvements in overall smartphone demand in the country.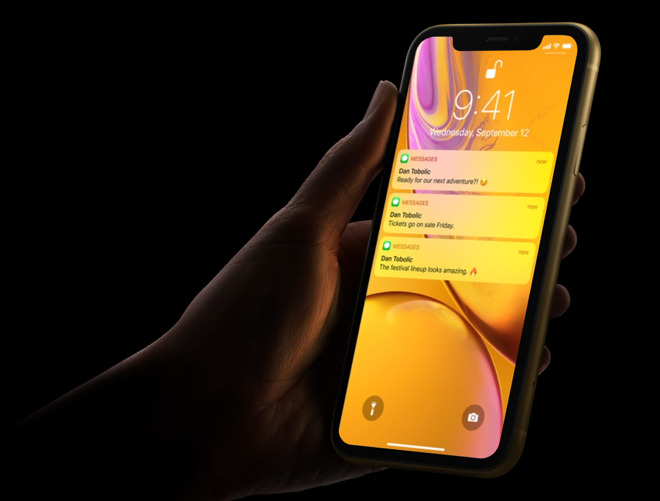 Government smartphone data indicates iPhone sales fell 3% year-over-year in April, a substantial improvement versus the 61% recorded in March, wrote analyst Timothy Arcuri. He linked the change to "overall market strength," pointing out that Chinese smartphone sales rose 6% during the month after declines in 9 out of 10 prior months. Month-to-month the market still did better than Apple, advancing 29% against Apple's 19%.
"This is consistent with CEO [Tim Cook]
commentary on the earnings call
and partially the driver for slightly better revenue guidance," he continued, while warning Apple may have lost further marketshare.
China remains an important revenue driver for Apple, even if it slipped to 16.6% of total revenue in the first half of the company's fiscal 2019, down from 20 percent in fiscal 2018. Equivalent profit figures went from 22% to 19%.
"China obviously remains very important to Apple and will likely be a drag to overall growth in F19, but we think this is reflected in our revenue estimate of down 2.6% in F19," said Arcuri. UBS is issuing Apple stock a "buy" rating with a $235 price target.
The company faces
potential tariffs
in the ongoing U.S.-China trade war. If those do take effect Apple could decide to raise already high iPhone prices, at least until it can move manufacturing outside of China. That, however, might take
several years
to get up to scale.