AirPlay 2 comes to DTS Play-Fi gear, Arcam & McIntosh first supporting brands
Posted:
in iPhone
edited May 2019
Devices compatible with DTS's Play-Fi multi-room wireless audio standard are now beginning to support Apple's AirPlay 2, according to an announcement.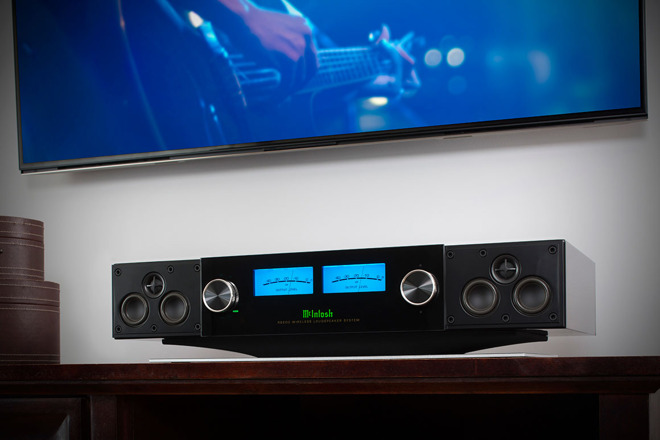 The first two compatible products are the $599
Arcam rPlay
music streamer and the $3,000
McIntosh RS200
wireless loudspeaker, DTS said. More additions are slated for later this year.
AirPlay 2 will allow Play-Fi gear to be controlled via Siri or Apple's Home app, including integration into groups and scenes. DTS noted that Play-Fi was already compatible with Amazon's Alexa voice assistant, meaning that people will be able to switch assistants depending on their smartspeaker setup.
Some other audio makers that make Play-Fi equipment include Audiolab, Dish TV, Klipsch, Onkyo, Pioneer, and Polk.
TV makers
like Samsung
are meanwhile in the process of adding AirPlay 2 for video, setting the stage for services like Apple TV+ and Apple TV Channels.