Apple Developer Academy in Naples opens up 2019 applications
The Apple Developer Academy at the University of Federico II in Naples, Italy has opened up its annual applications, though there are just 400 spots available for a year's worth of free training.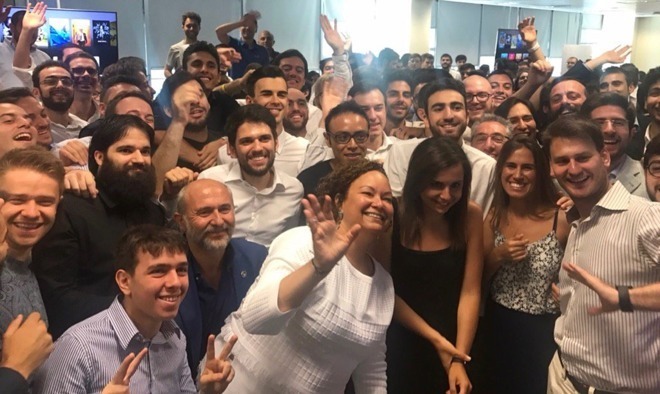 Apple executive Lisa Jackson with some prior graduates.
Applying requires submitting an
online form
, then taking a subsequent aptitude test. Those are scheduled for July 1 in Paris, July 3 in London, and July 5 in Munich. The last step is an interview in London, Munich, Naples, or Paris.
Courses cover topics like coding, design, and startups.
Aside from free training, students get all the hardware and software they need, such as an iPhone and a Mac. They can also take part in an "Enterprise Track" that covers the complete ecosystem surrounding an app launch, for instance security and cloud deployment.
Apple helped found the Developer Academy in 2016. Since then "almost 1,000" students have passed through its doors, the company says. The
current batch
is said to come from 30 countries such as France, Finland, Germany, Hungary, Italy, and the U.K. 35 students are headed to
WWDC 2019
, which begins June 3 in San Jose.