The best iPhone XS and iPhone XS Max battery cases
Posted:
in iPhone
edited August 2020
For a while after the iPhone XS and iPhone XS Max, there were no choices for battery life-extending cases -- but that's all changed. Now, six months after release, what are best battery case options for the pair?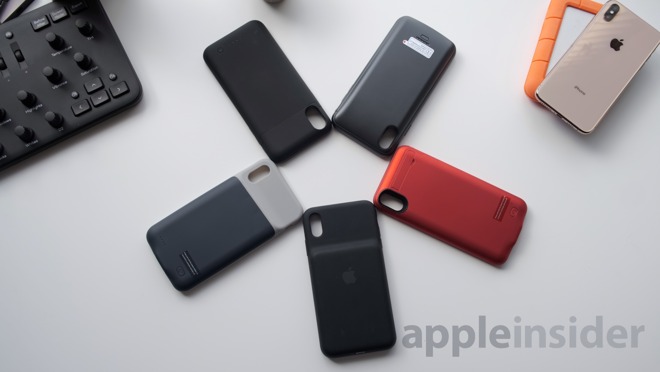 Our top picks for iPhone XS Battery Cases
If you're a heavy iPhone XS Max user, you probably can't last an entire day of usage for whatever reason. We've got very healthy batteries across the
AppleInsider
staff, but it can get a little iffy by 6 P.M. if we're on the road and working away.
So, what's the best battery case for the iPhone XS Max?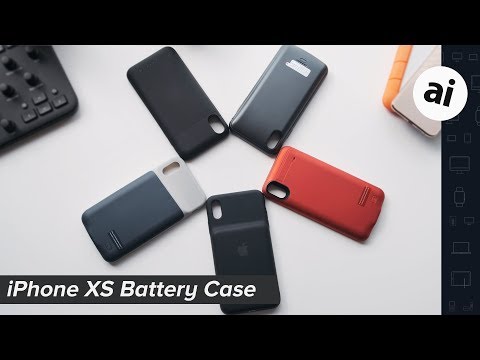 Apple Smart Battery Case
The first recommendation on our list is the official iPhone XS Max battery case from Apple. It's a
$129 battery case
that is made out of the same silicon material as their regular silicone case, but it has this bump in the middle which houses the battery.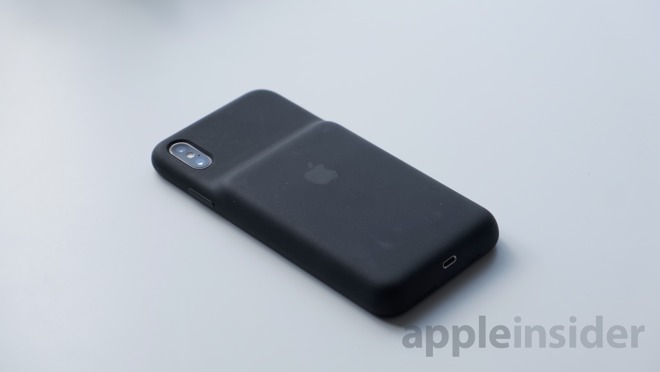 Apple Smart Battery Case
It feels pretty good in the hand, and is balance well, although as you may expect, given that you're strapping a battery to your iPhone, it makes the iPhone feel a little heavier than usual.
It packs a 1369 mAh case and should get you up to 54% more battery. which isn't a lot compared to what third party cases can offer -- but it can charge wirelessly, and it integrates with iOS so you can check the battery life on your iPhone via the Notification Center or your lock screen.
We highly recommend Apple's battery case. But, it's the most expensive coming in at $129.
As you may expect, we get asked to look at lots of cases, and there are some others we like. If you're looking for more affordable options, all of the cases we'll talk about vary between $25 to $45.
SNSOU Smart Battery Case
Yes, we know. It's an off-brand. But, we've been using it for a while, and we think that the $30
SNSOU Smart battery case
boasting packs a huge 6500mAh battery is a good choice.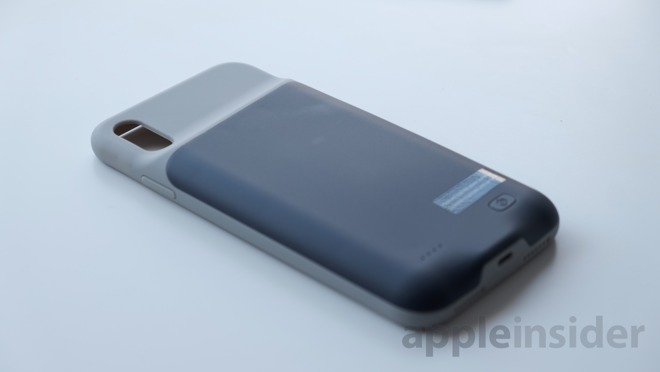 SNSOU Smart Battery Case
It comes in a stylish and soft plastic material, and feels somewhat similar to Apple's own case. It's a relatively slim case versus the other third party cases we'll mention in a moment, and it uses the same Lightning port as your iPhone with support for charge and sync, as well as support for Lightning headphones.
There are LED lights in the back of the case to see how much battery is left, and a button to manually toggle the case on or off. One major downside to this case is that it doesn't have wireless charging capabilities like Apple's own case, but it's rare for third-party battery cases to have this feature at this price point.
If you don't need wireless charging, but you're looking for a really close replica to Apple's own case, but costs a lot less than Apple's smart battery case, this is the best case to go with.
Lonlif Smart Battery Case
Next up we'd recommend the
$40 Lonlif Smart Battery case
which packs a 5000mAh battery and just like the previous case we recommended it uses a Lightning port to charge the case. It also doesn't support wireless charging, and has four LED lights with a button to manually toggle the case on or off.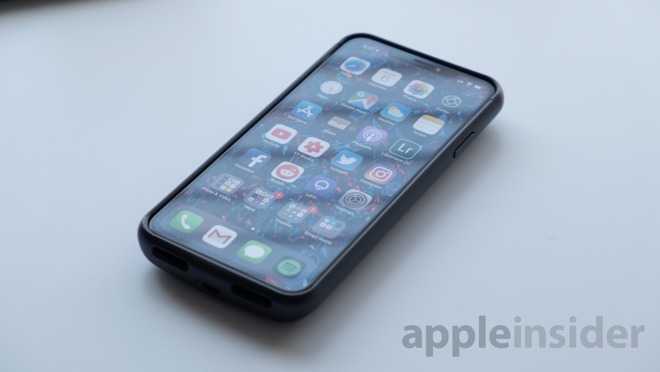 Lonlif Smart Battery Case
This case is supposed to recharge your iPhone XS Max up more than once, with the manufacturer claiming 120% capacity. The big difference between the Lonlif and the SNSOU is the overall design -- instead of a bump in the middle of the case, the entire back of the case is rounded off which makes it a bit more streamlined and feel a bit better in hand.
Like all the other cases in this video, it adds a noticeable bulk and weight, but this feels more balanced than the previous case we mentioned.
Gasopic Smart Battery Case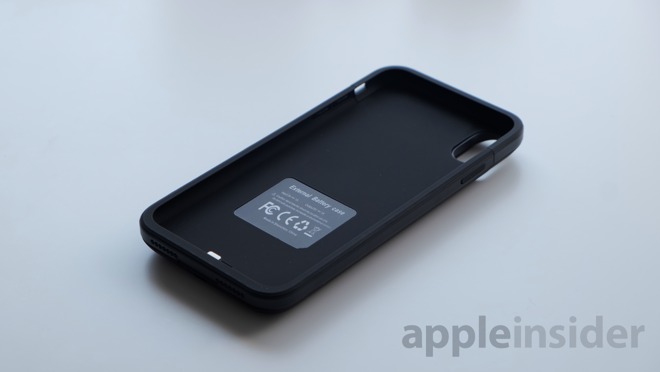 Gasopic Smart Battery Case
Our fourth recommendation is the
$30 Gasopic iPhone XS Max battery case
that packs a 6200mAh battery and like the Lonlif battery case it features a similar two piece design that features a Lightning port, but it's only for charging the battery case and syncing data over to your Mac or PC.
It does have that extra 1200mAh battery which can recharge your iPhone XS Max one and a half times.
FNSON Smart Battery Case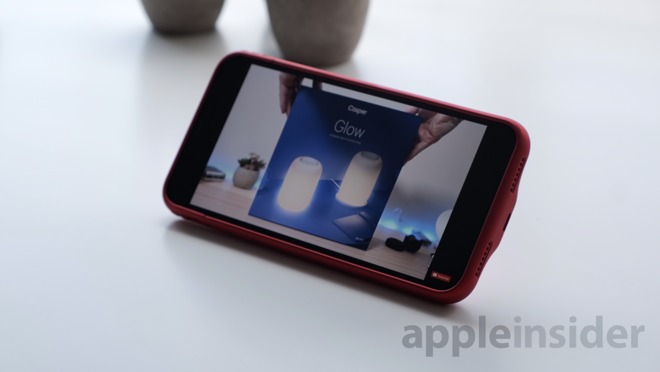 FNSON Smart Battery Case with Kickstand
The last battery case we'd recommend is the
$24 FNSON battery case
for the iPhone XS Max. It packs a 5200mAh battery and charges via Lightning and allows for Lightning headphones, but what sets this apart from the rest is that kickstand in the back so you can watch videos a lot easier when you're on the go or sitting at your desk.