FCC chairman says he'll recommend Sprint & T-Mobile merger
Posted:
in iPhone
edited May 2019
U.S. Federal Communications Commission chairman Ajit Pai said he'll recommend approving a proposed merger between T-Mobile and Sprint, following a series of promises the carriers made for their $26.5 billion deal.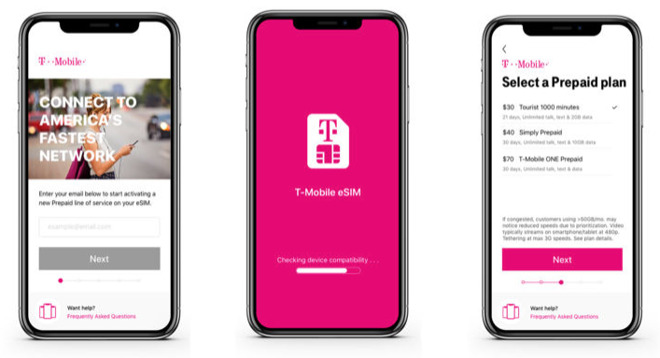 The pair
have agreed to
sell off
Sprint's Boost Mobile prepaid brand, but keep Metro and Virgin Mobile,
Bloomberg
reported. That's presumably to allay competition fears, since the three brands combined would control 42% of the country's prepaid market.
Sprint and T-Mobile have also committed to a three-year expansion of their 5G network, and a block on price hikes while that network is being built. Verizon is already
charging a premium
for 5G mobile access.
The merged entity would see the "Sprint" name disappear under T-Mobile's, and the latter's CEO, John Legere, assume leadership.
The businesses are looking to better challenge the two dominant U.S. carriers, AT&T and Verizon. Critics have worried about a merger further reducing competition and maintaining high prices.
That could still potentially scuttle the deal, which has to be approved by the rest of the FCC
as well as the U.S. Justice Department
. The carriers recently
extended their deadline to July 29
.