Apple Watch ECG app arriving in Canada soon following health regulator's approval
Owners of the Apple Watch Series 4 in Canada could be able to use the ECG app to monitor their heart in the near future, after regulator Health Canada has approved the wearable device's electrocardiogram and irregular rhythm notification features.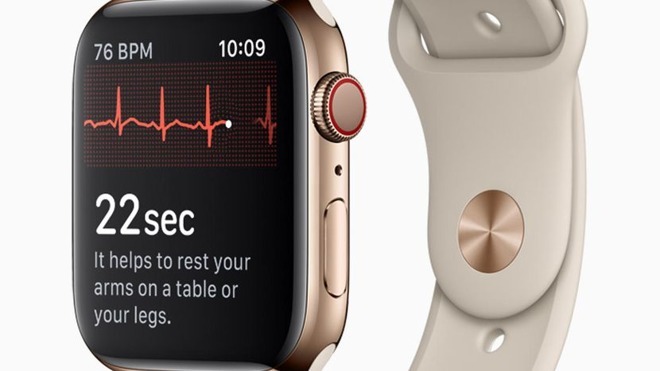 The
ECG app
is arguably the standout feature of the most recent model of Apple Watch, allowing users to quickly record their heart beat via a 30-second electrocardiogram to determine if there are any signs of atrial fibrillation. So far the feature is available to users in the United States as well as Hong Kong and
select European countries
, but may soon be arriving in Canada.
Government agency Health Canada issued two licenses to Apple for two separate but related functions on the Apple Watch on May 16,
reports
iPhoneinCanada
. The listed "first issue" date is likely to have been decided to allow the news of the licenses to be undiscovered until after the long Victoria Day weekend.
License number 102864 relates to the "ECG App," the filing states, while number 102866 is for the "Irregular Rhythm Notification Feature." While the former is specifically meant for the Series 4 version of the Apple Watch, the irregular rhythm notifications are available on earlier models as well, as they do not require the extra hardware needed for a full ECG.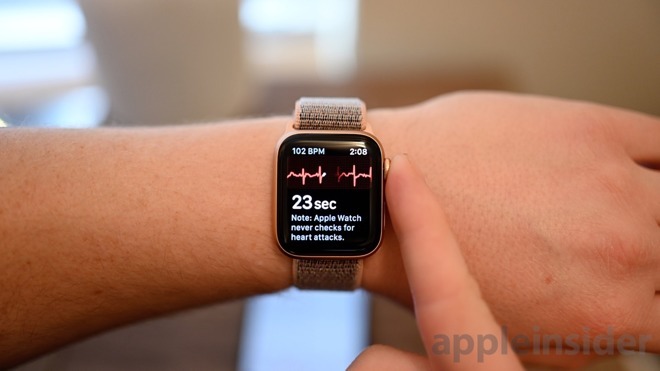 While the licenses mean the features have gained approval for use in Canada, it isn't a sign of imminent availability. Apple has to enable the functions for Canadian users, a process that could take minutes or even weeks.
Apple has reportedly been working with Health Canada to enable ECG support
since September
, though in December the agency advised on Twitter it had "
not received
an application for the Apple Watch Series 4" at all, something that it maintained until March. It is unclear exactly when Apple applied to Health Canada for approval, nor how long the regulator took to approve the features.
Since the launch of the ECG feature in the various markets, it has been credited with
helping save lives
of many users, with the initial notification of atrial fibrillation prompting further investigations with healthcare professionals confirming the diagnosis.