Apple issues iOS 12.3.1 update fixing VoLTE & Messages issues
Apple has issued an unscheduled update for iOS 12.3.1, less than two weeks after the release of iOS 12.3, introducing bug fixes for the iPhone, iPad, and iPod touch relating to Voice over LTE calls and Messages.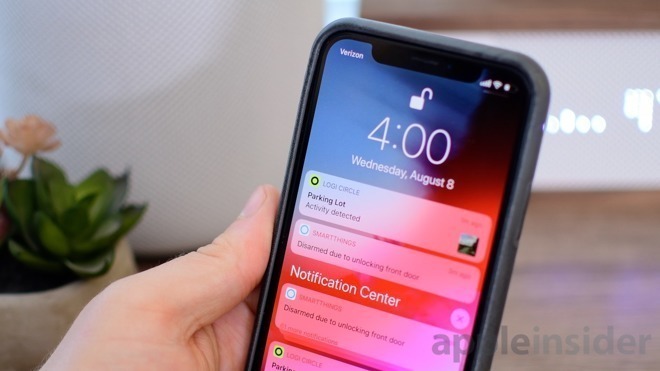 The latest release of iOS, 12.3.1, is relatively minor as it does not include any new features or functions that would usually accompany a more significant update. Shipped on Friday, the latest version arrives just 11 days after iOS 12.3, which shipped on
May 13
.
The new iOS 12.3.1 is build number 16F203, taking over from iOS 12.3, which had a release build number of 16F156.
The update's main changes relates to three bugs in two different areas. First, the patch fixes a problem that could prevent a person from being able to make or receive VoLTE calls on a compatible network.
The other two relate to Messages, including one that could prevent the Filter Unknown Senders option from working, allowing such messages to appear in the conversation list. Lastly, a problem in Messages that stops the Report Junk link from appearing in threads from unknown senders has also been fixed.
For iOS, the update can be installed by going to the Settings app, selecting General then Software Update, selecting the update, and entering the PIN for the device. If automatic updates is enabled, the device will download the update for the user and provide a notification before installing it.
The previous update to iOS 12.3 introduced Apple TV Channels, allowing users to subscribe to different TV networks and video providers, and to share subscriptions with up to six family members using their Apple ID and password. The update also had changes to the Wallet app, largely in preparation for the launch of the
Apple Card
branded credit card in the United States this summer.
Apple is also conducting beta testing on
iOS 12.4
, and is expected to reveal iOS 13 at
WWDC on June 3
.