ICYMI: New Samsung T5 SSD, new Qi wireless chargers & more
We see a lot of Mac and iPhone-compatible gear announcements over any given month, but some just don't make the daily cut. This week saw the release of an updated Samsung T5 USB-C SSD, the Peak Design Travel Tripod, the Spansive Source wireless multi-charger, and the Zens dual wireless charger.

Samsung T5
Samsung T5

Samsung T5 colors
Samsung has refreshed its popular T5 mobile SSD with a pair of new color options. Users can now own them in both Rose Gold and bold Metallic Red aluminum finishes.
It is available
on Amazon
in several different capacities and colors starting at $99 for a 500GB model.
Previously,
AppleInsider took a look
at the ultra-fast Thunderbolt 3 X5.
Peak Design tripod
Peak Design is back with their ninth Kickstarter campaign with the intricately designed Travel Tripod.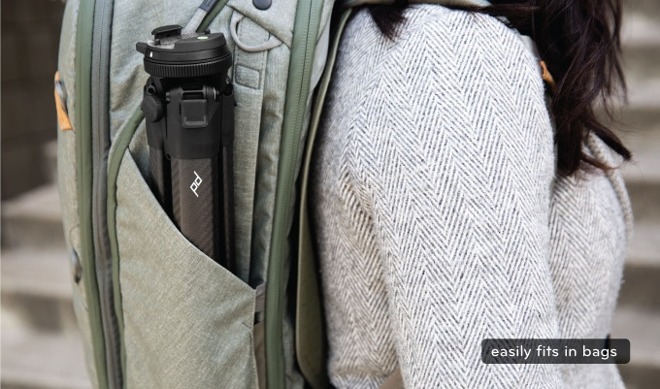 Peak Design Travel Tripod
This tripod was designed from the ground up and has far too many exciting aspects to go over here but the gist of it is that this is a highly portable tripod that collapses and expands in seconds, is immensely versatile, and has countless features that set it apart from nearly all other tripods on the market. The campaign has already surpassed its goal five times over in just a few days.
For mobile iPhoneographers, one particularly useful feature is the hidden iPhone mount that resides in the bottom of the center column. It can be pulled free, mounted on top, and holds your iPhone perfectly to capture that epic shot.
You can back the Travel Tripod
on Kickstarter now
in either aluminum or ultra-lightweight carbon fiber.
If you want to check out any other Peak Design products, head over
to Amazon
for their best-in-class bags, camera straps, and more.
Spansive Source wireless charger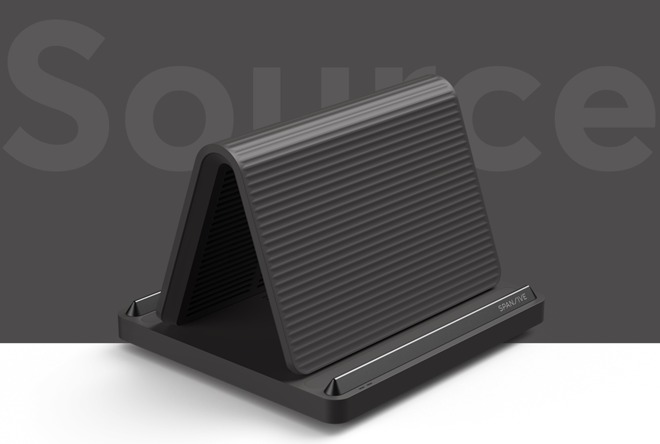 Spansive Source
Spansive is launching a wireless charger that has a similar flagship feature to Apple's ill-fated AirPower charging mat. That is the ability to place your device anywhere on either side of the multi-charger without having to worry about lining it up with specific coils. The charger will then detect the phone and direct the charge towards it.
Up to four devices can be charged simultaneously -- two on each side -- with an additional two devices plugged into the dual USB-A ports. Unfortunately, Spansive made the questionable decision to forgo USB-C here.
Those who use Popsockets or thick OtterBox-style cases are also in luck as the Source charger is capable of charging a phone with up to about a centimeter of space between them. That means you could have a large OtterBox case and a Popsocket and still use Source.
It is
available now
in white or charcoal for $189. Stay tuned for a full review.
Zens wireless charger
We
already reviewed
the Zens dual wireless charger but it is now available in a new colorway. We originally took a look at the charger in black but now it is available in a stylish silver/white color combo.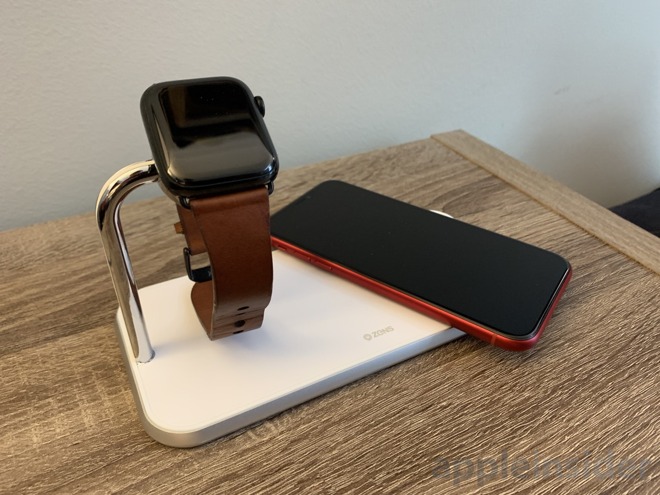 The charging pad along the bottom is a while soft-touch plastic with an anodized aluminum edge around it. A glossy silver post elevates the Apple Watch charging puck just above the unit as a whole.
On our second look of the device, we love the compact nature and fast charging speed though we are sure some may be uncomfortable with the Apple Watch hovering above their phones, making the left charging coil better suited for something like AirPods.
It is also available without the Apple Watch charger
on Amazon for $79.99
.