Australian teen hacker escapes jail term for accessing Apple's corporate network
An Australian teenage hacker who accessed Apple's corporate network and downloaded gigabytes of internal data has been spared a custodial sentence, and has been urged by the court to use his skills for good and not for further criminal behavior.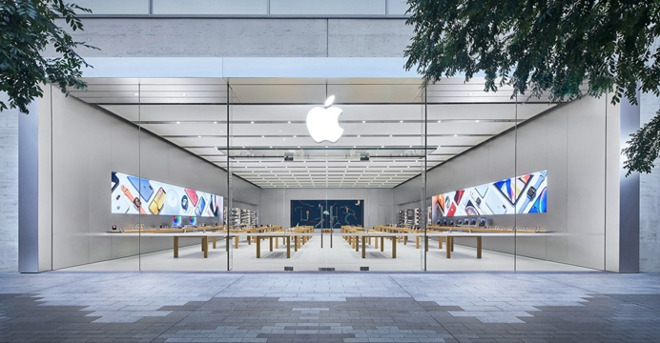 Apple Store in Rundle Place, Adelaide
The hacker, unnamed for legal reasons but based in Adelaide, Australia, pleaded guilty to breaking into Apple's computer systems to download secure files in 2015, with the teen aged just 13 at the time. Now aged 17, the recent hearing at the Adelade Youth Court heard a guilty plea for multiple computer hacking charges.
An accomplice had their own plea hearing in
August 2018
, where they also admitted the charges at a Melbourne court. In that hearing, it was revealed the pair had accessed Apple's systems multiple times and had acquired somewhere in the region of 90 gigabytes of corporate data, which was discovered on their notebook as part of an investigation by law enforcement officials as being in a folder titled "hacky hack hack."
In the latest hearing, the Adelaide teenager was advised to have used a "high level of expertise" to create false credentials to trick Apple's system into thinking he was an employee,
reports
ABC
. Lawyer Mark Twiggs claims his client wasn't aware of how serious his actions were, but thought Apple may offer him a job for proving himself.
"This offending started when my client was 13 years of age, a very young age," Twiggs advised. "He didn't know that this was going to lead to anything other than a job at the end of it, [this] happened in Europe, a similar person got caught, and they ended up getting employed by the company."
The lawyer also called for his client to be spared due to wishing to study cybersecurity and criminology at university, and that a criminal record could impact his future employment. "My client is remorseful," claimed Twiggs.
Magistrate David White elected not to record a conviction for the teenager, but did place them on a $500 bond to be on good behavior for a nine-month period.
"He is clearly someone who is a gifted individual when it comes to information technology," White suggested, continuing "that being said, those who have this advantage of being gifted doesn't give them the right to abuse that gift." White also acknowledged the high regard the teen was at his school, and that he had used his skills in a positive way in the time since committing the crime.
Apple referred
AppleInsider
to a comment it issued last year on the matter.
At Apple, we vigilantly protect our networks and have dedicated teams of information security professionals that work to detect and respond to threats. In this case, our teams discovered the unauthorized access, contained it, and reported the incident to law enforcement.

We regard the data security of our users as one of our greatest responsibilities and want to assure our customers that at no point during this incident was their personal data compromised.