All of the essential gear fit for your next vacation
As you head out on your summer vacation -- or any vacation -- make sure you are prepared. Here is the actual gear that we pack up and take with us whenever we hit the road (or air).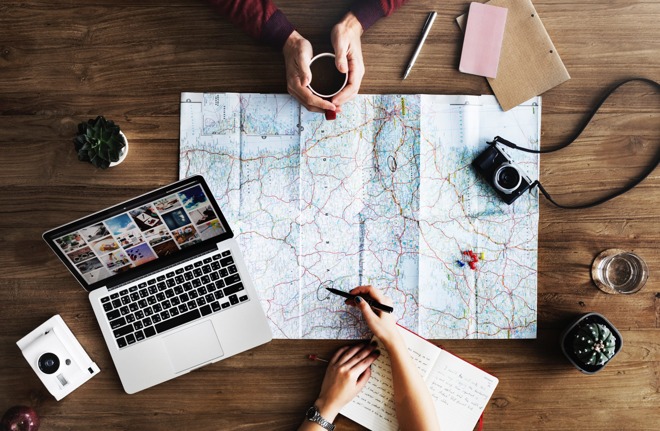 Vacation planning
We all bring tech on vacation. Having just returned from a spring trip, this is the gear that I brought with me -- and recommend -- that got me through a near week-long trip without hiccup.
Zendure SuperTank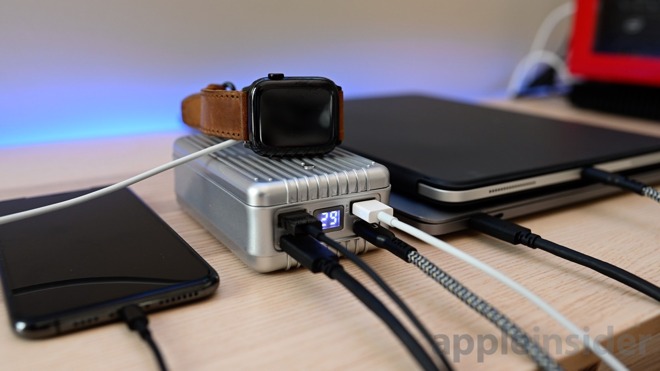 Zendure SuperTank
The first we needed when heading out on our vacation was a reliable battery pack. This was going to be essential when we were in the car, in the air, or wherever we end up. We couldn't guarantee we'd find power so a battery -- and a big one at that -- was crucial.
After our initial review of the Zendure SuperTank we knew this was the one we were going to bring along. It is massive -- the largest allowed on planes -- and had four ports including multiple USB-C. That was enough for us and our travel partners do ensure power for our phones, watches, cameras, tablets, and computers.
It is also quite small and portable compared to most other battery packs of this size. It slipped easily into the side of our bag and we were off.
After a wildly successful crowdfunding campaign, the SuperTank is now available
to order
for $99.
Nikon Z 7
Our iPhones are exceptional cameras. They get better each year with each new phone and each iterative iOS update. There are still times though when we want to get just the best images possible. Whether it is low light or a distant subject, we have to turn to our dedicated shooter.
For us, that camera is the Nikon Z 7. We reviewed this camera when it launched and what makes it so perfect for our vacations is the fact it is so compact. We need a camera that is far better than our iPhone but without bogging us down. Z 7 is a mirrorless full-frame camera that is small enough for us to bring with us while not being overly burdened.
It has a massive 47MP, a growing lineup of new Z lenses, in-body three-axis stabilization, 4K video, and much more. It pairs to your iPhone via Bluetooth and Wi-Fi which make it great to either transfer images after you shoot them for quick sharing or controlling from your iPhone to get the great selfie.
The
Nikon Z7
is available from Nikon authorized reseller
Adorama
with no tax collected on orders shipped outside New York and New Jersey
*
.
B&H Photo
and
Amazon
are also Nikon authorized resellers who sell the Z7.
Zendure SuperPort
With a giant battery like that you need a great charger. Luckily Zendure thought the same thing. The SuperPort is a four-part multi-charger capable of up to 100W of power output. The SuperTank allows for 100W in so they go great together and is the fastest possible way to power up your battery.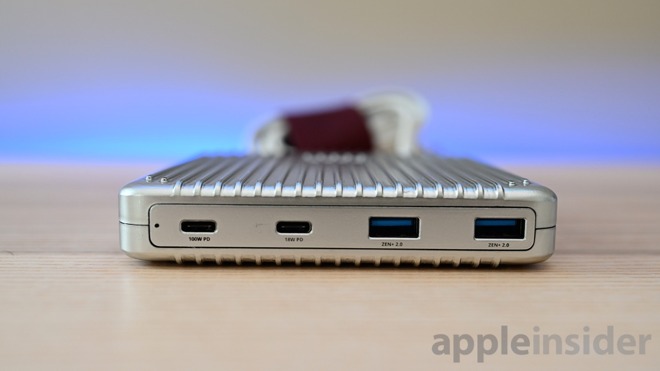 Zendure SuperPort 4 ports
Unlike other multi-chargers from Anker, Satechi, RAVPower, or Aukey, Zendure took a different design approach. Rather than stacking all the ports on top of one another vertically then expect users to lay it on its side, Zendure started with a horizontal charger. It is flat and wide similar to an old MacBook Air external SuperDrive with all ports side by side. It is exceptionally convenient and easy to access.
When we travel, it seems we have more gear than ever that needs to constantly be charged. Our cameras, phones, smart watches, battery packs, tablets etc. Even if you go with the minimum for an Apple fan with just an iPhone and Apple Watch, if there are two of you (or more) you will need a few ports to utilize.
The four provided by SuperPort are great, two of which are super fast USB-C. That means we can leave our MacBook Pro charger at home and just rely on this for almost everything.
SuperPort 4 is also available
to grab
for $69. Don't forget the 100W cable if you plan to charge your SuperTank at full speed though.
Insta360 OneX
If you are looking for more
stylized
photos and videos, we recommend the Insta360 One X.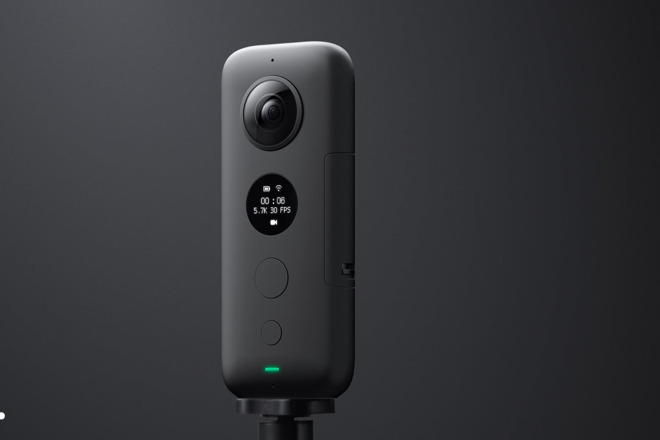 This 360-degree camera shoots both photos and video and has a huge array of different effects. Create Matrix-inspired Bullet Time videos that appear as though time has frozen. Or sped up videos that slow down and rotate the camera's perspective after the fact.
The intelligent software also is able to remove the selfie stick so it appears you are just standing there in front of the camera with nothing in your hand. This is a super fun device that we even took SCUBA diving with the added housing. Stay tuned for a more in-depth review soon.
It is available to purchase
from Amazon for $399
.
LaCie Copilot
Whenever you are traveling and taking pictures, you need a backup. The LaCie Copilot was co-developed in partnership with DJI. It allows you to easily clone and backup any SD card or USB enclosure to the internal drive. We always worry about losing our camera or our footage so being able to back it up with the Copilot is really reassuring.
It is ultra-rugged with the silicone enclosure so it is fitting for any adventure you take it on.
Grab a 2TB version
on Amazon for $349
.
Moment Lenses and Nomad case
If you don't want to take a whole camera with you but still want to elevate your images, try pairing your phone with a lens. We travel using the Nomad Rugged Case on our iPhone XS Max and use several different Moment lenses in conjunction. They have a wide angle lens, a fisheye lens, a 2X tele lens, an anamorphic lens, and a macro lens.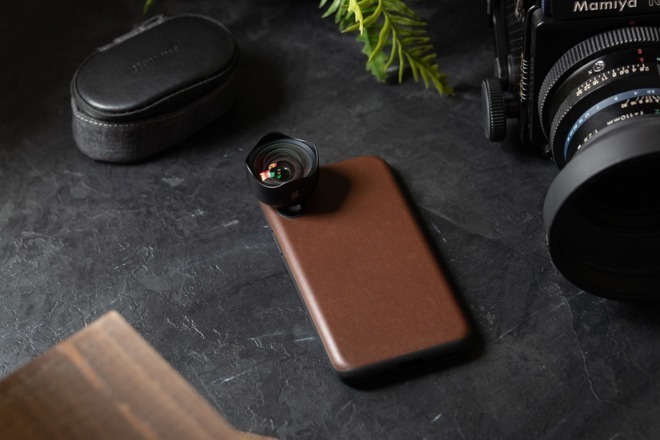 Nomad Rugged Case with a Moment lens
Each lens can be mounted to either the wide-angle or tele lens of the iPhone which can produce some great images. For example, if you put the tele lens on your wide angle lens you get 2X zoom with a wider aperture which results in less grainy pictures.
The Superfish fisheye lens is also quite stylized and is great in tight spaces or expansive landscapes and nothing captures pictures quite like the ultra-wide anamorphic lens.
The
Rugged Case from Nomad
is available for $49.95 and Moment has a variety of lenses
available from its site
.
Tile Pro
Tile Pro
Tile
launched new trackers
in the fall of 2018 including the new Tile Pro. Tile Pro is a great accessory to take on vacations to make sure you always have your gear with you. If you accidentally leave a bag behind, or your camera somewhere, Tile can help you find them.
The updated Tile Pro will work from over 300 feet away and is louder than ever. The battery is also replaceable so that you don't have to worry about it dying on you.
Pick them up
from Amazon
.
HomeKit accessories
Smart home accessories aren't always what you think of when you think vacation but they really do add a certain peace of mind. Leaving your home unattended can be worrysome if someone would break in or another emergency occurs and you aren't aware.
There are three accessories for our home that best relieve that uncertainty.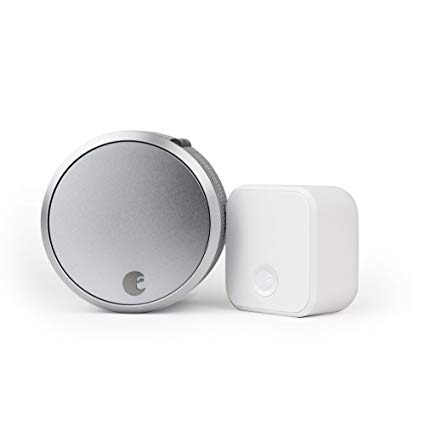 August Smart Lock
First, the August third generation smart door lock. This HomeKit enabled lock not only gives you all the conveniences of a smart lock such as auto unlock as you approach, but you can be notified any time the lock is used.
If someone opens the front door, you will see that lock open regardless if its an intruder that picked the lock, a neighbor watering your plants, or a maintenance person coming to do a repair. Regardless, it is always nice to know when your door is locked or unlocked -- and that you can unlock it if someone needs to get in. It is
available on Amazon
for less than $200.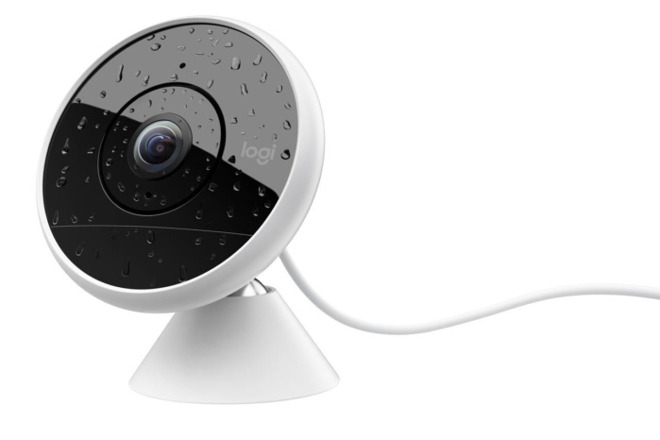 We dig the HomeKit-enabled
Circle 2 from Logitech
. It comes in at around $170 and is a great value for the features. It is water resistant so you can place it outside your home or you can place it inside and always know what is going on.
The last home-monitoring accessory we have is a HomeKit smoke detector such as that from First Alert. The
OneLink Smart Smoke Detector
will alert you wherever you are if smoke or CO should be dected in your home. That that point you can jump on your security camera to see what's happening or unlock the door for a neighbor or friend to get inside -- assuming whatever is happening is minor enough you don't need to immediately call emergency services.
Peak Design Travel Bag 45L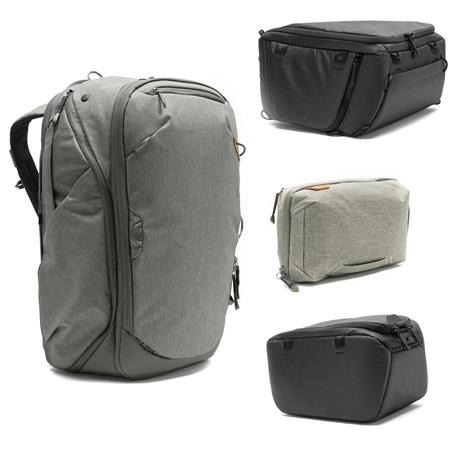 If there is one accessory we'd be hardpressed to go without it is the Peak Design travel bag. There are several bags they put out such as the
Everyday Backpack
or
Everyday Messenger
but for a vacation we pack up our 45L Travel Bag.
This giant backpack has several optional packing cubes that you can store your camera, clothes, shoes, tech accessories, and toiletries in which fit right into the bag. There are countless handles and hooks to clip on additional gear, straps that can be tucked away and hidden, expanding pockets for water bottles or small tripods, and much more.
it is a brilliantly designed bag that can fit everything we need and still fit under an airplane seat.
Grab it, or any of the packing cubes,
on Amazon
.