Review: Twelve South revamped BookBook case for 2018 iPad Pro
Posted:
in iPad
edited January 21
Twelve South has just released an updated V2 of their popular BookBook accessories for the latest iPad Pros -- and we've had one cradling our iPad Pro for a while now.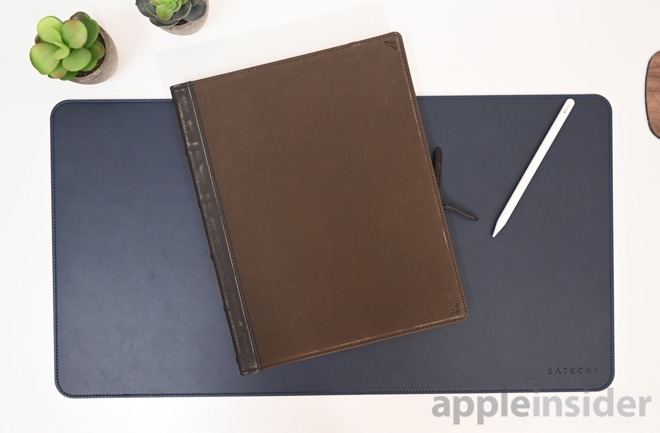 BookBook V2 for iPad Pro 12.9-inch
Everything about the new BookBook was updated for the latest iPad Pros that make them more versatile and useful than ever while still providing the utmost protection.
BookBook is an iconic design in Twelve South's portfolio that is a mixture of a case and sleeve. It holds your iPad Pro tightly in an integrated shell while protecting it the rest of the time between the reinforced front/back as well as the protective spine. The new shell allows more of the edge-to-edge display to be visible and it isn't all too difficult to remove the iPad when necessary.
One of the biggest changes that case manufacturers had to take into consideration when designing cases for the 2018 iPad Pros was how to handle the Apple Pencil. Apple Pencil now charges via induction down the edge of the iPad Pro, a location that is traditionally covered by a case.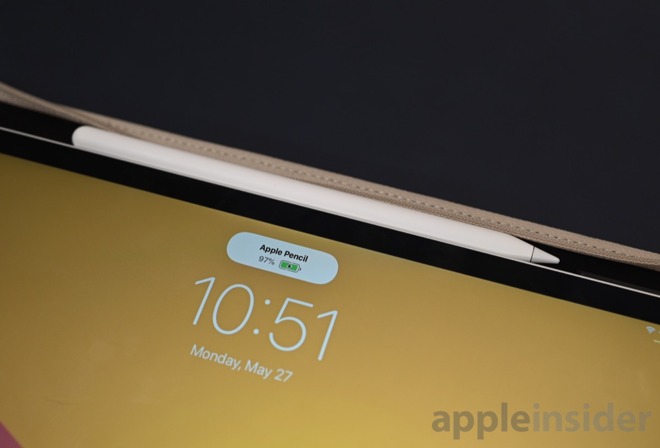 BookBook V2 Apple Pencil storage
Twelve South's new shell allows the Apple Pencil to fit right in on the right-hand side as well protects it when the case as a whole is zipped. Other cases, included Apple's own Smart Keyboard Folio, let the Apple Pencil charge but makes it vulnerable when moving around. The magnet just isn't strong enough and it will inevitably get bumped off if you don't have some added protection there.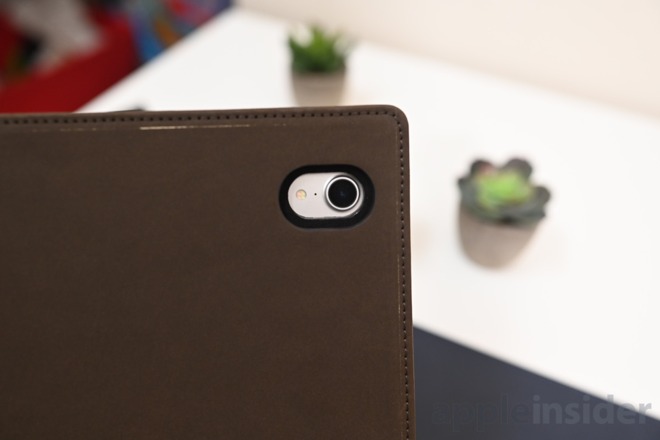 BookBook V2 camera cutout
Another big change with the V2 BookBook is the rear camera cutout. Before you were left with removing your iPad if you wanted to take a photo with your tablet. Sure, it can be awkward taking pictures with a 12.9-inch iPad Pro but with Apple's focus on AR that isn't the only use for the camera these days. With the new cutout, you always have access whenever you need it.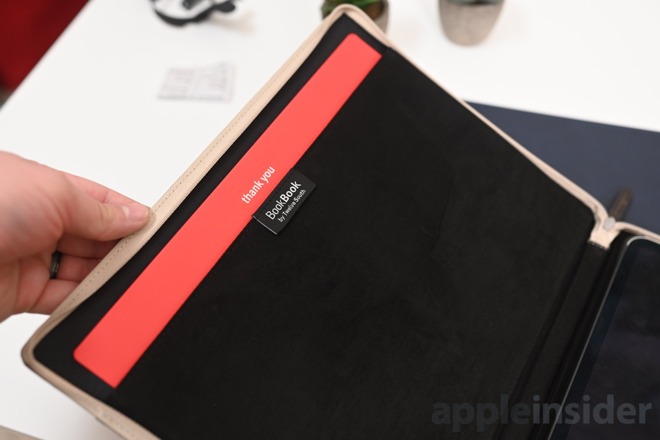 BookBook document storage
The left side of the BookBook enclosure is a simple pocket for storing documents or notes that you may need to tote around.
To get more out of your iPad Pro, BookBook can be propped up in two different orientations depending on what you're doing.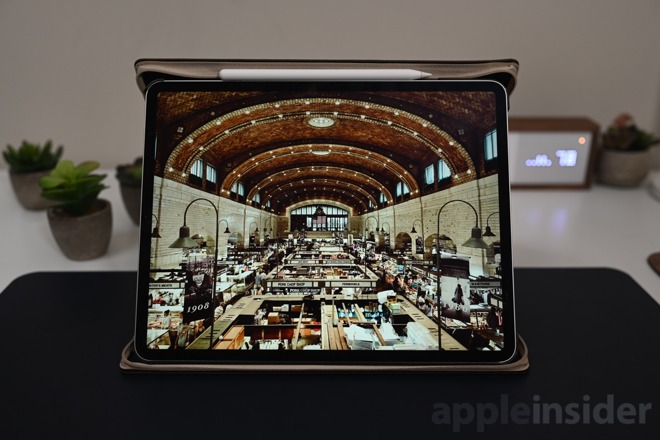 BookBook Display mode
First, is a vertical mode that can turn your machine into a mobile workstation with the addition of a Bluetooth keyboard. It is at a very vertical angle that also is perfect for going through photos or watching a video.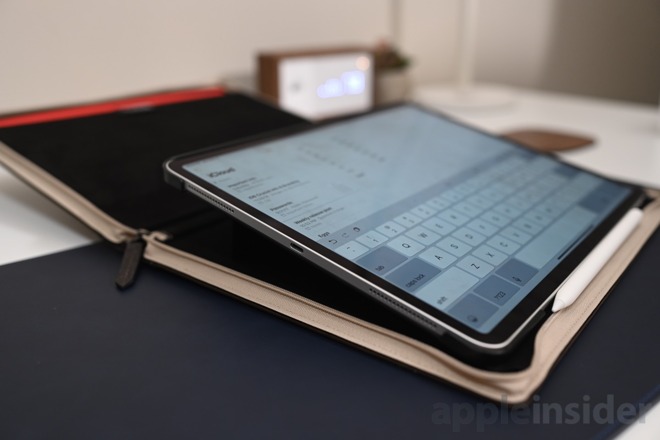 BookBook typing mode
The second position is a much more shallow angle designed for drawing or typing on your tablet. It feels sturdy when typing or using the Apple Pencil.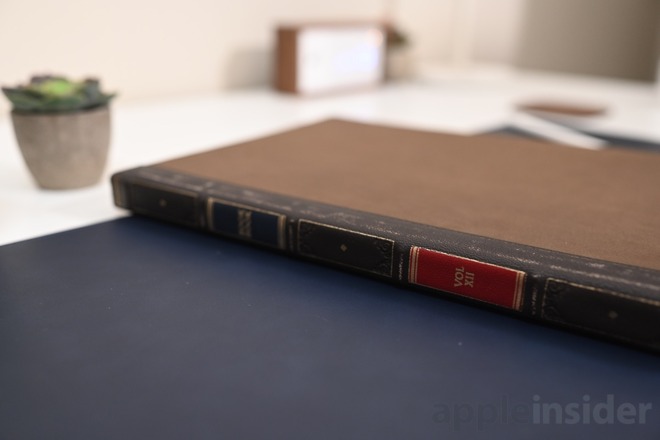 BookBook V2 for iPad Pro spine
Otherwise, this is still the BookBook we've come to love. The exterior is wrapped in leather with intricate details such as embossing or distressing to give it that vintage vibe. It looks great and certainly has people asking you where you picked one up.
The spine has just as many handcrafted details including the red roman numerals for twelve towards the bottom, completing the "book" aesthetic. Even the dual zippers complement the style by being reminiscent of the vintage bookmarks thanks to their leather wrap.
Rating: 4.5 out of 5
Where to buy
BookBook V2 for the 11-inch and 12.9-inch iPad Pros is
available today
for $89.99 and $99.99 respectively.