Apple ad partner TBWA\Media Arts Lab assigns new directors to iPhone, Services
Apple's decades-long ad partner, TBWA\Media Arts Lab, has reportedly brought in two new creative directors to handle iPhones and Apple's subscription services.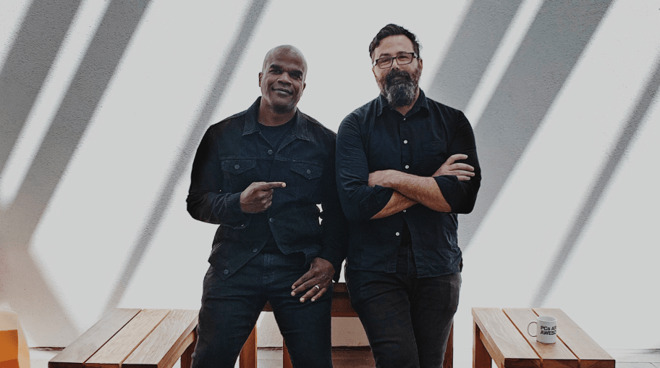 Geoff Edwards on the left, Chuck Monn on the right.
The pair, Chuck Monn and Geoff Edwards, are operating out of Media Arts Lab's flagship Los Angeles offices,
Adweek
said. Monn has been
assigned
to iPhone projects, while Edwards will tackle Apple Music, Apple Pay, and unreleased services such as
Apple TV+
.
Edwards is new to TBWA as a whole, and was recruited by chief creative officer Brent Anderson. His previous work includes R/GA campaigns for corporations like Disney and Nike, both of which are Apple partners in their own right.
Monn has various TBWA Apple credentials under his belt such as
recent "Behind the Mac" work
.
In recent years Apple marketing has drifted away from straightforward, relatively feature-based ads to "lifestyle" campaigns that manufacture a brand image and ideology. For example a February iPhone ad,
"The Backdrop,"
is nominally about Portrait Mode, but features a young woman depicted as a trendy New Yorker.
The company has also tried to sell itself as a
guardian of privacy
and
the environment
, even though it consumes massive resources to build its products.